Photo Flash: First Look at Noel Coward's BRIEF ENCOUNTER at Birmingham Repertory Theatre
Kneehigh's production of Noël Coward's BRIEF ENCOUNTER, adapted and directed by Emma Rice, will be produced live on stage at the Empire Cinema Haymarket in London's West End by David Pugh & Dafydd Rogers, Jenny & Steve Wiener and The Old Vic. Following previews from 2 March 2018, the production will open on 11 March and play a limited season until 2 September 2018. Tickets are on sale from today.
Prior to the West End, BRIEF ENCOUNTER will play Birmingham Repertory Theatre from 2 to 17 February 2018 and The Lowry, Salford from 20 to 24 February 2018.
Emma Rice said, "I've always loved getting lost in the dark, and the cinema is one of the best places to do it. However, a film doesn't change. It carries on whether you are there or not; performances are captured forever, never altering. My production of Brief Encounter combines the romance of cinema with all that live theatre can offer; magic, passion, surprise, suggestion and naughtiness. I carry this show in my heart and couldn't be more excited to return to this heart-pounding production and bring it back to its rightful home at the Empire Cinema. Radical and romantic, nostalgic but oh, so relevant - let passions ignite!"
Producers David Pugh & Dafydd Rogers said, "Emma Rice's award-winning theatrical production of Brief Encounter is one of the highlights of our producing career. It is incredibly exciting to bring it back to London's West End after it has triumphed all over the world and to present it in the restored Empire Cinema, which was built in 1926 as the Carlton Theatre. Our wonderful stage production of Brief Encounter switches between live action and film, so we will once again be turning the cinema into a theatre especially for this show.
"We are very proud to be working again with Emma on this spellbinding production, which we hope a new generation will now have the chance to see, as well as those who may have missed it the first time or loved it so much they just have to come back and see it again."
A chance meeting in a railway station café where they were brought together by Laura 'getting a little piece of grit in my eye', led to one of the most haunting and heart-breaking love stories ever told. The award-winning Kneehigh production of Noël Coward's BRIEF ENCOUNTER, which was originally produced at Birmingham Repertory Theatre, triumphed in the West End in 2008 and subsequently received great critical acclaim on Broadway and went on to tour worldwide. It was described by Ben Brantley in the New York Times as 'surely the most enchanting work of stagecraft ever inspired by a movie.'
The cast will feature Jim Sturgeon as Alec, Isabel Pollen as Laura, Lucy Thackeray as Myrtle, Beverly Rudd as Beryl, Jos Slovick as Stanley and Dean Nolan as Fred/Albert, with Katrina Kleve and Peter Dukes.
BRIEF ENCOUNTER will be directed by Emma Rice, designed by Neil Murray, with lighting by Malcolm Rippeth, original music by Stu Barker, sound by Simon Baker and projection by Gemma Carrington & Jon Driscoll.
Website: briefencounterwestend.com
Photo Credit: Steve Tanner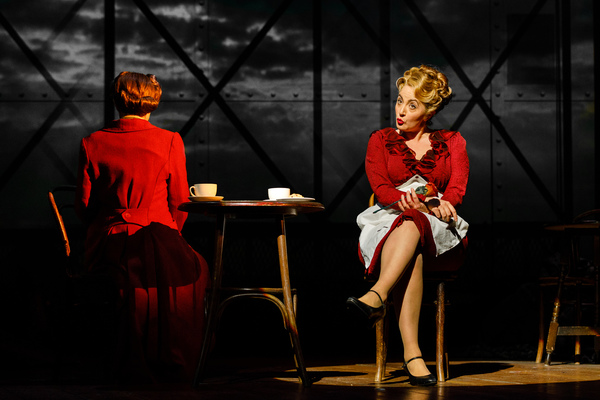 Lucy Thackeray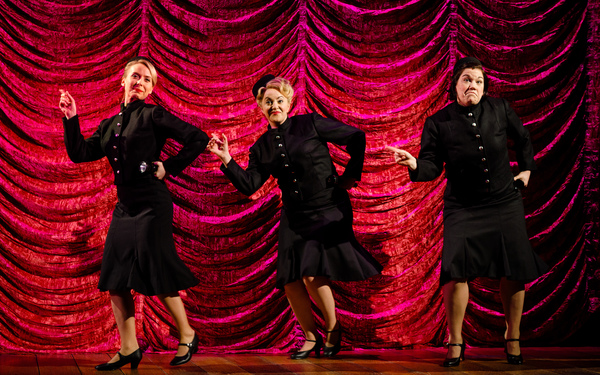 Katrina Kleve, Lucy Thackeray, Beverly Rudd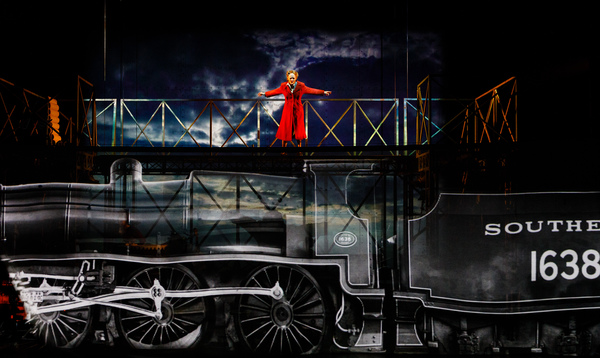 Isabel Pollen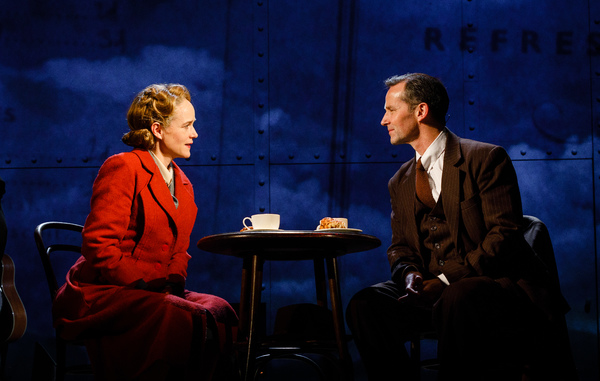 Isabel Pollen, Jim Sturgeon

Jim Sturgeon, Isabel Pollen

Jim Sturgeon, Isabel Pollen

Dean Nolan, Isabel Pollen

Isabel Pollen, Jim Sturgeon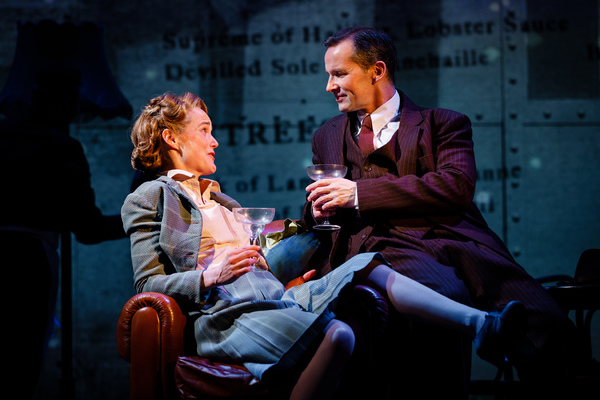 Isabel Pollen, Jim Sturgeon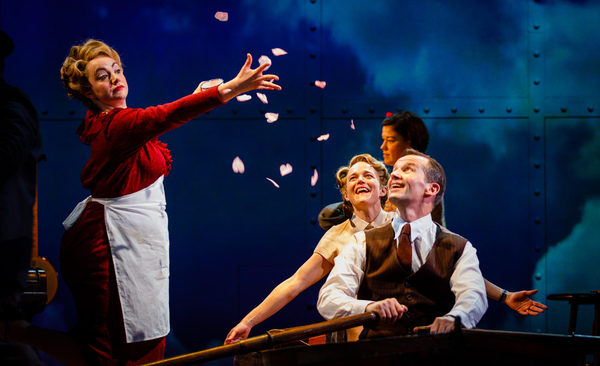 Lucy Thackeray, Isabel Pollen, Jim Sturgeon

Jim Sturgeon

Isabel Pollen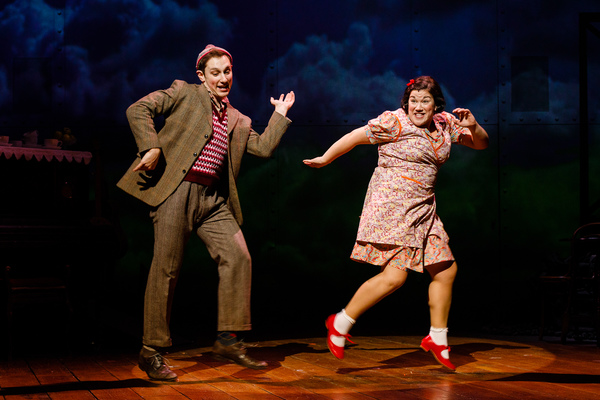 Jos Slovick, Beverly Rudd