Photo Flash: First Look at Arthur Darvill in West End's ONCE
The six-time Olivier nominated musical Once welcomes Arthur Darvill who plays Guy opposite Zrinka Cvitesic as Girl. Darvill joined the London production having played the role on Broadway. Check out a first look at Darvill in the cast below!
Directed by John Tiffany, the West End production of Once opened in April 2013. Earlier this year over 400,000 new tickets were released for sale, taking bookings at the Phoenix Theatre to 4 July 2015. The Broadway production continues at the Bernard B Jacob's Theatre. Later this year an Australian production will open at the Princess Theatre in Melbourne while the US tour continues.
The current West End cast comprises Darvill and Cvitesic who are joined by Fiona Bruce (Baruska), Jamie Cameron (Emcee) Mark Carlisle (Da), Matthew Ganley (Svec), Mathew Hamper (Andre), Daniel Healy (Eamon), Loren O'Dair (Reza), Miria Parvin (Ex-girlfriend), Tim Prottey-Jones (Billy), and Jez Unwin (Bank Manager). Alternating the role of Girl's young daughter Ivanka will be Juliana Cotton, Demi Lee, Gemma Loader and Ruby Payne.
Based on the much-loved Oscar-winning film, Once is a celebration of love, friendship and music. When an Irish busker and a young Czech mother meet through a shared love of music, their songwriting sparks a deep connection and a tender, longing romance that neither of them could have expected.
Photos by Brinkhoff Moêgenburg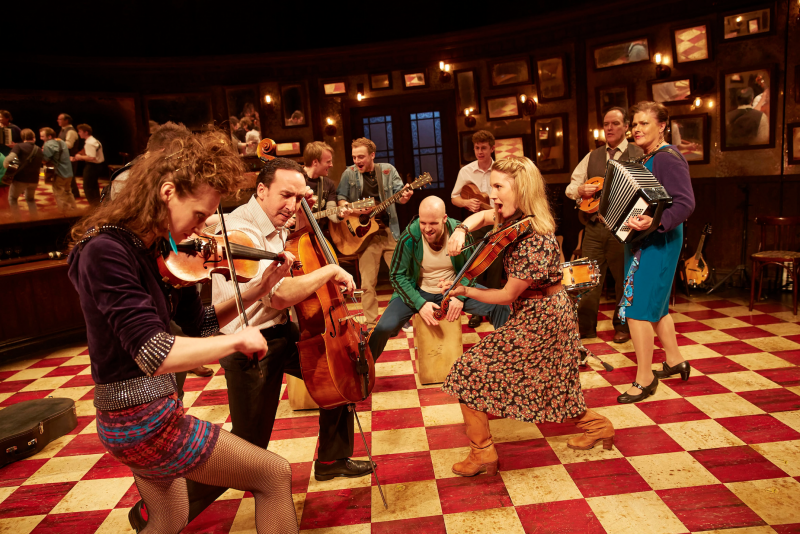 West End Cast of Once
West End Cast of Once
Zrinka Cvitesic, Arthur Darvill
Zrinka Cvitesic, Arthur Darvill