Photo Flash: First Look at Alan Titchmarsh and More in UK's THE WIND IN THE WILLOWS
Director and choreographer Will Tuckett's critically acclaimed The Wind in the Willows returns to the West End this December after an Olivier Award-winning run last Christmas. The production will be at the Vaudeville Theatre from Wednesday 26 November 2014 to Saturday 17 January 2015. Check out a first look at the production below!
Alan Titchmarsh will make his West End debut starring as the narrator. He is joined by Martin Harvey in the role of Ratty, Cris Penfold who returns to the cast to resume his role as Toad, Ira Mandela Siobhan as Badger and Sonya Cullingford as Mole. Other members of the company include: Ewan Wardrop, Kayleigh Gore, Jay Webb, Alastair Postlewaite, Jessica Ellen, Rachael Mossom, Jo Meredith and Aron Wild.
Based on Kenneth Grahame's timeless classic, the adventures of four woodland friends are retold through dance, song, music and puppetry. From a dusty old attic a wonderful tale unfolds; the peaceful riverbank world is rocked by a speeding car, a racing train and criminal deeds cooked up in the Wild Wood.
The escapades of the hot-headed Toad, debonair Ratty, shy Mole and wise Badger are brought vividly to life in a production that has charmed audiences of all ages. Drawing inspiration from the music of Edwardian composer George Butterworth, the action is set to a score by Martin Ward.
Through Tuckett's choreography, with narration written by former Poet Laureate Sir Andrew Motion and designs from The Quay Brothers and Nicky Gillibrand, the Vaudeville Theatre will be transformed into the magical world of Grahame's tale.
Recommended for everyone aged 5 and over.
Photo Credit: Johan Persson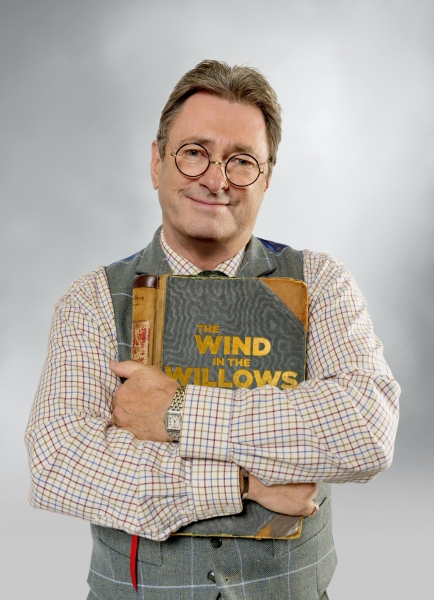 Alan Titchmarsh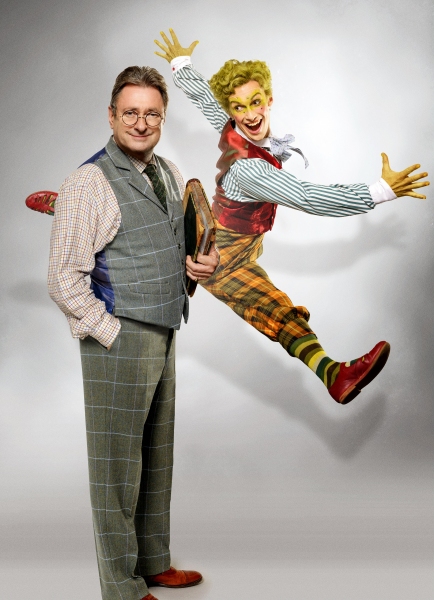 Alan Titchmarsh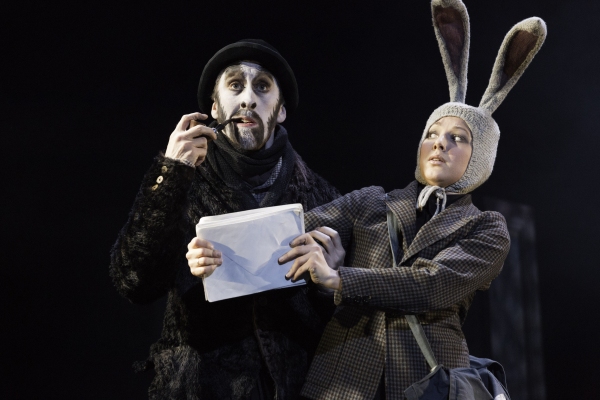 Christopher Akrill & Kayleigh Gore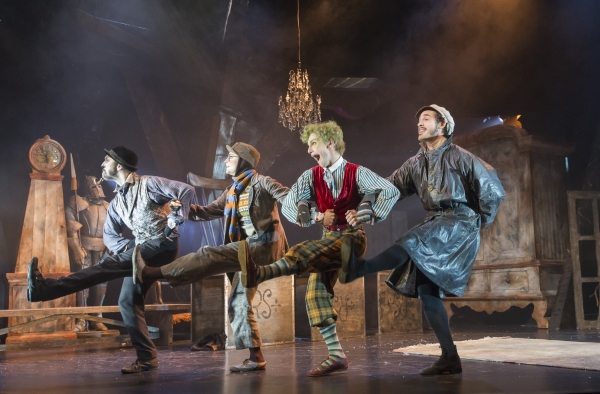 Christopher Akrill & Cast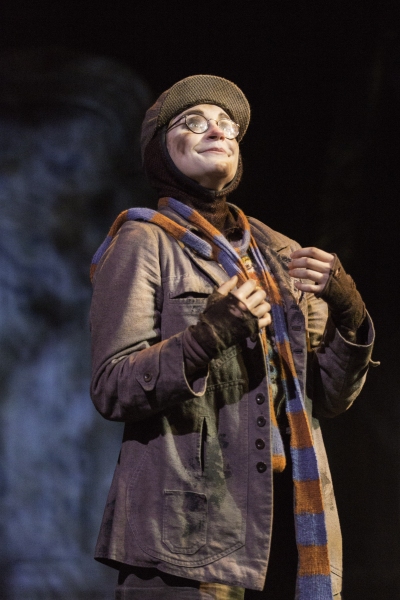 Clemmie Sveaas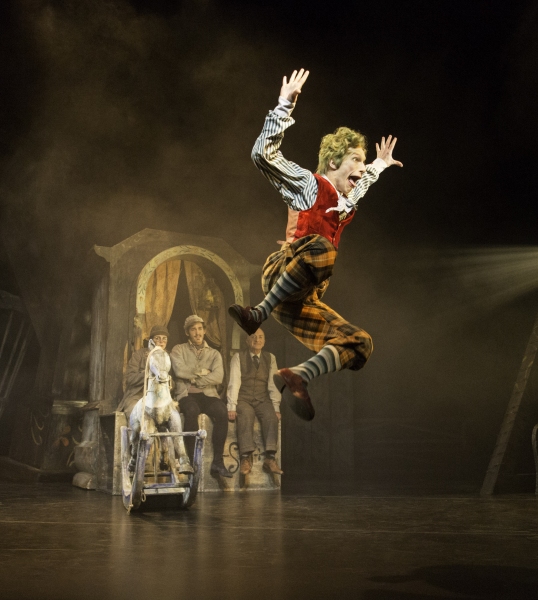 Cris Penfold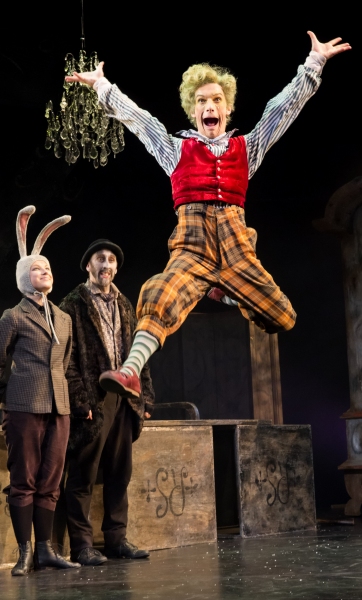 Cris Penfold & Cast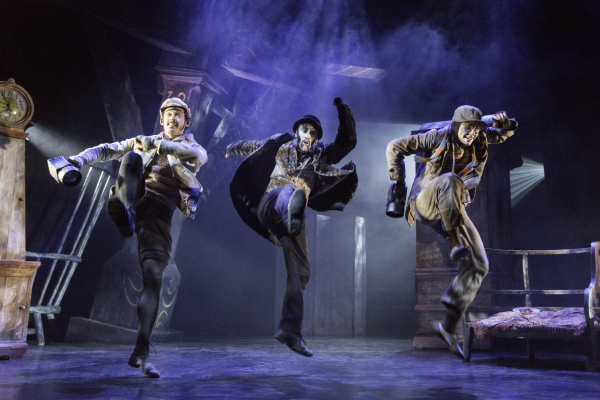 Will Kemp, Christopher Akrill, Clemmie Sveaas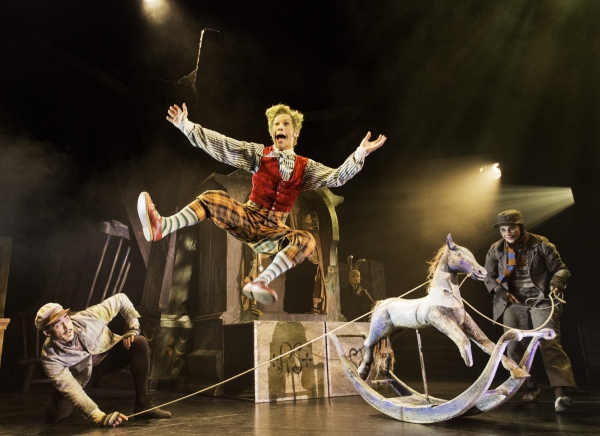 Will Kemp, Cris Penfold & Clemmie Sveaas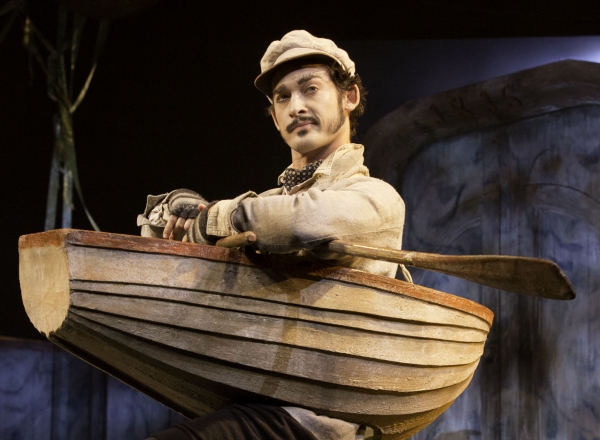 Will Kemp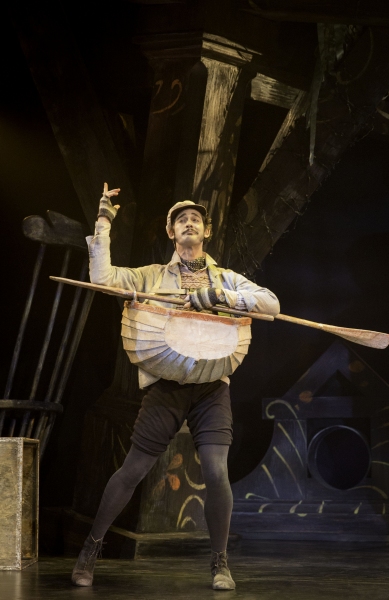 Will Kemp