Michael Praed Stars in THE WHITE CARNATION at Jermyn Street Theatre, Beg. Tonight
Following a critically acclaimed and sell-out run at the Finborough Theatre, the first production in sixty years of R. C. Sherriff's supernatural drama, The White Carnation transfers for a limited three week run to Jermyn Street Theatre, opening tonight, 4 February 2014 (Press Night: Thursday, 6 February 2014 at 7.30pm). The show stars Michael Praed (Design for Living - West End, Robin of Sherwood, Dynasty) who joins the existing superlative Finborough Theatre cast, which includes acclaimed newcomer Daisy Boulton and Benjamin Whitrow (Mr. Bennet in BBC's Pride and Prejudice).
Winter, 1951. As Britain rebuilds itself after the war, John Greenwood has it all - a successful business, a beautiful home and an aristocratic wife. But as he bids farewell to the guests leaving his annual house party, a gust of wind slams the front door shut, starting a chain of events that makes him doubt everything he has ever known...
From the writer of one of the 20th century's most acclaimed plays, Journey's End and countless screenplays including Goodbye Mr. Chips, The Dam Busters and Mrs. Miniver, The White Carnation is a ghostly tale of one man's chance to do things differently. This revival marks the first production since its premiere, starring Sir Ralph Richardson, in 1953 and is directed by Knight Mantell whose sell-out production of The Art of Concealment garnered rave reviews at Jermyn Street Theatre in 2012.
Playwright R. C. Sherriff was born in 1896, and remains best known for his classic First World War masterpiece, Journey's End, recently revived for a long run in the West End - "Recent revivals have suggested that Sherriff's drama remains as hard-hitting and fresh as ever" Lyn Gardner, The Guardian. His many screenplays include The Invisible Man (1933), The Four Feathers (1939), the Oscar-nominated Goodbye Mr. Chips (1939), Mrs. Miniver (1942) and The Dam Busters (1955). Though Journey's End continued to define his career in the theatre, the post-Second World War period was an 'Indian summer' for Sherriff with productions of Miss Mabel (1948), Home at Seven (1950) and The Long Sunset (1955). He died in 1975.
Director Knight Mantell's recent production of The Art of Concealment received rave reviews at the Jermyn Street Theatre before transferring to the Riverside Studios last year. Other directing includes Sweet Pounds of Flesh (Arts Theatre), Murder in the Cathedral, The Circle, The Importance of Being Earnest, Blithe Spirit, Side by Side by Sondheim and Pygmalion (Salisbury Playhouse), Sleeping it Off (Everyman Theatre, Cheltenham), The Dresser and The Rivals (National Tours) and Hay Fever, Time and Time Again, The Secretary Bird, The Browning Version and Misalliance (Thorndike Theatre, Leatherhead).
PRESS NIGHT: THURSDAY, 6 FEBRUARY 2014 AT 7.30PM
PHOTOCALL: TUESDAY, 4 FEBRUARY 2014 AT 1.00PM-1.30PM
Jermyn Street Theatre, 16b Jermyn Street, London SW1Y 6ST
Box Office 020 7287 2875 Book online at www.jermynstreettheatre.co.uk
Tuesday, 4 February - Saturday, 22 February 2014
Tuesday to Saturday Evenings at 7.30pm. Saturday and Sunday Matinees at 3.30pm.
Tickets £22, £18 concessions. Earlybird offer: All tickets £17 if booked before 13th January 2014
Performance Length: Approximately two hours with one interval of fifteen minutes.
The Cast:
Robert Benfield | Mr. Gurney
Trained at the Webber Douglas Academy of Dramatic Art.
Theatre includes Chicken Soup with Barley (Nottingham Playhouse and Tricycle Theatre), The Families of Lockerbie, Blithe Spirit and The Importance of Being Earnest (Nottingham Playhouse), The Story of Vasco, Overboard, Summer Again, Macbeth, The Mob, Saint's Day, Engaged and Myth, Propaganda and Disaster in Nazi Germany and Contemporary America (Orange Tree Theatre, Richmond), Pythagoras (Birmingham Rep), Rosencrantz and Guildenstern are Dead, Hamlet, The Norman Conquests, Treats, The Atheist's Tragedy and What the Butler Saw (Belgrade Theatre, Coventry), Death in Leicester, Bond's Lear and One Flew Over the Cuckoo's Nest (Everyman Theatre, Liverpool),The Clandestine Marriage, Love in a Maze and Hobson's Choice (Watermill Theatre, Newbury), Death of a Salesman (Yvonne Arnaud Theatre, Guildford, and Hong Kong Arts Festival), Having a Lovely Time, All Together Now and The Game Hunter (Stephen Joseph Theatre, Scarborough), Pravda, The Comedy of Errors, Racing Demon, Rattle of a Simple Man, The Three Sisters, On Approval, The Pickwick Papers, The Merry Wives of Windsor, Neville's Island, Twelfth Night and The Elephant Man (Wolsey Theatre, Ipswich),The Bacchae and Blood Wedding (Royal and DernGate Theatre, Northampton),The Seagull (UK Tour) and The Relapse and Charley's Aunt (Cambridge Theatre Company).
Film includes The Line, Pipe Up, Lees Miserables, The Final Shot and Tower Bridge Project.
Television includes The Widower, Sherlock, Law and Order, Def 11, Doctors, Emmerdale and Funny Man.
Radio includes The Screwtape Letters, The Railway Children, The Chronicles of Narnia, Ben Hur, Oliver Twist, The Secret Garden, LES MISERABLES, Bonhoeffer, A Christmas Carol and Under Drake's Flag.
Daisy Boulton | Lydia Truscott
Trained at RADA.
Theatre includes Measure for Measure (Almeida Theatre) and Kingdom of Earth (Rosemary Branch Theatre).
Ashley Cook | Tony Dale
Productions at the Finborough Theatre include F***ing Men (2008).
Trained at the Webber Douglas Academy of Dramatic Art.
Theatre includes King Lear (The Old Vic and English Touring Theatre), The Mousetrap (St. Martin's Theatre), A Midsummer Night's Dream (Belgrade Theatre, Coventry), Romeo and Juliet (Derby Playhouse), A Doll's House and The Importance of Being Earnest (Theatre Royal, Lincoln), She Stoops to Conquer and The Daughter-in-Law (Perth Theatre), The Art of Concealment and How to Cook a Country (Riverside Studios), The Importance of Being Earnest (UK and Ireland Tour for London Classic Theatre),The Bootmaker's Daughter (Brighton Festival), Love and Understanding (BAC), Stonewall (Pleasance Edinburgh and The Drill Hall), Cahoot's Macbeth (King's Head Theatre) and Much Ado About Nothing (Antic Disposition).
Film includes A Mind of Her Own, Love in a Dangerous Time and Don Justino de Neve.
Television includes The Bill, The Basil Brush Show and PatRick Hamilton: Words, Whisky and Women.
Radio includes Saturday Night and Sunday Morning, Bad Memories, Development, Inside the Whale, Inside Stories, Q & A, Life Class, Sharp Focus and My Turn to Make the Tea.
Harriett Hare | Cynthia Gray
Trained at Mountview Academy of Theatre Arts.
Theatre includes The Pirates of Penzance (Theatre Royal York), Look Back in Anger (Reading Performing Arts Centre) and The York Mystery Plays (Square Peg Theatre Company).
Film includes Jesus Decoded.
Josie Kidd | Lady Wallace | Mrs. Carter
Productions at the Finborough Theatre include Gates of Gold (2004) and its subsequent transfer to Trafalgar Studios (2006).
Trained at RADA.
Theatre includes Dirty Dancing (Aldwych Theatre), Glorious (Duchess Theatre and UK Tour), Present Laughter (Aldwych Theatre and Wyndham's Theatre), Stepping Out (Novello Theatre and UK Tour), Ring Round the Moon (King's Head Theatre), See How They Run and Relative Values (Vienna's English Theatre), Woman In Mind (Watford Palace Theatre and Wilmington, USA), Run For Your Wife and Funny Money (Oriana Theatre Company) and Birds on the Wing (Piccadilly Theatre).
Film includes Shoot on Sight, Ghost Hunter and No Longer Alone.
Television includes Midsomer Murders, The Invisibles, Catwalk Dogs, Life Begins, Down to Earth, Fletcher - Lives on the Box, Doctors, Hot Money, Murder in Mind, Silent Witness, Peak Practice, Wycliffe, Last of the Summer Wine, Juliet Jekyll and Harriet Hyde, Uncle Jack, London's Burning, The Pallisers, War and Peace and Nana.
Radio includes numerous radio dramas for the BBC Radio Drama Company.
Pop Promos include Dream with Dizzee Rascal.
Annabel Mullion | Lady Mary
Trained at the Royal Central School of Speech and Drama.
Theatre includes An Inspector Calls (Garrick Theatre), Orestes (Gate Theatre) and The Rivals and Coyote Ugly (Royal Exchange Theatre, Manchester).
Film includes Mother's Milk, Hymns of Hope, Pain and Passion, Carrington, Me Without You, Mission Impossible, Rabbit on the Moon and Sitting Ducks.
Television includes Lucan, Breathless, Law and Order, Poirot, Doctors, Lewis, Law and Order UK, Holby City, Emma, Wallander, An Accident Waiting to Happen, Whistleblowers, Trial and Retribution, Midsomer Murders, A Christmas Carol, Cambridge Spies, A Dance to the Music of Time, Jonathan Creek, Kavanagh QC, Mr White Goes to Westminster and Rhona.
Radio includes numerous dramas for BBC Radio 4, for which she won the Carleton Hobbs Bursary Award.
Bruce Panday | Police-Sergeant Phillips
Trained at East 15 Acting School.
Theatre includes The Pied Piper (Chichester Festival Theatre), Twelfth Night (Dundee Repertory Theatre), Lennon (Astoria Theatre), Moonlight Serenade (Lyric Theatre, Hammersmith) and Sweet Charity (UK Tour).
Film includes Birds of Prey, Dear Alison and Man with a Fork.
Television includes London's Burning, The Bill, Crime Monthly and The Early Days.
Michael Praed | John Greenwood
Trained at the Guildhall School of Music and Drama.
Theatre includes Design for Living (Gielgud Theatre), September Tide (Harold Pinter Theatre), Beautiful and Damned (Lyric Theatre), Contact (Queen's Theatre), The Three Musketeers (Broadway Theatre, New York), An Ideal Husband, The Constant Wife, Sleuth, Killing Castro, High Society, The Sound of Music, Copacabana and Dangerous to Know (UK Tours), The Pirates of Penzance (Theatre Royal, Drury Lane), Aspects of Love (Prince of Wales Theatre), Carousel (Tivoli Theatre, Dublin), Abracadabra (Lyric Theatre, Hammersmith), Misery, Three on a Couch and The Murder Game (King's Head Theatre), Blue on Blue (Haymarket Theatre, Basingstoke), The Caretaker (Nottingham Playhouse), The Resistable Rise of Arturo Ui, The Servant of Two Masters, Beauty and the Beast, Leave Him to Heaven and The Tempest (Nuffield Theatre, Southampton), The Knack and Godspell (Haymarket Theatre, Leicester) and Rock Star (Civic Theatre, Chesterfield).
Film includes 9 Dead Gay Guys, Dangerous Obsession, Staggered, Son of Darkness, Nightflyers and Robin Hood and the Sorcerer.
Television includes Hindenburg: The Untold Story, Doctors, The Bill, Mile High, Casualty, The Secret Adventures of Jules Verne, Darkness Falls, French and Saunders, Crown Prosecutor, Riders, Writer's Block, Without Walls: For One Night Only, The Rothko Conspiracy, The Professionals, The Gentle Touch, Dynasty and Robin of Sherwood.
Benjamin Whitrow | Mr. Pendlebury
Started his career at Liverpool Playhouse, Birmingham Rep and Bristol Old Vic. He subsequently joined the National Theatre under Laurence Olivier in 1967 and worked there for seven years.
Theatre includes Otherwise Engaged (Queen's Theatre), Dirty Linen (Arts Theatre),
Ten Times Table (Gielgud Theatre), Noises Off (Savoy Theatre), Passion Play and Made in Bangkok (Aldwych Theatre), Amphitryon (Wyndham's Theatre), Uncle Vanya (Vaudeville Theatre), Home and Beauty (Prince of Wales Theatre), The Rivals, The Merry Wives of Windsor, The Winter's Tale and Henry IV (Royal Shakespeare Company),The Last of Mrs. Cheyney, The Sisterhood, Henry VIII, The Lady's Not for Burning, Mr. Panmuir and A Man for all Seasons (Chichester Festival Theatre) and Racing Demon, Wild Oats, A Little Hotel on the Side and The Invention of Love (National Theatre).
Film includes Quadrophenia, A Shocking Accident, Brimstone and Treacle, Personal Services, On the Black Hill, Restoration, Chicken Run and A Man for All Seasons.
Television includes Troilus and Cressida, By George, Midsomer Murders, We Think the World of You, A Little Bit of Singing and Dancing, Tom Jones, Poirot, Hay Fever, King Lear, The Queen's Sister, On Approval, Coming Through, Inspector Morse, The Factory and Pride and Prejudice (BAFTA nomination).
Derek Wright | Dr. MacGregor
Theatre includes Lloyd George Knew My Father (Theatre Royal, Bath), The Men's Room (Warehouse Theatre, Croydon), The Road to Nowhere (Ashcroft Theatre, Croydon), Journey's End, A Woman of No Importance, An Ideal Husband, Dinner with the Family, The Lady from the Sea, Mr. Cinders and The Hollow (Sheringham Theatre), Rock-a-Hula Rest Home (Brighton Festival), The Circle (English Theatre, Hamburg), Charley's Aunt, Caught in the Net, There Goes the Bride and The Case of the Frightened Lady (UK Tours), Pygmalion (Eye Theatre, Suffolk), The Best Little Whorehouse in Texas (Landor Theatre), The Company of Strangers (Courtyard Theatre) and Quartet, No Man's Land and The Kingfisher (Rumpus Theatre Company).
Film includes Goodbye and Hello.
Philip York | Sir George Wallace | Sir Horace Duncan
Productions at the Finborough Theatre include So Great a Crime (2013).
Theatre includes Telstar (New Ambassadors Theatre), The Mousetrap (St Martin's Theatre), Beyond Reasonable Doubt (Queen's Theatre), Danton's Death, Lorenzaccio and The Prince of Homburg (National Theatre), Lies Have Been Told (Trafalgar Studios), Twelfth Night and Macbeth (Royal Shakespeare Company), A Midsummer Night's Dream, Love's Labour's Lost and Where's Charley? (Open Air Theatre, Regent's Park), Hamlet, Antony and Cleopatra and War Music (The Old Vic) and Arms and the Man, The Case of Rebellious Susan, Mary Goes First, The Making of Moo and The Charity that Began at Home (Orange Tree Theatre, Richmond).
Film includes Love in a Dangerous Time.
Television includes Silk, Heartbeat, Rosemary and Thyme, A Touch of Frost and EastEnders.
More Hot Stories For You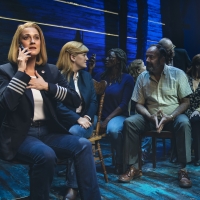 COME FROM AWAY to Launch U.K. and Ireland Tour in February 2024

November 28, 2022

The multi award-winning musical Come From Away, which celebrated its 1000th performance in the West End last night, Monday 28th November, has announced that the production will launch its first ever tour of the U.K. and Ireland, opening in Leicester in February 2024.
---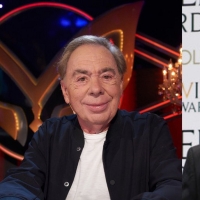 Andrew Lloyd Webber & Michael Harrison Announce Partnership to Develop New Musicals

November 28, 2022

Andrew Lloyd Webber, composer of some of the world's most famous musicals, and Michael Harrison, critically-acclaimed, award-winning international producer, announced the creation of a new musical theatre partnership to find and develop new musicals, and create new productions from Andrew Lloyd Webber's momentous musical catalogue. 
---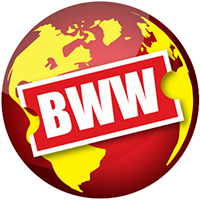 The Royal Ballet Celebrates Christmas With The Return Of THE NUTCRACKER

November 28, 2022

Nothing says Christmas quite like The Nutcracker, and this year The Royal Ballet celebrates the festive season with this perennial favourite. Peter Wright's much-loved production of the 19th-century classic received its premiere in 1984 and has become a staple of The Royal Ballet's repertory.
---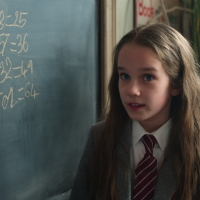 MATILDA THE MUSICAL Film Tops UK Box Office in Opening Weekend

November 28, 2022

The film adaptation of Matilda: The Musical topped the UK box office in its opening weekend. The film earned about 50% more than Black Panther: Wakanda Forever, which took second place.
---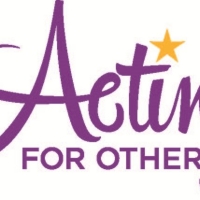 Acting For Others Announces ONE NIGHT ONLY at The Ivy, Featuring Adjoa Andoh, Annette Badland, Jim Carter, and More!

November 28, 2022

Theatrical charity Acting for Others and The Ivy has announced the return of One Night Only at The Ivy on London Theatreland's West Street, on Sunday 4 December 2022.
---