Cast Announced for AFTER THE BALL Upstairs at the Gatehouse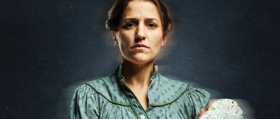 An exciting cast has been announced for Ian Grant's After the Ball. Jack Bennett (Harry Potter and the Cursed Child, Palace Theatre; And a Nightingale Sang, New Vic Theatre, Newcastle-under-Lyme; The Elephant Man, Lyceum Theatre, Sheffield and National Tour), Mark Carlisle (The Resistible Rise of Arturo Ui, Chichester Festival Theatre and Duchess Theatre; Once, Phoenix Theatre), Stuart Fox (The Woman in Black, Fortune Theatre; Sauce for the Goose, The Man Who Pays The Piper, Orange Tree Theatre), Elizabeth Healey (The School for Scheming, Orange Tree Theatre; One of Us, Casualty, BBC), Emily Tucker (Fortune's Fool, The Old Vic; Suddenly Last Summer, Fallen Angels, Theatre by the Lake, Keswick), and Julia Watson (A Lovely Sunday for Creve Coeur, The Print Room; Handbagged, Theatre by the Lake, Keswick; The Man Who Pays The Piper, Orange Tree Theatre) will bring to life this gripping ensemble piece about desire, personal responsibility and the devastating repercussions of human conflict.
Inspired by a true event in 1918 and an unresolved family memory, After the Ball explores love and betrayal during the war. It tears open the scars created by horror and guilt, and lays bare the lasting effect of war on the women of this family for generations to come.
Director Nadia Papachronopoulou comments, What struck me most when I first read After the Ball was the interplay between the characters and how the family ties evolve through the play. For me, the play's challenge and beauty lies in the fact it spans sixty years, so the actors, the audience and myself really get to explore the core of the characters' development through the course of their lives, ranging from their twenties to their sixties. I am so excited to explore Ian's world with our superbly talented cast who will give life to the piece.
Highgate playwright Ian Grant's previous work includes Stella Europa (Hen and Chickens Theatre) and the libretto Thomas Boleyn (Yvonne Arnaud Theatre, Guildford). Grant co-founded Time Productions after a successful 40 year career in publishing.
After the Ball was shortlisted for the Terence Rattigan Society New Play Award 2017.
Tickets are available priced £16 (concessions £14) from 020 8340 3488 or online at www.upstairsatthegatehouse.com
Founded in 2017, Time Productions aims to build a sustainable, independently-funded business to create a portfolio of new dramatic work and revived classic work, both live and online. The work will strike strong personal chords and resonate in contemporary society. Time is developing a vigorous, collaborative team of actors, writers, directors, creative artists and technicians and producers. It works with emerging and experienced dramatic talent, fairly paid and aspiring to the highest professional standards.