Latest News on Yvonne Arnaud Theatre
Latest News on Yvonne Arnaud Theatre
Stage Credits
Productions
[West End, 1969]
Producer
[West End, 1967]
Producer
Photos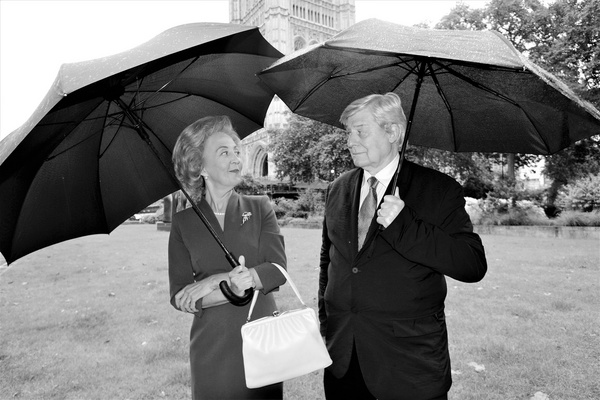 MAGGIE & TED starring Martin Jarvis (Ted Heath) and Clare Bloomer (Maggie Thatcher) at the Yvonne Arnaud Theatre from Tuesday 12th October - Saturday 16th October 2021.
From: 
Date:
10/06/2021
Yvonne Arnaud Theatre News
Modern Musical Remake of JACK AND THE BEANSTALK Will Stream Next Month and Come to Cinemas
by Stephi Wild - Jun 23, 2022
Future Spotlight Productions, in collaboration with KidZania London, present their next film, a modern musical remake of Jack and The Beanstalk. Featuring remixed pop classics to show-stopping musical numbers, this live production full of twists and turns features Strictly Come Dancing star Joanne Clifton and original SIX queen, Natalie Paris.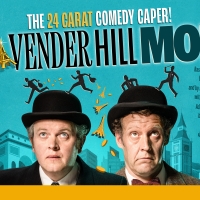 Miles Jupp and Justin Edwards Will Star in UK Tour of New Stage Adaptation of THE LAVENDER HILL MOB
by Stephi Wild - Jun 15, 2022
Comedy duo Miles Jupp and Justin Edwards are set to reunite and embark on a UK tour of the classic Ealing Comedy, The Lavender Hill Mob, based on the screenplay by T.E.B. Clarke, adapted for the stage by Phil Porter.
Full Cast Announced For A MIDSUMMER NIGHT'S DREAM as Part of Iris Theatre's Outdoor Summer Festival 2022
by Stephi Wild - Jun 7, 2022
Award winning Iris Theatre today announce the full cast and creative team for A Midsummer Night's Dream led by rising star director Sara Aniqah Malik.
The Original Cast of THE PLAY THAT GOES WRONG Will Reunite For Two Weeks Only
by Stephi Wild - May 6, 2022
The original cast of The Play That Goes Wrong are reprising their roles for two weeks as part of the production's current UK tour, 10 years after they first performed the play at The Old Red Lion Pub Theatre.
Photos: First Look at the UK Tour of LADIES OF LETTERS
by A.A. Cristi - May 3, 2022
Tessa Peake-Jones (Grantchester, Only Fools and Horses) and Gwyneth Strong (Only Fools and  Horses, EastEnders) will star together in the touring stage adaption of the hugely popular Ladies  of Letters from April.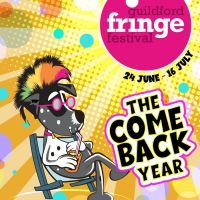 Surrey's Annual Guildford Fringe Festival Will Return in June
by Stephi Wild - Apr 28, 2022
Surrey audiences can look forward to the welcome return of Guildford Fringe Festival from Friday 24 June until Saturday 16 July 2022, with a packed programme of more than 100 live performance and arts events now on sale.
ALADDIN, JACK AND THE BEANSTALK & More Win 2022 Pantomime Awards - See the Full List!
by Chloe Rabinowitz - Apr 20, 2022
On Tuesday 19th April at a star-studded ceremony at the Trafalgar Theatre in London's West End, the winners of the 2022 Pantomime Awards in association with Butlin's were revealed.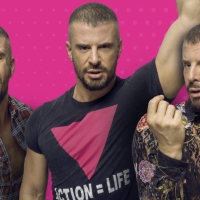 RIOT ACT Will Embark on UK Tour This Summer
by Stephi Wild - Apr 20, 2022
Alexis Gregory's critically acclaimed Riot Act is heading on a UK tour following its successful outing on the West End at the Duchess Theatre, and online reimagining in February celebrating LGBT History Month 2022.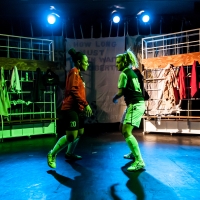 Futures Theatre to Present OFFSIDE
by Chloe Rabinowitz - Apr 14, 2022
Set in 1892, 1992 and 2022, this energetic, powerful production follows four women who live, breathe and play football. Whilst each of them faces very different obstacles, the possibility that the beautiful game will change their lives - and the world - is tantalisingly close.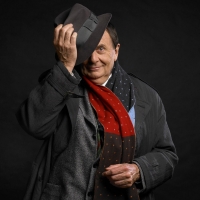 Extra West End Date Confirmed For Barry Humphries' THE MAN BEHIND THE MASK
by Stephi Wild - Apr 13, 2022
Due to overwhelming public demand, celebrated Australian and national treasure Barry Humphries is to perform his new show, Barry Humphries: The Man Behind the Mask, for an extra night in the West End.
Yvonne Arnaud Theatre Videos