BWW Review: NOUGHTS & CROSSES, York Theatre Royal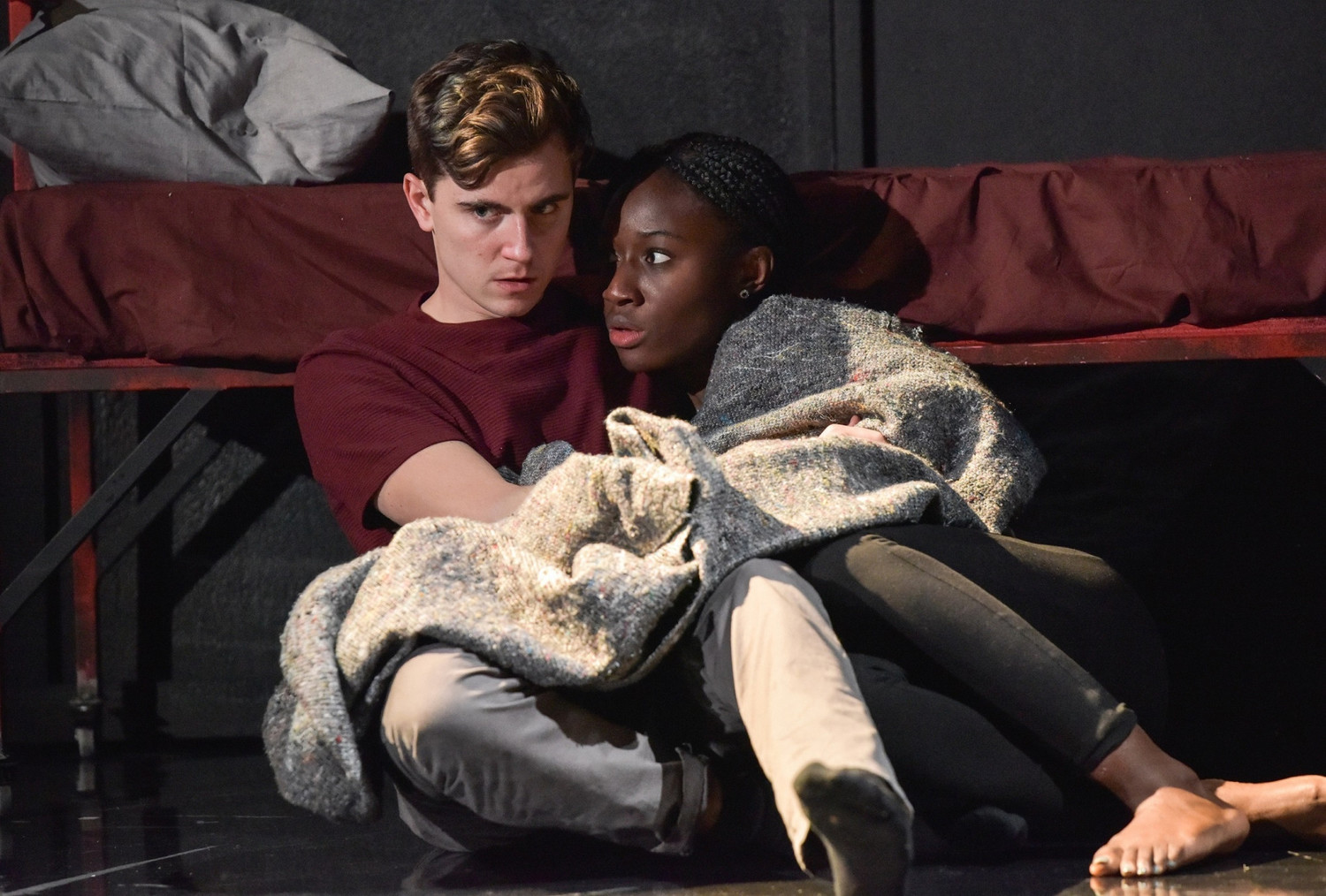 Malorie Blackman's young adult novel Noughts & Crosses was ground-breaking when it was first published in 2001, and now Pilot Theatre have brought it to the stage to capture a new generation.
Set in an alternative Britain in which it is the black population, the Crosses, who rule over the subjugated white population, the Noughts, Callum (Billy Harris) and Sephy (Heather Agyepong) are young lovers who face the terrible consequences of daring to challenge the status quo in a starkly divided society.
The first show produced by a new partnership between Pilot Theatre, Derby Theatre, Belgrade Theatre Coventry, Mercury Theatre, Colchester and York Theatre Royal that aims to develop theatre for younger audiences, this is a production that knows its demographic.
Sabrina Mahfouz's adaptation is fast-paced and emotionally charged, leaping from one dramatic moment to the next with a mixture of intensity and occasional humour. At times the changes in tone can feel a little jarring, but judging from the reactions of the teenagers who filled the much of the theatre, it went down well.
Harris and Agyepong do a fine job in the lead roles, with the rest of the cast frequently taking on multiple roles around them. Daniel Copeland stands out as Callum's father, evoking a sense of sympathy despite his questionable actions.
Simon Kenny's abstract set is suitably dark and oppressive, and there are some gasp-worthy moments created by Joshua Drualas Pharo's lighting design and Adam McCready's sound design working in harmony. The use of projected film feels both modern and at times strikingly reminiscent of Civil Rights-era America.
At a time when society is increasingly divided, this production feels particularly resonant, and sadly still searingly relevant in the questions it poses about equality and fairness in the world we live in. Although this production will appeal most to younger audiences - and what a wonderful thing that is - theatregoers of all generations will struggle not to be gripped by this ambitious adaptation.
Noughts & Crosses at York Theatre Royal until 6 April before continuing on tour.
Photo credit: York Theatre Royal