EDINBURGH 2017 - BWW Review: JOHN-LUKE ROBERTS, HEROES @ Monkey Barrel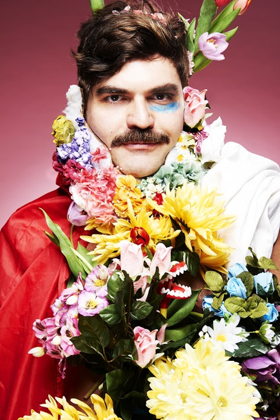 Unfortunately, John-Luke Roberts couldn't be with us for this performance, so he has called upon none other than celebrated poet "Geoffrey Chaucer" (inevitably portrayed by Roberts himself) to share a comedy show of great significance.
Chaucer's attempts to explain his lack of appropriate attire while speaking in a unique dialect left behind in the Middle Ages combine to create the funniest opening sequences at the Fringe.
We are introduced to a number of characters and set-pieces, and this is where Roberts really flies as he interacts smoothly with razor-sharp wit in responding to off-the-cuff remarks from the room.
It is clear that Roberts is an experienced performer and you never doubt that he is in complete control, milking so much laughter from a prop seemingly going missing or breaking, that you're left wondering whether every mishap was carefully planned.
While appearing to be held together with physical comedy and props, Roberts has included some of the most memorable jokes of the Festival, including an absolutely fantastic line about The Village People and a nod to Peter Gabriel that is nothing short of genius, showcasing just how intelligent this clown really is.
Throughout all of the skits and characters, Chaucer is relaying John-Luke's message of wanting to be significant in life - and at a Festival of over 3,000 acts. This is not his first show and it's clear he's been questioning what it is that audiences want. He knows what he wants to give, but will it be significant? To this reviewer it was. John-Luke Roberts, you are significant.
Timings and ticket information for John-Luke Roberts: Look on My Works, Ye Mighty, and Despair!

Related Articles