BWW Review: ASPECTS OF LOVE, Southwark Playhouse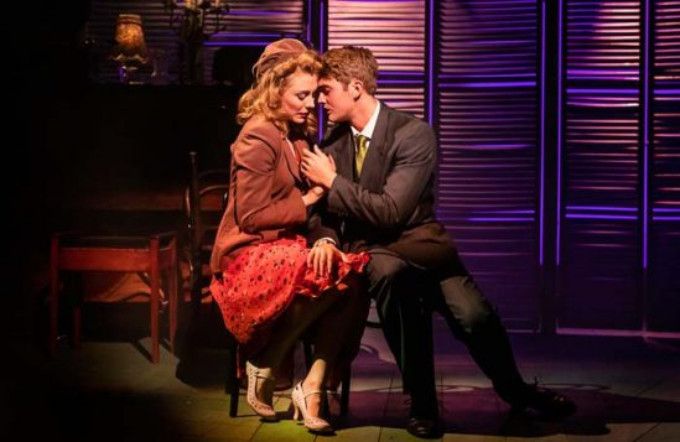 Written between The Phantom of the Opera and Sunset Boulevard, Aspects of Love belongs to the pool of Andrew Lloyd Webber's slightly neglected musicals. Back in 1989 it launched the career of none other than Michael Ball, who wowed audiences with "Love Changes Everything", his character Alex's big number - which, surprisingly, opens the show.
It spans 17 years of love life, detailing the complexities of loss and passion and travelling across France and Italy. The characters fall for and cheat on one another - regardless of age and appropriateness - and dissect the gears of the heart through song.
This new production transfers from the Hope Mill Theatre in Manchester after a successful run in 2018. Jonathan O'Boyle presents a stripped-down version of the piece, cutting down to just two keyboards and percussion from Lloyd Webber's intended orchestra. This allows the director (and therefore the audience) to focus on the meaning, but unfortunately fails to fill the space.
Dozens of scene changes are replaced by a static set (designed by Jason Denvir) and lots of chairs being moved around. The whole first row sits on the stage while small café tables try to give the impression of being inside the action, almost attempting a half-hearted hint of immersive theatre.
The company have to play a wide range of ages, with Felix Mosse (Alex) starting at 17 and Eleanor Walsh (Jenny) at 15. They all come into their own later on in the piece when their characters' youth is behind them. Mosse is, in a way, more delicate in his delivery than Ball, but lacks conviction in portraying his relationship with the older Rose (Kelly Price).
The female cast makes more of a mark than their counterparts, with Madalena Alberto (who plays Giulietta Trapani) and Price delivering their big numbers with strength and intensity. The pace becomes, however, an issue when it comes to appreciating their performances. With the show standing at 2 hours 40 with a 20-minute interval and covering many events, some key moments seem rushed while others drag on.
All in all, O'Boyle's Aspects of Love is a delicate revival that perhaps feels homesick for its original space up north. It doesn't shatter any boundaries between audience and material - which hasn't aged particularly well - but generally looks pretty and sounds fine.
Aspects of Love runs at Southwark Playhouse until 9 February
Read our interview with producer Katy Lipson
Photo credit: Pamela Raith