BWW Review: AGNES COLANDER: AN ATTEMPT AT LIFE, Jermyn Street Theatre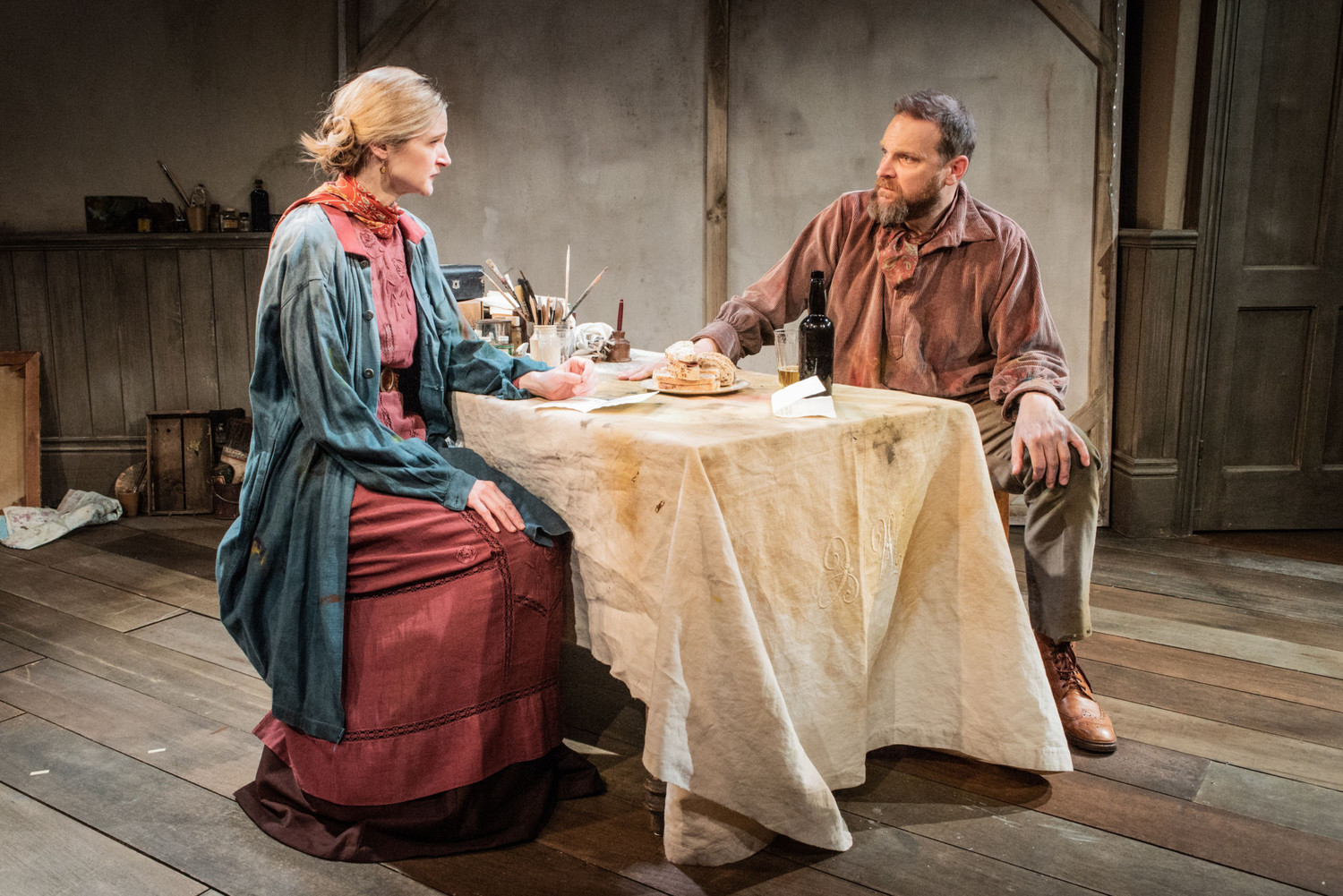 Jermyn Street Theatre open the celebrations for their 25th anniversary with a world premiere aged nearly 120. Harley Granville Barker's Agnes Colander: An Attempt At Life was found by the British Library about a century after the Edwardian director wrote it in 1900 and was immediately hailed as a masterpiece.
Self-professed mediocre artist Agnes (Naomi Frederick) struggles with what's expected of her as a woman and a wife. Three years after leaving her husband, she decides to follow fellow painter and potential lover Otto (Matthew Flynn) to France. Here, she hopes they'll be able to create a future together but her inner turmoil and itchy past can't be easily left behind.
Presented now by Trevor Nunn after a successful run in Bath, it's a rather stiff production that reintroduces outdated ideas and altogether lacks conviction. It's, however, visually impressive. Robert Jones' set and costumes are languid and quiet, conveying the delicate squalor of London before moving the action to a warmer and airer house in France and transforming the set with it.
Paul Pyant's lighting design makes the visuals come alive: picturesque and decisive, he turns the scene into a painting itself, playing with temperature and slant. Too bad that the contents of the script drag down the technical side of the show. The text is bound to its time and hasn't aged well at all, with its fixated gender roles and a main character who's the perfect daughter of the patriarchal system.
Marketed as an "exploration of love, sexual attraction and independence", Agnes Colander is everything but. It stresses the dependence of women to men, offering an indecisive protagonist who thinks she's projected onto the future, who ultimately isn't so, and who thrives in being possessed by men. She's defined by her relationships and her art - the only other subject here - is a foreign body both in her life and the play itself.
Frederick and Flynn display such a lack of chemistry that it's hard to believe they feel something for each other. Flynn aptly portrays the man as a very mercurial barking dog and but his counterpart isn't as convincing as she could be as Agnes. They're supported by Harry Lister Smith, Sally Scott, and Cindy-Jane Armbruster who colour the couple's plot.
Scott is a breath of fresh air in a stale room as Emmeline, she's funny and sharp in her performance while the others have a tendency to tip slightly into the farcical and have a tendency to be under-developed at times. Unfortunately, Nunn's direction struggles to keep everything together this time.
Agnes Colander: An Attempt At Life runs at Jermyn Street Theatre until 16 March.

Related Articles View More UK / West End

Stories

Shows
Cindy Marcolina is a reviewer for BroadwayWorld.com, a script reader, and a huge supporter of new work. She's also usually the one wearing red glasses (read more...)