BWW Review: A CELEBRATION OF JOHN WILLIAMS IN CONCERT at Royal Albert Hall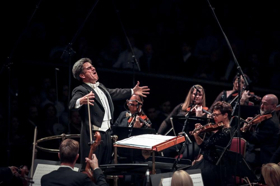 This year sees the 40th anniversary of John Williams' first concert with the London Symphony Orchestra, which was performed at the Royal Albert Hall in February 1978. Friday's concert would have heralded Williams' return to perform in London for the first time in over 20 years, though this was sadly prevented by illness. One of Williams' long-time colleagues Dirk Brossé instead took up the conductor's baton, and the event became a big celebration of and expression of love for a composer whose career has spanned six decades, finding a place in millions of people's hearts thanks to his legendary film and television scores.
In the same way that you know a Picasso when you see one, John Williams' compositions are unmistakeable and have truly stood the test of time. Whether it's his more recent work on the Harry Potter series, or classics such as Schindler's List and Jurassic Park - not to mention the iconic Star Wars scores - there's something for everyone in this remarkable canon of work. His association with the London Symphony Orchestra dates back to 1977, when they recorded the soundtrack for A New Hope, and he has worked with them on 11 of his scores since then.
Introduced by principal flautist Gareth Davies, the evening fittingly began with a few excerpts from Star Wars, including the main title music, followed by a selection of the Harry Potter score; the celeste-led "Hedwig's Theme" resonated beautifully in the hall, bringing a sense of magic to proceedings. Violinist Maxine Kwok-Adams introduced "Adventures on Earth" from E.T. The Extra-Terrestrial (she believed she was chosen because she's always on her phone), though her memories of John Williams are firmly linked to Star Wars, having first worked with him on Attack of the Clones - and thanks to her father, she heard the music from the original trilogy so much that she was sure her working with the LSO was inevitable.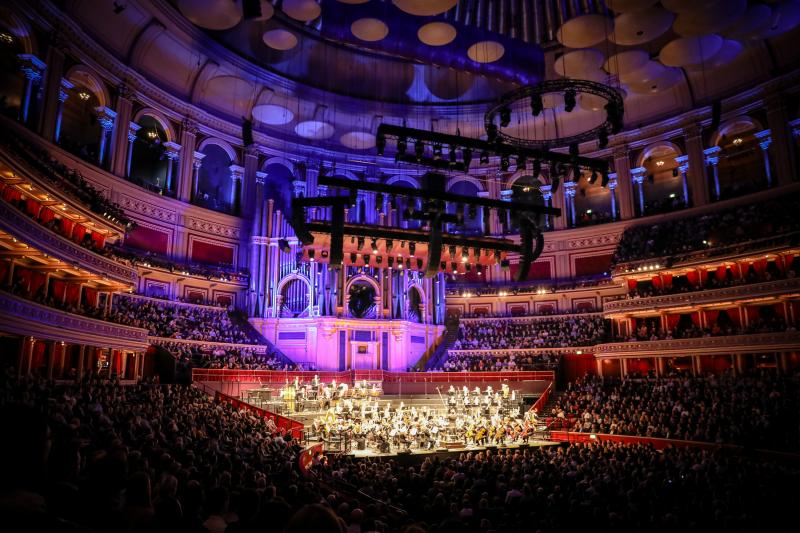 Christine Pendrill (principal cor anglais) told us that her musical highlight of working with Williams was playing the theme from Schindler's List with him conducting, with its "unbearable melancholy" doing what his music does best: provoking visceral emotional reactions from the listener. Leader of the LSO Carmine Lauri featured as a soloist in this performance, earning an instantaneous standing ovation - the haunting melody ensured there was not a dry eye in the house.
Calling her violin bow her lightsaber, first violinist Ginette Decuyper described the first time she heard the music from Star Wars as a "revelation", speaking passionately about the effect it had on her and introducing "Yoda's theme", which is from her favourite album (The Empire Strikes Back). The Star Wars series was definitely the focus of the night, with the pre-announced programme expanded to include additional pieces that opened and closed the concert. If hearing the title music blast out in a cinema thrills you, then hearing it performed live by such exceptionally talented musicians is a truly electrifying experience.
Speaking directly to John Williams, who was said to be listening in hospital, maestro Dirk Brossé encapsulated the thoughts of everyone in the hall when he said, "We love your music yesterday, today and tomorrow. Always." Brossé was a commanding and animated presence on the rostrum, providing terrific entertainment and conducting the orchestra superbly, in his own unique style. There could have been no one more fitting than him to take on this challenge at such short notice. In a nice touch, he even held up the book of sheet music for the evening to take its own round of applause on Williams' behalf.
In an evening frequently punctuated by rapturous applause and a slew of standing ovations, John Williams' iconic music was the star of the show, making it a true celebration of a glittering, award-winning career. A simply unforgettable night for everyone who was lucky enough to be there.
A Celebration of John Williams in Concert was at the Royal Albert Hall on 26 October
Picture credit: Christie Goodwin