BWW Interview: Diana Vickers Talks I WISH MY LIFE WERE LIKE A MUSICAL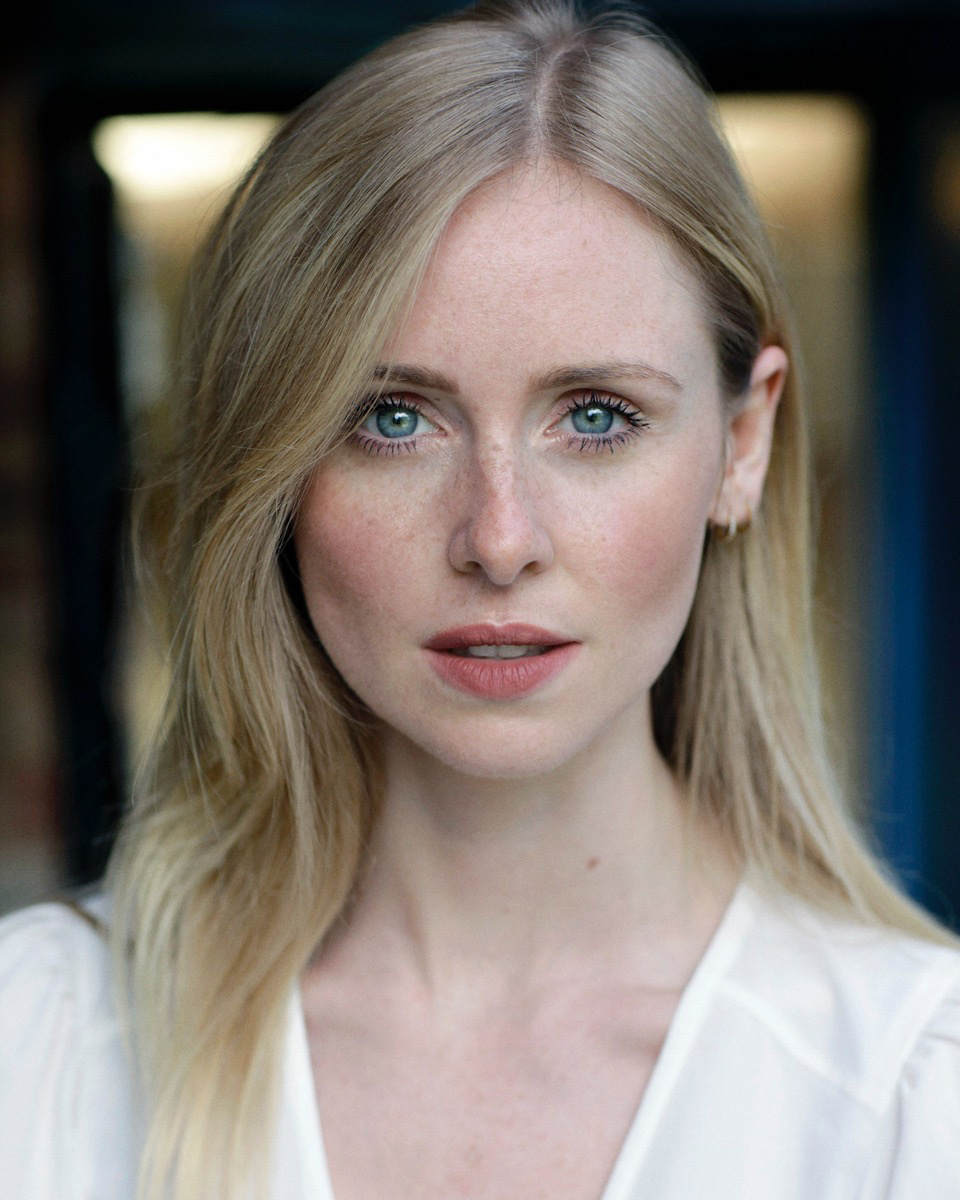 Having first risen to fame via The X Factor, Diana Vickers made the seamless transition from screen to stage, starring in musicals and plays around the UK. The latest show she features in is I Wish My Life Were Like A Musical, chronicling the highs and lows of life in the musical theatre industry through songs, confessions and laughs.
Talking to us about this new musical revue, Diana also shares some stories of her own after a decade in the industry, from auditions gone wrong to corpsing!
What was your first experience with theatre?
When I was younger, my mum took me to see Summer Holiday in Blackpool. And then I remember I came to London and I watched The Lion King.
That was the first West End show I ever saw, and that was kind of a pivotal moment for me. It was the first time I'd been to London and I just thought, "Wow, I want to live here and I want to do that!"
So how did you channel that passion from a young age?
Well going to drama school was really my focus throughout school: to act and to sing. And then The X Factor came along, and it was my friends who signed me up for that. And then before I knew it, I was getting through every round, and I was in the live finals. So it was just one of those opportunities I just couldn't turn down really.
And since then, you've been in the music industry for over a decade...
Yes...that makes me feel old! But I started quite young, so it's okay!
Exactly! What have been some highlights from that time?
Getting a number one album probably for me was the best thing. You know, your singles can chart well, but when people invest in your album, I feel like they invest in you as an artist.
My second album, unfortunately, didn't get the radio play that I feel it should have done. But I worked with some really great writers and producers, and that was something I was definitely really proud of.
In the last couple of years, you've pursued another early passion of yours: acting. Did you always want to return to it?
Yes, I always did. Even when I went on The X Factor, I would always say to my managers and friends that I wanted to act as well. So eventually, I came to the decision that I didn't want to be a pop star forever, I did want to do more acting.
And how did you get back into that world?
Well, when I was writing my first album, I got offered the part in The Rise and Fall of Little Voice. It was such an amazing opportunity for me. It was with some incredible actors and it really introduced me to the musical theatre world.
Then I think I kind of hit a wall after my second album. I was doing acting and writing music, and it just became very clear to me that I was happiest when I was acting. I just thought that I wanted to put all my energy into that.
And it's great, because my music is always there if I want to go back into the studio...in fact, I've been thinking about doing that recently. Having a go and seeing what happens.
But with acting, it just feels like exactly what I need to be doing now. You have this gut instinct and you just know it's the right choice.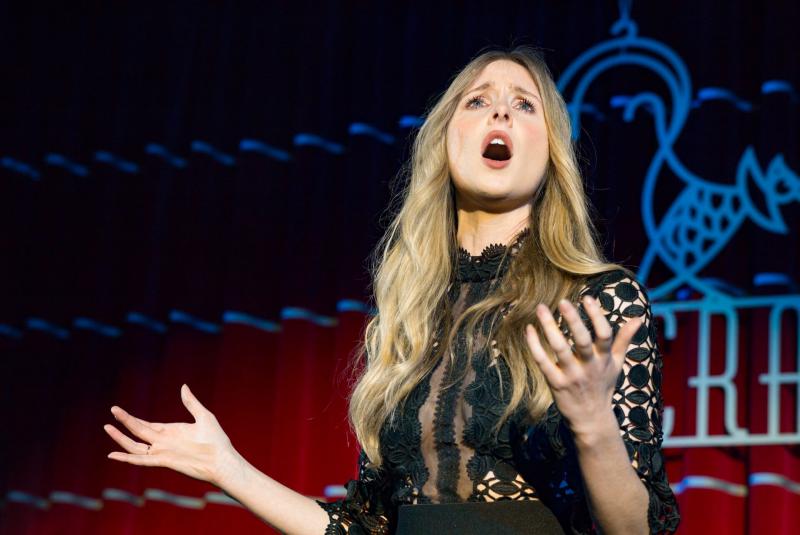 And since then, you recently performed in Myth: The Rise and Fall of Orpheus with just a few days' notice.
Yes, it was quite daunting! I'd never really done a workshop before that.
With I Wish My Life Were Like A Musical now, we've had six days rehearsals; with Myth, we only had about four days. And you put on these big productions with these extremely talented people and you just want to do a good job. And to put something together in such a short amount of time and then get the response from the audience that we did, it felt like a real team effort.
You're now starring in I Wish My Life Were Like A Musical, and working with someone from another recent show of yours: Rocky Horror.
Yes, Liam Tamne! We are actually very good friends (I made some of my best friends for life on Rocky Horror). Everyone was very intimate with each other and very out there, personality wise...I suppose you have to be when you take up a job like that!
Liam is hilarious, so we have been having a lot of laughs on this job. I'm very happy to have that laughter back. And he is so talented. So whenever I do something with him, I know it's going to be good.
How did you become involved in I Wish My Life Were Like A Musical?
Well my agent sent through a few tracks and I just fell in love with 'The Audition Song', which I get to sing in the show. And so I went in for a meeting with Paul Foster the director and Alexander S. Bermange the writer. And I went to the venue and it just felt like the right thing to be doing.
The song is all about an actor auditioning and it's so relatable for the musical theatre world. But I feel like anyone could relate to that: auditions are kind of like an interview. That process where you prepare and you go into the big moment, and the possibility of facing rejection.
Tell us a bit about the show. It's a revue, right?
Yes. It's written as one young drama school graduate who is going through the process in the musical theatre industry. And all the songs could be sang as one role, but we've sectioned it out between us, Suzie Mathers, Oliver Savile, Liam and me. And those three are all so talented.
So there's a lot of lyrics. Basically each solo is like a monologue, because everything is telling the tale. But the ensemble bits that we do as a group work really beautifully. You know, there's a lot of funny piss takes about the musical theatre world. But there's a song called 'Magic's Making Me' in the middle of the show, and it's a really beautiful song.
It just reflects on why you do the job and the thrill which you get from it. Working with other people, the work that you produce, it's really beautiful.
So what can audiences expect from I Wish My Life Were Like A Musical?
I think it's good, because if you like musical theatre then there are a lot of inside jokes. And even if you don't like musical theatre, it's quite fun as well because it takes the mick out of it a lot. So it's a really fun, cheeky evening with some really hilarious material.
The show sounds suitably cheeky, promising "anecdotes, revelations and confessions in song". We won't make you sing them, but can you share some of your own musical theatre anecdotes?
Yes, of course!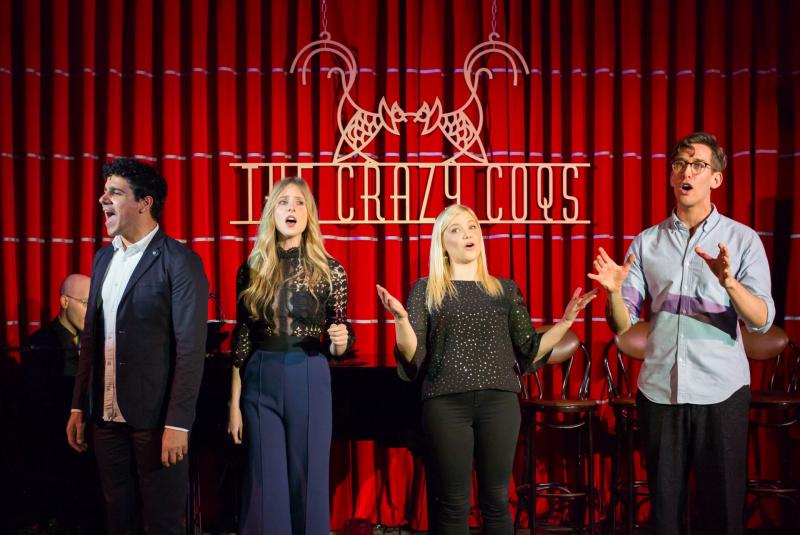 First: an awful audition story...
Well I've got so many! I once did an audition and I was singing a song, and the director just made me get up and had me running around the room. And he was telling me to do these different things, like "Be a tree". And then I was running around...trying to be a tree?! And like, "Hide behind a pillar".
It was just horrendous and I go really red when I get embarrassed, so I was bright red.
Next up: mid-performance mishaps...
When I did Little Voice and I was singing Edith Piaf, I totally forgot all the French words. Just literally the whole language! So I just made up the whole thing!
And Rocky Horror, I mean we could have a novel of them! Props weirdly always made me corpse, and they were everywhere...or rather weren't! There was one scene where I was meant to run over to a computer and see Brad cheating on me. Except the computer wasn't there! So I had to mime a computer.
Finally: a magical moment...
Well recently, I had a song at the end of Myth where all of the cast come together. It was just absolutely breath-taking, that music. There were a lot of tears at that point from the cast members.
And looking ahead to your own 'Audition Song': is there a particular role or show you would like to do in the future?
Oh, I don't really know...you know, one day I would love to do Roxie Hart.
Well, Chicago has just come back to the West End...
I know, but I think they might have already cast that what with Press Night this week!
At the moment though, I'm not prepared for that. I did think about that production actually, but I thought, "No, there's no way I'm ready for that now". I would definitely have to brush up on my dancing! In the distant future, I would love to do that though.
I Wish My Life Were Like A Musical at The Crazy Coqs, until 17 April
Photo credit: Live at Zedel
Related Articles View More UK / West End

Stories

Shows