Latest News on Paul Foster
Stage Credits
  [Broadway]
1936
Courtier
Writing
Playwright
Conceiver
Lyricist
Bookwriter
Stage
Performances
  [Broadway]
1936
Courtier
Writing
Playwright
Conceiver
Lyricist
Bookwriter
Paul Foster News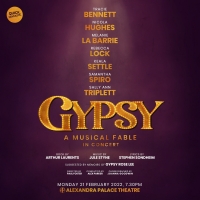 GYPSY Concert Production is Coming to Alexandra Palace  Theatre, With Seven Women Sharing the Role of Rose
by Stephi Wild - Sep 30, 2021
For one night only, the iconic musical GYPSY will play a concert performance at Alexandra Palace  Theatre. The evening will feature seven leading ladies sharing the role of Rose. 
Photos: TALENT Opens Tonight at the Crucible Theatre in Sheffield
by Chloe Rabinowitz - Jul 2, 2021
It's 1978. Bunters club is hosting its Friday Talent Night – the acts on the bill hope that it's a stepping stone to New Faces or Opportunity Knocks. 24-year-old Julie dreams of stardom, escape from her dead-end job and the chance to leave the drudgery of living at home with her mother.
Sheffield Theatres Announces Cast and Dates For Victoria Wood's TALENT
by Stephi Wild - Apr 29, 2021
Sheffield Theatres today announces their new production of Talent, written by Victoria Wood, at the Crucible Theatre from Wednesday 30 June to Saturday 24 July 2021.
TELL ME ON A SUNDAY Announces UK National Tour From 15 June
by Stephi Wild - Apr 19, 2021
A UK national tour of Andrew Lloyd Webber and Don Black's classic musical TELL ME ON A SUNDAY starring Jodie Prenger, opening at Malvern Festival Theatre on 15 June 2021.
Paul Foster, Innovative Playwright And Founding Member Of La MaMa, Dies At 89
by A.A. Cristi - Mar 24, 2021
Paul Foster, innovative playwright, founding member and first Board President of the internationally renowned La MaMa Experimental Theatre Club, died peacefully at home in New York City on Friday, March 5th.  He was 89.
Actress Marilyn Joan Roberts Has Passed Away
by Chloe Rabinowitz - Feb 25, 2021
Marilyn Joan Roberts, actress, and one of the original performers in the Off-Off Broadway theater movement in New York City during the 1960's, passed away in January.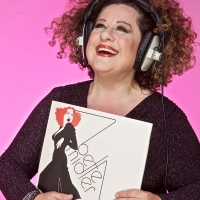 Sue Kelvin Performs BETTE MIDLER AND ME at The Garden Theatre at The Eagle
by Stephi Wild - Oct 1, 2020
a?oeWhen Ia??m on stage - ita??s a party!a?? quipped Bette Midler.  So come join the  party as West End star and leading lady Sue Kelvin takes a roller-coaster ride through the Divine Bette Midlera??s fabulous career.
BWW Review: CURTAINS THE MUSICAL Live Stream
by Jenny Ell - Apr 15, 2020
Perhaps one of Kander & Ebb's lesser-known works, musical comedy Curtains opened to mixed reviews on Broadway back in 2007, where it starred David Hyde Pierce as Lieutenant Cioffi. The first UK tour has been touring the country since last year before running in the West End and we have been lucky enough to have this stage version streamed for our viewing pleasure during 'lockdown'.
Sheffield Theatres Announce Summer/Autumn 2020 Season
by Stephi Wild - Feb 21, 2020
Artistic Director of Sheffield Theatres, Robert Hastie, today announces the new Summer/Autumn 2020 season in the Crucible and Studio theatres.
Paul Foster Videos
Paul Foster Frequently Asked Questions
How many Broadway shows has Paul Foster been in?
Paul Foster has appeared on Broadway in 1 shows.
How many West End shows has Paul Foster been in?
Paul Foster has not appeared in the West End
How many shows has Paul Foster written?
Paul Foster has written 3 shows including Elizabeth I (Playwright), Silver Queen Saloon (Lyricist), Ragged Dick (Conceiver).