Theater J Announces Yiddish Theater Initiative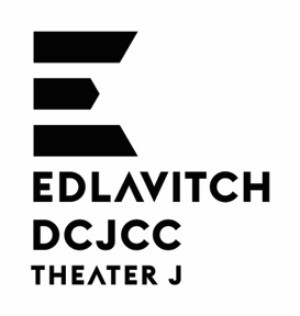 Theater J, the nation's largest and most prominent Jewish theater, announced today the launch of the Yiddish Theater Lab-dedicated to preserving and reviving the forgotten literature of the Yiddish Theater. Through this initiative, Theater J will uncover and re-interpret nearly-forgotten Yiddish classics in new English language readings, workshops, commissions, and eventually productions.
Yiddish theater was once among America's most popular art forms, thriving in the late 19th and early 20th centuries. The artists who worked in Yiddish plays and musicals drew from their experience and artistry to become major influencers on early works in film, musical theater, and comedy. Despite this, the vast body of Yiddish theatrical literature has been forgotten-with only occasional performances of The Golem, The God of Vengeance, and The Dybbuk (all three of which have been produced by Theater J). Theater J is dedicated to celebrating and preserving our Jewish theatrical heritage, of which Yiddish theater is a critical part.
"Launching the Yiddish Theater Lab will open the door to revitalize these compelling, relevant, and urgent stories," said Adam Immerwahr, Theater J's Artistic Director. "These plays explore pressing questions of their time that are strikingly relevant today: assimilation, the quest for the American dream, and the struggle to build roots in a changing world."
In its initial year, the Lab will consist of a series of public English-language readings of some of the greater works of the Yiddish theater. Each reading will be helmed by a bold DC director who is charged with bringing their unique flair and approach to these wonderful source texts. Jacob Gordin's The Jewish King Lear will be directed by Craig Baldwin, who has directed extensively in New York and throughout the U.S. Gordin's God, Man and the Devil will be directed by Rachel Grossman, a Co-Founder and the Ensemble Director of dog & pony dc. Finally, Ossip Dymov's Bronx Express will be directed by Natsu Onada Power, a playwright, director, set designer and associate professor in the theater program at Georgetown. Additional details are shared below.
The Yiddish Theater Lab will also commission award-winning writer Alix Sobler to write a free adaptation of Peretz Hirschbein's Miriam, which will have an initial reading in the summer of 2018. All readings will be free and open to the public, but advance reservations are strongly encouraged.
The Marinus and Minna B. Koster Foundation makes the launch of this project possible. Additional support comes from the Leshowitz Family Foundation/Terry Singer and Howard Menaker and Patrick Gossett.
The Jewish King Lear
By Jacob Gordin, translated by Ruth Gay
Directed by Craig Baldwin
Produced in partnership with The Shakespeare Theatre Company's ReDiscovery Reading Series
January 8, 2018 at 7:30 PM
at The Lansburgh Theatre, 450 7 St., NW, Washington, DC
Jacob Gordin's masterpiece is a free adaptation of Shakespeare's familiar classic and ushered in the first golden age of Yiddish theater in New York. It's Purim when Reb Dovidle decides to give extravagant gifts to his daughters-but when his youngest daughter refuses the gift, he sends her away. Will Reb Dovidle follow the downward spiral of Shakespeare's tragic King, or will he find forgiveness and redemption? Filled with characters at once archetypal and hilariously, achingly human, this classic is a fresh twist on a familiar tale.
Craig Baldwin
was the first Australian to graduate from the prestigious acting program at The Juilliard School. He has gone on to act and direct extensively in New York and across the U.S. in theatre, film, and television. As a director, Craig has worked with
Lincoln Center Theater
,
Roundabout Theater Company
,
Classic Stage Company
,
Shakespeare Theatre Company
, 5th Avenue Theater, and many more. Recent productions include the Australian Premiere of James Fritz's 4 Minutes 12 Seconds and the Sydney premiere of
Annie Baker
's The Aliens at the Old Fitz Theatre. Craig is Associate Director on the pre-Broadway production of the musical The Secret Garden and is currently serving as Artistic Associate at
Shakespeare Theatre Company
in DC, and as the producer of the Short New Play Festival at Red Bull Theater.
God, Man, and Devil
By Jacob Gordin, translated by Nahma Sandrow
Directed by Rachel Grossman
Produced in partnership with Tifereth Israel Congregation
April 22, 2018 at 7:30 PM
at Tifereth Israel Congregation, 7701 16 St., NW, Washington, DC
A portrait of the eternal struggle between good and evil, God, Man, and Devil is Jacob Gordin's most famous play. With a little bit Faust and a little Book of Job, this 1920's play begins with a debate between God and the Devil about the nature of man's goodness. Soon, the Devil must walk among men as he tries to corrupt one good man to prove his point. Tragic and timeless, God, Man, and Devil is a cautionary tale of epic proportions.
Rachel Grossman is an artist and engagement strategist focused on the triangulation between art, artist, and audience. Rachel is a Co-Founder and the Ensemble Director of dog & pony dc. With the ensemble, Rachel directed COURAGE and Beertown, and co-directed Toast. She is the project leader for Beertown Takes America. Rachel is a member of HowlRound's National Advisory Committee and is a regular presenter with National Arts Market Project on audience engagement and empowering staff to serve as change-agents. She also works with arts and culture organizations (and sometimes science-y ones) on developing strategies for deepening and broadening staff, audience, and community engagement.
Bronx Express
By Ossip Dymov, translated by Nahma Sandrow
Directed by Natsu Onada Power
June 18, 2018 at 7:30 PM
Theater J, 1529 16 St., NW, Washington, DC
One of the more inventive and surprising plays of the Yiddish theater, Ossip Dymov's Bronx Express tells the story of one working class Yid who dreams of something more. When he falls asleep on a New York subway, he's shocked to meet the characters from the train car's advertisements coming to life. With cameos from Aunt Jemima, the Nestle's Baby and the Arrow Collar Man, this story explores the true costs of the American dream.
Natsu Onoda Power is an associate professor in Georgetown's Program in Theater and Performance Studies, where she has taught since 2005, including one class supported through the Berkley Center's Doyle Seminars project. As a playwright, her recent credits include The T Party, A Trip to the Moon, and Astro Boy and the God of Comics, for which she won the 2015 Elliot Norton Award for Outstanding Director in Small Theatre. Directing credits include David Henry Hwang's Yellow Face and Young Jean Lee's Songs of the Dragons Flying to Heaven. Her set design has been seen at Company One, Imagination Stage, Forum Theatre, Synetic Theatre, and the Hub Theatre, among others. At Georgetown she has adapted/directed War with the Newts, On the Origin of Species, The Omnivore's Dilemma, Madness and Civilization, and others. Natsu holds a Ph.D. in performance studies from Northwestern University.
A Newly-Commissioned Play
Written by Alix Sobler
Freely adapted from Miryam by Peretz Hirschbein
Date TBA
Location TBA
Peretz Hirschbein was one of the major figures of the Yiddish Theater as both a playwright and director. Born the son of a miller in what is now Poland, Hirschbein started his literary career as a Hebrew-language poet before transitioning to playwriting. Hirschbein's first play, the naturalist drama Miryam, traces the journey of a young woman from an innocent life in the country to a life of sin and tragedy in the city. Written first in Hebrew, Hirschbein later translated it into Yiddish with the title Barg Arop (Downhill) with the hopes that it would be more producible in Yiddish than in Hebrew. Between 1912 and 1916, Hirschbein wrote some of the most important plays of the Yiddish theater, including A Favorfn Vinkl (A Forsaken Corner), Di Puste Kreschme (The Empty Inn), and Grine Felder (Green Fields)-the last of which was made into an American film in 1937. Hirschbein died in Los Angeles in 1948.
Alix Sobler's play Sheltered won the 2018 Alliance/Kendeda National Graduate Playwriting Competition and will receive a world premiere at Alliance Theater in 2018. Her play The Great Divide won the 2015 Canadian Jewish Playwriting Competition and was named as finalist for the Henley Rose Playwriting Competition and runner-up for the Jane Chambers Award. It received its world premiere in September of 2016 at The Finborough Theatre in London. Her play The Secret Annex, was produced at the Segal Centre in Montreal in 2016. It was originally produced 2014 at the Royal Manitoba Theatre Centre. In 2015 it was published by Scirroco Press, and it received a public reading at the Stratford Shakespeare Festival. She has had other work read or produced in theaters across North. Alix is a graduate of Brown University and received her MFA in playwriting from Columbia University in 2017, where she was honored to study with David Henry Hwang, Lynn Nottage and Charles Mee, among others.
To reserve seats, go to www.theaterj.org or call the box office at 202-777-3210.
About Theater J
Theater J, a program of the Edlavitch DCJCC, is a nationally-renowned, professional theater that celebrates, explores and struggles with the complexities and nuances of both the Jewish experience and the universal human condition. Our work illuminates and examines ethical questions of our time, inter-cultural experiences that parallel our own, and the changing landscape of Jewish identities. As the nation's largest and most prominent Jewish theater, we aim to preserve and expand a rich Jewish theatrical tradition and to create community and commonality through theater-going experiences.

About the Edlavitch DCJCC
The Edlavitch DCJCC works to preserve and strengthen Jewish identity, heritage, tradition and values through a wide variety of social, cultural, recreational and educational programs and services. The EDCJCC is committed to welcoming everyone in the community; membership and programs are open to all. Follow on Twitter (@16thstreetj), like on Facebook, and find more information at edcjcc.org.
Theater J is handicapped accessible and offers assisted listening devices for interested patrons.
More Hot Stories For You