Date of Death:
Birth Place: Wilkes-Barre, PA, USA
Latest News on Aunt Jemima
Stage Credits
  [Broadway]
Original Broadway Production, 1927
Queenie
  [Broadway]
1921
Performer
Stage
Performances
  [Broadway]
Original Broadway Production, 1927
Queenie
  [Broadway]
1921
Performer
Aunt Jemima News
June Carryl Is 2022 Recipient Of IAMA's Shonda Rhimes-Sponsored 'Unsung Voices Playwriting Commission'
by A.A. Cristi - Apr 13, 2022
IAMA Theatre Company has selected June Carryl as the 2022 recipient of the company's annual Rhimes Unsung Voices Playwriting Commission. Sponsored by award-winning writer and producer Shonda Rhimes (Grey's Anatomy, Scandal), the commission, now in its fifth year, was created to help grow and nourish budding playwrights and artists with emphasis on cultural inclusion and the goal to showcase fresh, creative, thought-provoking work.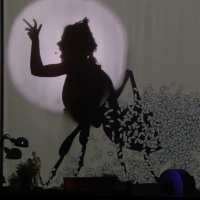 The Guerilla Underground Announces 2022 Season
by Chloe Rabinowitz - Dec 17, 2021
Guerilla Opera has announced the 2022 season of The Guerilla Underground, a virtual speakeasy experience and performance series that explores the "operatic". 
Center Theatre Group Announces 2021-2022 L.A. Writers' Workshop Participants
by A.A. Cristi - Sep 10, 2021
Center Theatre Group has selected participants for the 2021-2022 L.A. Writers' Workshop, where local playwrights are invited to spend a year in residence at the company researching and writing new works with the feedback from artistic staff and their fellow writers.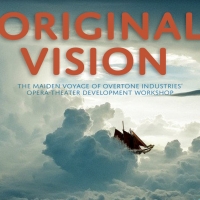 BWW Review: OVERTONE INDUSTRIES ORIGINAL VISION at Overtone Industries
by Tracey Paleo - Jun 7, 2021
There's been a #local #opera #evolution @OvertoneIND #LosAngeles that is registering more than a blip on the theatrical EKG.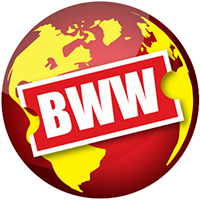 ORIGINAL VISION Will Premiere From Overtone Industries This Weekend
by Stephi Wild - May 29, 2021
In this inaugural offering on Saturday, May 29, 2021, Overtone Industries will introduce three powerful pieces that address imposed identity, racism, the untamed nature of women, and inner freedom. Original Vision offers art enthusiasts, music lovers, and theater aficionados a unique evening of opera-theater at home via YouTube from 7:00pm to 8:00pm PDT.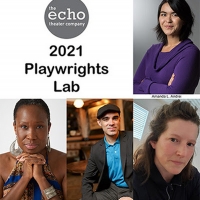 Seven Writers Selected For Echo Theater Company's 2021 Playwrights Lab
by A.A. Cristi - May 13, 2021
Los Angeles-based Echo Theater Company, dedicated to creating new work for the theater, has announced the names of seven playwrights who will participate in the company's 2021 Playwrights Lab.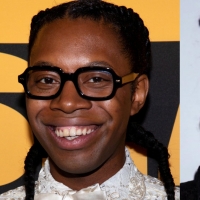 Playwrights Jeremy O. Harris & Aziza Barnes Will Write for VANISHING HALF on HBO
by Sarah Jae Leiber - Feb 23, 2021
'The Vanishing Half' centers on identical twin sisters who run away from their small, southern Black community at age 16. As adults, it's not just the shape of their daily lives that is different, it's everything: their families, their communities, the essence of who they are.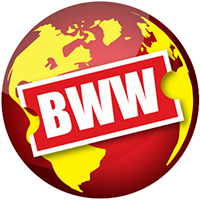 VIDEO: Mark Kendall Releases Two Comedic Sketches Addressing Systemic Racism In America
by A.A. Cristi - Jul 1, 2020
Atlanta-based comedian and Dad's Garage ensemble member Mark Kendall has released two new online videos which address systemic racism in America. These videos address current issues including Confederate monuments, Aunt Jemima, voter suppression, and Black Lives Matter protests.
PRODUCT OF THE YEAR USA Announces the 2020 Award Winners
by Marina Kennedy - Feb 16, 2020
Product of the Year USA, the largest consumer-voted award for product innovation, is excited to announce the highly-anticipated winners of the 2020 Product of the Year Awards. With winners across 41 unique categories, the innovative products were awarded Product of the Year through a national study of 40,000 consumers conducted by Kantar, a global leader in consumer research.
Aunt Jemima Frequently Asked Questions
How many Broadway shows has Aunt Jemima been in?
Aunt Jemima has appeared on Broadway in 2 shows.
How many West End shows has Aunt Jemima been in?
Aunt Jemima has not appeared in the West End