Prince William Little Theatre Presents IT'S A WONDERFUL LIFE: A LIVE RADIO PLAY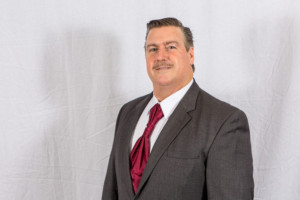 Prince William Little Theatre hits the stage at the Hylton Performing Arts Center again, this time presenting, "It's a Wonderful Life: A Live Radio Play" directed by Caroline Scarborough, adapted by Joe Landry, and presented by special arrangement with Playscripts. This beloved American holiday classic comes to life as a live, captivating 1940s radio broadcast. With the help of an ensemble that bring a few dozen characters to life on the stage, the story of idealistic George Bailey unfolds as he faces difficult circumstances one fateful Christmas Eve. This production is for all ages and perfect for the entire family. For tickets and more information, please visit www.PWLT.org.

As a Resident Arts Partner at the Hylton Performing Arts Center, Prince William Little Theatre most recently performed, "9 to 5 the Musical" in October. Since 1985 this group of volunteers provides quality local community theatre to Manassas, Prince William County, and the surrounding areas. They are partly funded by grants from the Prince William County Parks Authority, the City of Manassas, and private contributions. PWLT has won 14 NVTA One Act Festival awards and 4 Virginia Theatre Association awards since 1991, as well as 5 Washington Area Theatre Community Honors (WATCH) awards.
Performances are in the Gregory Family Theater at the Hylton Performing Arts Center, located on the George Mason University campus at 10960 George Mason Circle in Manassas, VA for one weekend only:
December 14, 2018 at 8:00 pm
December 15, 2018 at 2:00 pm
December 15, 2018 at 8:00 pm
December 16, 2018 at 2:00 pm
December 16, 2018 at 6:30 pm
Tickets: $13 for children / $17 for seniors and military / $20 for adults
Hylton Performing Arts Center
Gregory Family Theater
10960 George Mason Circle
Manassas, VA