Playwright Alex Goldberg's Film CLOSURE To Premiere At DCIFF
5100 Films, 103rd Street Productions, Kampfire Films, Red Spear Productions and Writer/Director Alex Goldberg (Off Broadway's It Is Done) are pleased to announce the World Premiere of Goldberg's CLOSURE at the D.C. Independent Film Festival. The festival, which takes place February 14 -19, 2018, was founded in 1999 to nurture independent film. CLOSURE will World Premiere at 7:45pm on Saturday Feb 17th. For tickets please click here.
In Alex Goldberg's dark comedy, CLOSURE, Nina (Catia Ojeda) travels to Los Angeles, following her mother's funeral, to find her sister who has been missing for months. There she encounters a bizarre mix of Angelenos (including Cynthia Addai-Robinson and Dee Wallace) and uncovers the secret of her sister's disappearance.
The film also stars Milena Govich (Cabaret, The Boys from Syracuse, Good Vibrations), John Sloan, Tom Choi, and Marcelo Tubert. CLOSURE is produced by Beau J. Genot and Katherine Rosin with executive producers Robert Abramoff, Roger Cooper and Adam Weinstock.
"I was born and raised in D.C. and Northern Virginia, and that is where I first knew I wanted to make films. For CLOSURE to have its World Premiere in DCIFF is an honor and a big thrill," states Goldberg.
Shot in only 12 days of principal photography in Los Angeles, California, for an ultra low-budget, CLOSURE is a testament to the quality and tenacity of independent film and filmmakers. In addition, writer/director Alex Goldberg was seeking a new opportunity to collaborate with his wife, lead actress Catia Ojeda. Read More about Goldberg's process on his blog, https://makinitblog.wordpress.com.
For information, photos, bios and more visit www.ClosureFilm.com and the media kit.
BEAU J. GENOT (Producer) is the owner of 5100 Films, LLC, and 5100 Post, with decades of experience as a Producer and Post Production Supervisor. He produced for acclaimed directors Gregg Araki, Robert King, and Joseph Gordon-Levitt. He produced and directed the documentary short film Trucker Patti. As a Post Production Supervisor, he is known for work on films that span all genres, including respected documentaries such as An Inconvenient Truth, Inside Deep Throat, and The Bridge. Beau has a reputation for nurturing first-time directors and keeping them sane during the crazy world of feature-film post production. Beau is a member in good standing of the Producers Guild of America. He has lectured at UCLA, AFI and Columbia College, Hollywood.
Alex Goldberg (Writer/Director) is a playwright, screenwriter, TV writer and director. He has written original scripts or had existing scripts optioned by Ambush Entertainment, Amaru Films, Mirror Core Productions, 13 Stories Productions, and others. His plays were produced in NYC at The Flea, HERE, APAC, FringeNYC, Emerging Artists Theater, Midtown Int'l Theater Festival (Winner, Outstanding Playwriting for a New Script), and Planet Connection Festivity (Winner, Outstanding Production of a One-Act). His works have been produced in Los Angeles, Chicago, Pittsburgh, Columbus, San Pedro, and Taiwan (in Mandarin). alexgoldberg.net
Catia Ojeda (Actress) currently stars as Terri Quinn on Amazon Studios' TV show Just Add Magic, and has appeared on a number of TV shows including Grey's Anatomy, 30 Rock, American Housewife, Hawaii Five-0, Criminal Minds, and many others. She studied theater and graduated from Marymount Manhattan College in New York City. While in New York she starred in dozens of commercials, TV shows, and theater off-Broadway and regionally, as well as starring in the national tour of The 101 Dalmatians Musical, directed by Tony Award winner Jerry Zaks. After moving to Los Angeles, she continued to work in TV, theater, film, and commercials. In 2013 she was nominated for an Ovation Award as Best Supporting Actress in a play for her performance in Theatre Banshee's play, Brendan. catiaojeda.com
Katherine Rosin (Producer) has been working in production and marketing for film, television and theater for almost 20 years. After working on films such as American Psycho and Hedwig and the Angry Inch Kampfire Marketing was instrumental in the launch of the Broadway musical Brooklyn and the National Tour of Mother Load. Kampfire has been integral in multidimensional campaigns for New York Innovative Theatre Award Recipients, GLAAD Award winners, back-to-back NYMF Best of Fest winners, and Drama Desk nominees. In 2014, Kampfire launched Stage17.tv, a digital entertainment destination for episodic fiction and reality programming for the world's largest stage-the Internet. Kampfire works in association with MyCarl productions and with them produced the Webseries Gemma & The Bear. Kampfire also produced the talk show Chic Chat, and the Reality Series We Are The Jones. www.kampfirefilmspr.com
DCIFF is dedicated to fostering filmmakers at all stages in their careers, and this year we will host our third High School Film Competition. Young filmmakers spanning four continents will have the opportunity to receive feedback from experienced industry judges, and to feel the thrill of seeing their work presented in a theater with a live audience, something many filmmakers wait years to experience. To further support these and other artists, DCIFF offers the chance to engage intimately with the global film scene through a series of events, filmmaker discussions, workshop conversations, and talk backs. Last year's seminars spotlight Animation, Entertainment Law, Screenwriting, Online Copyright Protection, and a masterclass with Eva Tamargo.
More Hot Stories For You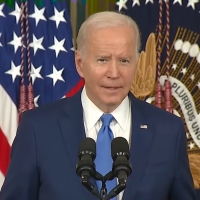 President Joe Biden and Vice President Kamala Harris to Attend 45th Annual Kennedy Center Honors

November 29, 2022

President Biden, First Lady Jill Biden, Vice President Kamala Harris, and Second Gentleman Douglas Emhoff will attend the 45th Kennedy Center Honors on Sunday, December 4.
---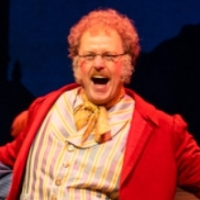 Photos: First Look At A CHRISTMAS CAROL At Ford's Theatre

November 28, 2022

See photos of Charles Dickens's 'A Christmas Carol' returning to the historic Ford's Theatre with the revelry and magical moments audiences have come to know and love.
---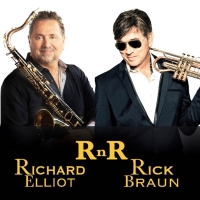 King Center & Brevard Music Group Announces R N R - Richard Elliot & Rick Braun This April

November 28, 2022

The King Center for the Performing Arts along with Brevard Music Group / Regalitos Foundation announces a new show coming to the King Center! "R n R – Richard Elliot and Rick Braun" performing LIVE at the King Center on Saturday April 1 at 7:30 PM.  Tickets on sale this Friday!
---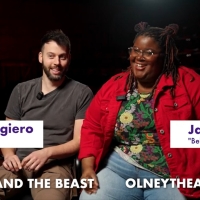 Video Exclusive: Get a Behind the Scenes Look at Olney Theatre Center's Remount of BEAUTY AND THE BEAST

November 28, 2022

Get a behind the scenes look at Olney Theatre Center's remount of its 2021 hit Disney's Beauty and the Beast runs through January 1, 2023, on the Mainstage. Jade Jones and Evan Ruggiero, who attracted national attention last year for their stereotype-busting performances in the lead roles, also return to star as Belle and the Beast.
---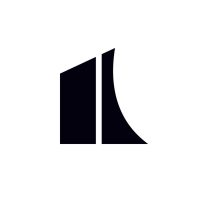 Slovo Theater Group, Matt Braunger & More Announced for The Kennedy Center Millennium Stage December Schedule

November 23, 2022

Millennium Stage will offer free live community performances, streamed live, plus online programs and film screenings, Wednesday–Sunday each week throughout our campus.
---