Latest News on Marcelo Tubert
Marcelo Tubert News
Professional Actors Perform TROILUS AND CRESSIDA Scene In Workshop Presentation
by Chloe Rabinowitz - Oct 22, 2020
With JAMES NEWCOMB, ROSS HELLWIG, SAPNA KUMAR, and MARCELO TUBERT, sit in on a final presentation from an October Shakespeare workshop!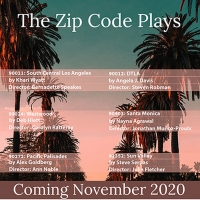 Travel to L.A. with Antaeus Theatre Company's ZIP CODE PLAYS Podcast Series
by Chloe Rabinowitz - Oct 13, 2020
Celebrate the culture and history of the diverse neighborhoods of Los Angeles from the safety of your home. Antaeus Theatre Company presents The Zip Code Plays: Los Angeles, a series of six original audio plays, each set in a different L.A. zip code.
The Working Actor's Journey Podcast Presents Virtual Workshop Of Shakespeare's RICHARD III
by Chloe Rabinowitz - Jun 16, 2020
The Working Actor's Journey podcast presents a 'Virtual Workshop' on June 18, 2020 at 5 pm PT / 8 pm ET with both acting veterans and rookies. In the spirit of John Barton's Playing Shakespeare series, this workshop will provide an insight into how theatre artists work on Shakespeare.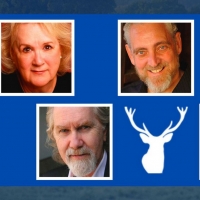 Harry Groener to Star in Livestream Reading of THE MERRY WIVES OF WINDSOR
by Chloe Rabinowitz - May 6, 2020
As part of the 'Much Ado About SOMETHING' series, The Working Actor's Journey podcast presents - in collaboration with the San Diego Shakespeare Society and the City of Coronado Public Library - an all-star cast in a FREE online Shakespeare reading of The Merry Wives of Windsor on Thursday, May 14th at 3 pm PST / 6 pm EST.
LAB RESULTS: The Antaeus Playwrights Lab Festival Returns This Week
by A.A. Cristi - Jan 6, 2020
LAB RESULTS: The Antaeus Playwrights Lab Festival a?" Six new plays by award-winning, mid-career writers get developmental readings over the course of two weekends as part of Antaeus Theatre Company's second annual LAB RESULTS series. Each of the plays was developed in the Antaeus Playwrights Lab, an ongoing program that incubates new works that provide compelling roles for actors and creates a nurturing and supportive artistic community.  Last fall, two plays from the 2018 LAB RESULTS festival, The Abuelas by Stephanie Alison Walker and Eight Nights by Jennifer Maisel, were given critically acclaimed full productions as part of Antaeus' 2019-20 season.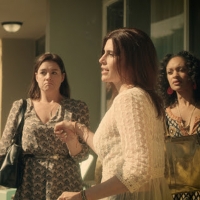 Award-Winning Film CLOSURE Sets Theatrical Debut
by Sarah Jae Leiber - Oct 3, 2019
Indie Rights, 5100 Films, 103rd Street Productions, Kampfire Films, Red Spear Productions and Kristen Moser are thrilled to announce the theatrical release of Writer/Director Alex Goldberg's Award-winning feature film CLOSURE. The film will play at Arena Cinelounge (6464 Sunset Blvd. Hollywood, CA 90028) Friday, October 18 at 8:15 pm through Thursday, October 24th at 6:00pm. Additionally, later this month Indie Rights will be debuting CLOSURE at the American Film Market.
THREE DAYS IN THE COUNTRY Receives West Coast Premiere At Antaeus
by A.A. Cristi - May 31, 2018
Full of wit, folly and heart, a tale of unrequited passion unfolds over the course of three days in the sunny Russian countryside as men and women, both young and old, learn the tender and ridiculous lessons of love. Antaeus Theatre Company presents the West Coast premiere of Three Days in the Country by Patrick Marber, a fresh, breezy update of Ivan Turgenev's classic comedy A Month in the Country. Andrew Paul directs the partner-cast ensemble for a July 12 and July 13 opening (one opening night for each cast) at the Kiki & David Gindler Performing Arts Center in Glendale, where performances continue through Aug. 26. Low-priced previews begin July 5.
Playwright Alex Goldberg's Film CLOSURE To Premiere At DCIFF
by A.A. Cristi - Jan 22, 2018
5100 Films, 103rd Street Productions, Kampfire Films, Red Spear Productions and Writer/Director Alex Goldberg (Off Broadway's It Is Done) are pleased to announce the World Premiere of Goldberg's CLOSURE at the D.C. Independent Film Festival. The festival, which takes place February 14 -19, 2018, was founded in 1999 to nurture independent film. CLOSURE will World Premiere at 7:45pm on Saturday Feb 17th. For tickets please click here.
Skylight Theatre & Celebrities to SALUTE in Burbank
by BWW News Desk - Nov 17, 2016
Sharon Lawrence (Rizzoli & Isles) and Barrett Foa (NCIS: Los Angeles) lead the list of celebrities who join event hosts French Stewart (3rd Rock from the Sun, Mom) & Vanessa Claire Stewart (Louis & Keely Live at the Sahara) as Skylight Theatre's Board of Directors celebrates the artistic achievements of Gary Grossman and the Skylight Theatre Company for this year's annual Skylight Salute being held December 4th at the Colony Theatre in Burbank.  
DON GRIGWARE Picks The BEST PRODUCTIONS AND PERFORMANCES in LOS ANGELES THEATRE for 2015
by Don Grigware - Dec 28, 2015
There are undoubtedly other productions worthy of merit in 2015 which I did not cover. This list is based only on what I saw and reviewed. (alphabetical listings; Equity, Equity-waiver & Non-Equity productions are mixed) (artists performing outside LA may be included in performance categories) No set, costume, or technical awards. I leave that to the bigger awards and to the expertise of those who really know those fields inside out.