Photos: First Look at LES MISERABLES at Way Off Broadway Dinner Theatre
LES MISERABLES plays Way Off Broadway Dinner Theatre now through August 23, 2014. BroadwayWorld has a first look at the cast in action below!
This international smash-hit may be the most popular musical in the world. In 19th century France, Jean Valjean is released from 19 years of unjust imprisonment, but finds nothing in store for him but mistrust and mistreatment. He breaks his parole in hopes of starting a new life, initiating a life-long struggle for redemption as he is relentlessly pursued by police inspector Javert, who refuses to believe Valjean can change his ways. Finally, during the Paris student uprising of 1832, Javert must confront his ideals after Valjean spares his life and saves that of the student revolutionary who has captured the heart of Valjean's adopted daughter. LES MISERABLES is the world's longest running musical, seen by over 65 million theatre-goers in 42 countries. The original London production took two years to develop (from an earlier French adaptation), opening in the West End during October 1985. The show has been in production there ever since. On October 3, 2010, LES MISERABLES played its 10,000th performance. In 1987, the show opened on Broadway at the Broadway Theatre, where it played from March 12, 1987 to October 14, 1990. It transferred to the Imperial Theatre and reopened on October 17, 1990. The Imperial was the show's home until the summer of 2003 when it finally closed after almost 6,700 performance. At the time it closed, it was the second longest-running musical on Broadway and winner of eight Tony Awards including Best Musical. Three and a half years later, producer
Cameron Mackintosh
brought LES MISERABLES back to New York. The revival ran for a little over a year before it closed in January 2008. In preparation of the show's 30th Anniversary,
Cameron Mackintosh
opened a new production in September 2013 at the Prince of Whales Theatre in Toronto before transferring the show to Broadway for its March 2014 opening. As a part of its 20th Anniversary Season, Way Off Broadway is bringing the global sensation to Frederick for a summer production that should not be missed. For more information,
follow this link
.

'I Dreamed a Dream' - Mary Ellen Cameron as Fantine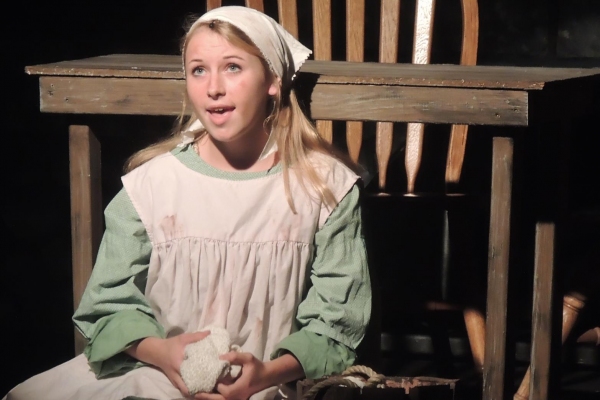 'Castle on a Cloud' - Sarah Szukalski as Young Cosette

'Bring Him Home' - Jordan B. Stocksdale as Jean Valjean

'Master of the House' - Cast of Way Off Broadway's LES MISERABLES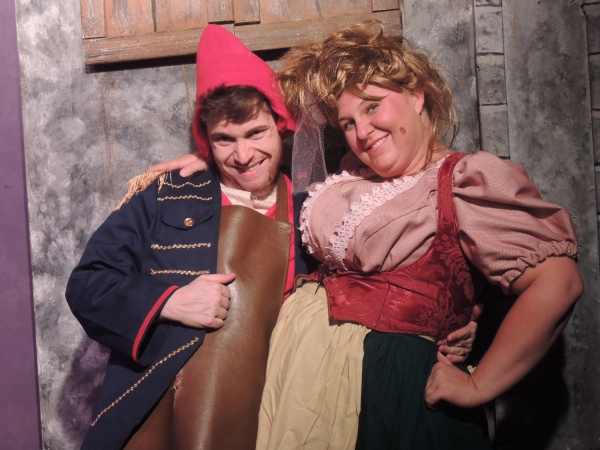 The Thenardiers - Matthew Crawford as Thenardier and Marcia Franklin as Madame Thenardier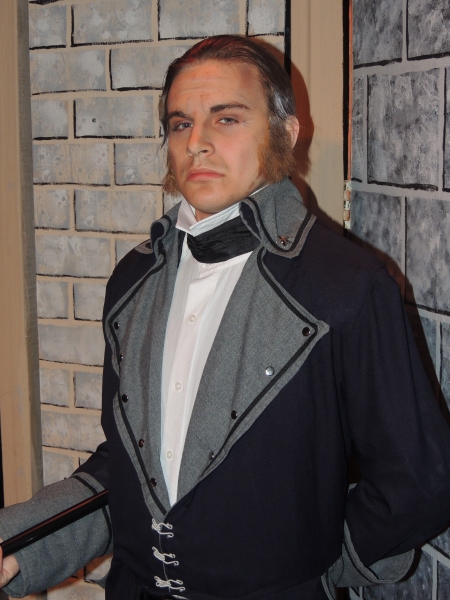 Inspector Javert - Brady Love as Javert

'Do You Hear the People Sing' - Cast of Way Off Broadway's LES MISERABLES