BWW Review: Shakespeare Theatre Company Showcases Their Best in an Impeccable Gala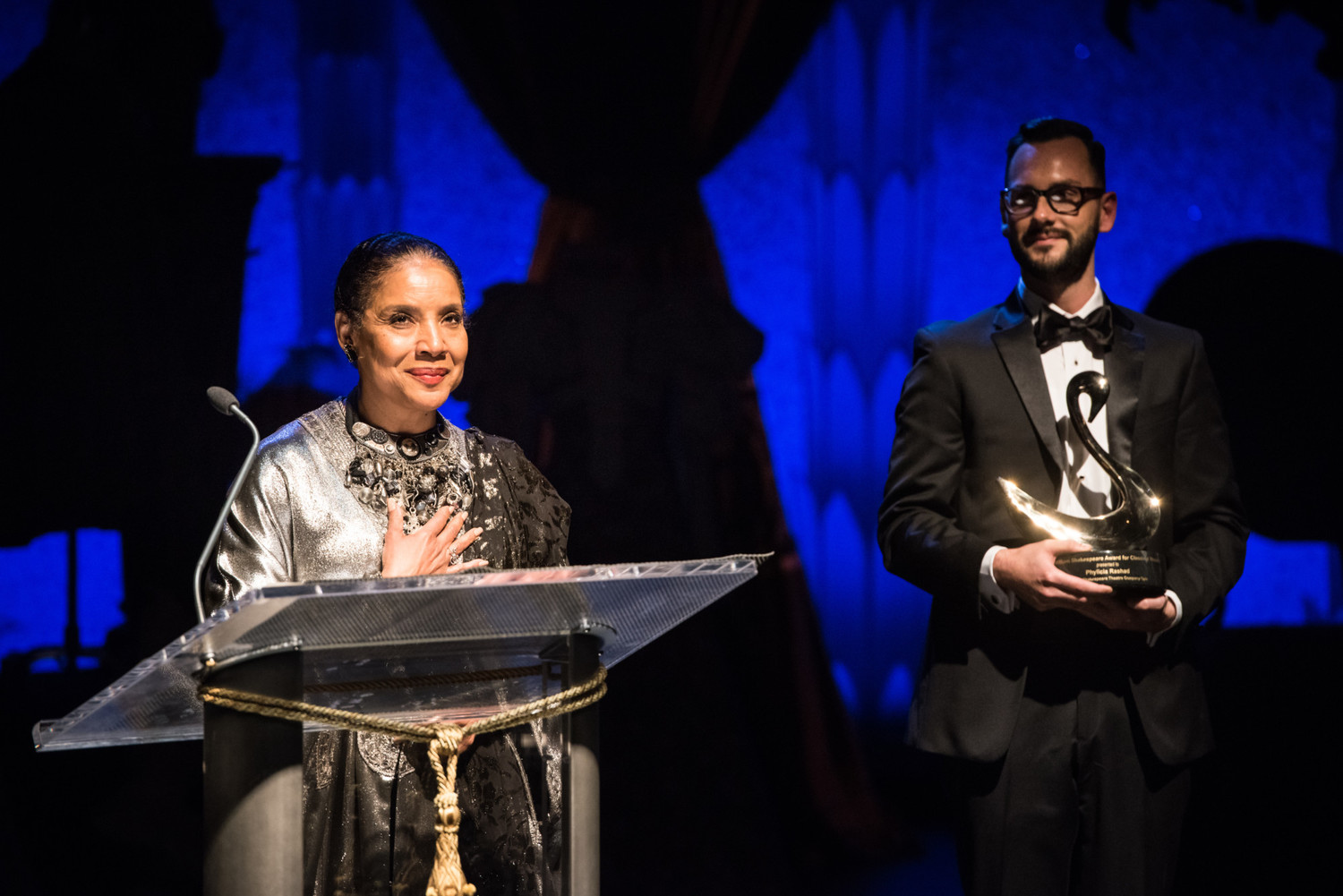 When Shakespeare Theatre Company first announced their 2018/19 season, I was hesitant. The season didn't feel grand enough to serve as a proper goodbye to Michael Kahn, who has developed this company into an international institution. Having now seen their first production, The Comedy of Errors (read my full review here) and their spectacular fall gala, I think it is safe to say my hesitation was unfounded. STC is sending their leader off with quite a spectacular farewell.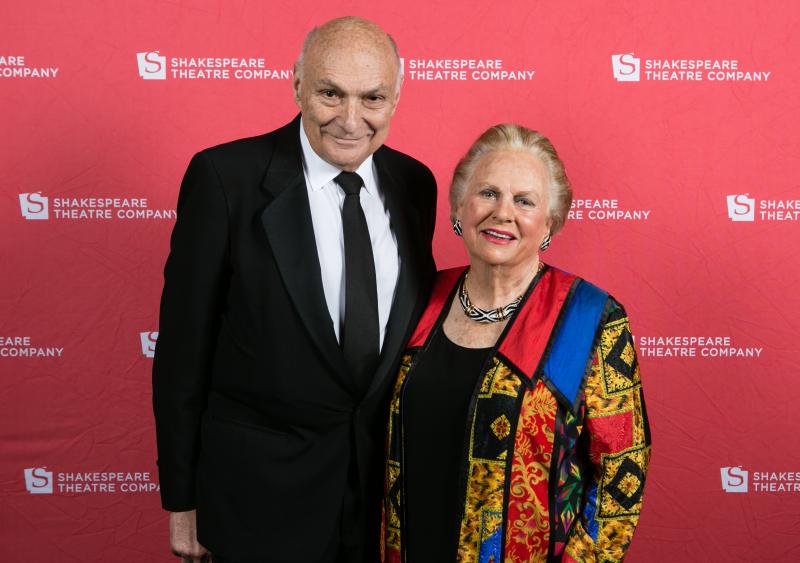 Sunday night's gala performance, which took place at the Company's Sidney Harman Hall wasn't all about Mr. Kahn. The evening was also a chance to highlight the best of STC's programming both on and off stage while honoring two extraordinary women who have shaped the arts across the US: Jacqueline Badger Mars and Phylicia Rashad.
Both women have been major influences for creative endeavors across the nation in varying ways. Ms. Mars was honored with the Sidney Harman Award for Philanthropy in the Arts, an award commending those whose generosity has made a significant impact on the performing arts in the nation's capital. As David Rubenstein remarked during the gala, however, Ms. Mars's impact has been felt far beyond the borders of DC thanks to her past philanthropic role as Chairman of the WNO Board of Trustees and current place as Chairman Emeritus.
In addition to Ms. Mars, STC's Gala bestowed the William Shakespeare Award for Classical Theatre to Phylicia Rashad. The award recognizes artists who have made a significant contribution to classical theatre. While introducing Ms. Rashad, Michael Kahn highlighted the fact that classical theatre stretches far beyond the works of Shakespeare (although the excerpt of Ms. Rashad's performance in Cymbeline at Lincoln Center was proof of her Shakespearean prowess) but American classics as well-citing Ms. Rashad's inimitable role as a keeper of August Wilson's legacy.
Additional remarks from Sabrina LeBeauf (Ms. Rashad's one-time television daughter, Sondra Huxtable) were heartfelt and moving-but no speech on Sunday could have possibly matched that which Ms. Rashad delivered herself. Among her topics, she discussed how young people were no longer encouraged to pursue their passions but instead to pursue that which will earn them money. She used her time as a powerful call to action for the audience, filled with many of DC's most influential philanthropists and tastemakers, to help change this mindset for the better in coming years. It was one of the most moving speeches in recent memory.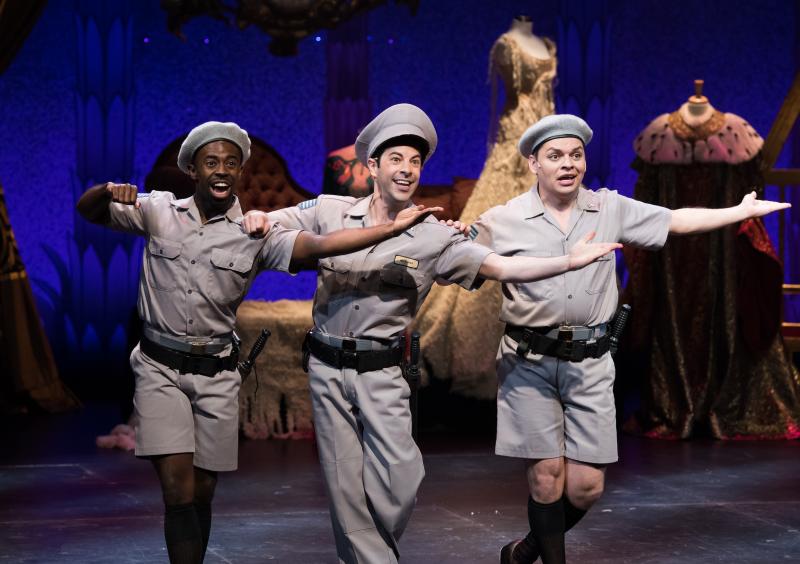 The evening was filled to the brim with impressive performances to punctuate the awards. A lively procession from the Howard University Marching Band begun the festivities, helping to kick off the evening with an explosive start. If ever a scene-stealer existed, however, it was the following performance from students of Shakespeare Theatre Company's Education programs. Approximately two dozen students filled the stage to expertly perform the prologue and first scene of Romeo and Juliet. There is nothing quite as cute as warring Capulets and Montegues being embodied by elementary schoolers. And to top it off, Washington mainstay, Craig Wallace, served as a delightful anchor to the performance.
Additional musical numbers helped round out the talent. Joshua Blue and Marlen Nahhas represented the Washington National Opera's Domingo-Cafritz Young Artist Program beautifully. The pair performed a moving rendition of "Parigi, o cara" from La Traviata (my review of that production here) with skillful accompaniment from Christopher Koelzer on piano. Shakespeare Theatre Company's production of The Comedy of Errors represented themselves well with a crowd-pleasing tap number, "Forty Hours a Week (Plus Overtime)" featuring John Cardenas, Justin G. Nelson and a spectacularly scene-stealing Matt Bauman. Step Afrika! also delivered one of the most rousing numbers of the evening with "Wade," which combined step, spirituals, and African tribal tradition.
In an evening of highlights, headliner Laura Benanti stole the show. She only performed three numbers but all of them were show-stoppers in drastically different ways. Beginning with "I Could Have Danced All Night," Ms. Benanti proved just how overdue her starring turn in My Fair Lady is (you can see information about and buy tickets to that performance here). Her second tune, Sondheim's "Children Will Listen," served as an emotionally resonant anchor to her more upbeat finale, a medley of pop ditties which included such smash hits like Beyoncé's "Single Ladies." Each song was punctuated by gut-busting commentary which underlined exactly why Ms. Benanti is the highly acclaimed luminary she is.
The Gala was such a riveting set of performances thanks in large part to the spectacular design team brought together by Craig Baldwin's deft direction. Tony Cisek's scenic coordination helped fill the Harman with spectacular costumes and set pieces that accented the lavish nature of the event. Charlie Morrison provided expert lighting design which transitioned seamlessly from performance to performance, helping the evening run surprisingly fluidly for an event with so many moving parts. Topped off with Kelly Colburn's stylish and well-timed projection designs, and there was little to find fault with during the performance.
In addition to the festivities, awards, and performances, the STC team took the time to welcome their incoming Artistic Director, Simon Godwin. Shakespeare Theatre Company may be reaching the end of an era with the departure of Michael Kahn but, if the beginning of his finale season is any indication, this will be a satisfying conclusion to a history-making tenure.
The Shakespeare Theatre Company Gala at the Harman Center for the Arts helped raise over one million dollars for STC's artistic programming and education programs. Information and tickets for their upcoming productions can be found here.
---
Sam Abney is a Washington, D.C. based arts professional. A native of Arizona, he has happily made D.C. his new home. Sam is a graduate from George Mason University with a degree in Communication and currently works for Arena Stage as a member of their Development team. He is a life-long lover of theater and is excited about sharing his passion with as many people as possible.
To stay up-to-date on reviews from Sam, click here and subscribe to alerts.
Featured BroadwayWorld Events
Check out these concerts...