BWW Review: STARCROSSED: THE TRAGEDY OF MERCUTIO AND TYBALT at Capital Fringe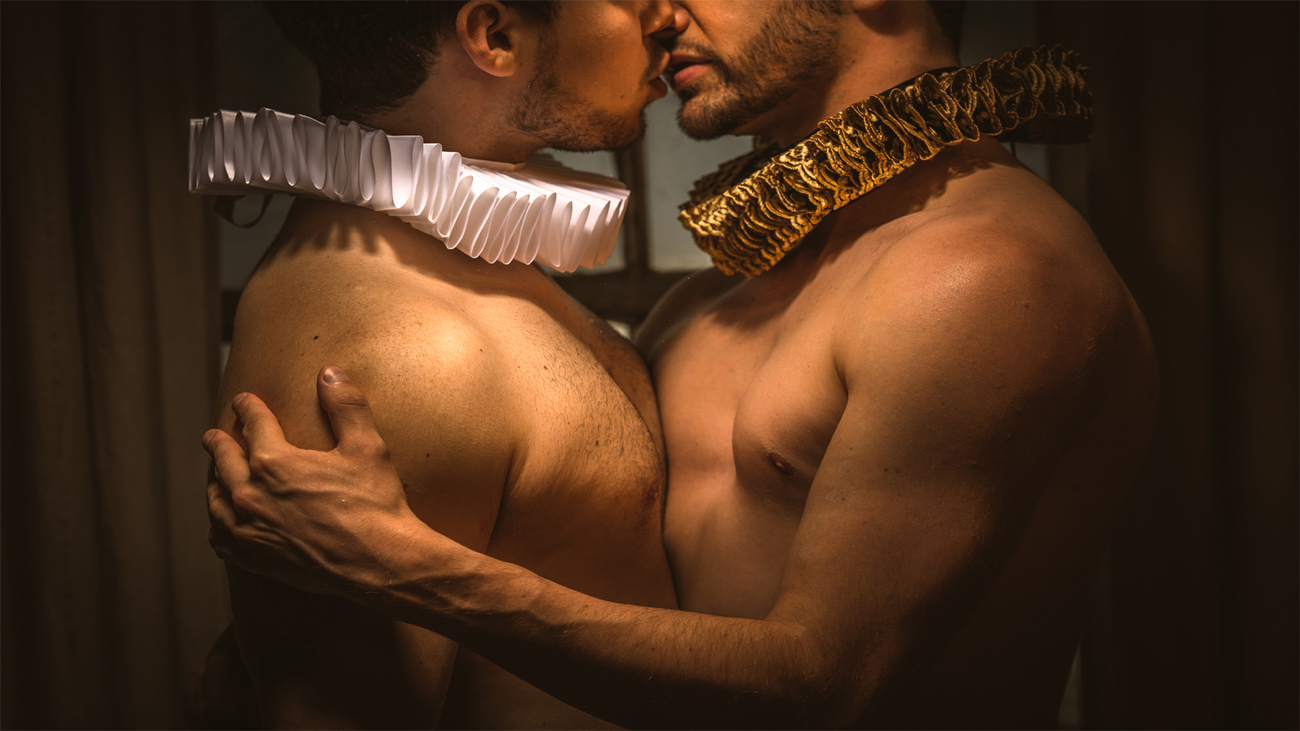 Is there a more over-done piece than Shakespeare's Romeo and Juliet? Call me unromantic, but I've never been much of a fan. Enter author Rachel Garnet. Garnet's Starcrossed: The Tragedy of Mercutio and Tybalt turns the familiar tale on its head. Taking its lead from and then expanding on Shakespeare's original, Starcrossed imagines a love affair between Mercutio, loyal to House Montague, and Tybalt, of House Capulet. We know how their families' ridiculous feud ends up for Romeo and Juliet, but what about everyone else? What stories may have been erased from the narrative and lost?
Garnet's writing is witty and moving, often simultaneously. Her original text blends seamlessly with the well-known Shakespearean lines and is beautifully delivered by all three actors. Eric Bermudez shows us a Tybalt upended by his attraction to and love of Mercutio. It calls into question his sense of self and his place within the Capulet household. In particular, he exudes eloquence at the inevitable end. Connor Delves' Mercutio is that friend we all love: sarcastic and fun, always in a whimsical mood, but with unplumbed depth and hidden personal sadness. He deftly balances between loyalties, hesitating to put his own desires first. Credited as "The Player", Jonathan Cobrda portrays a host of other characters on the periphery of the story, including Romeo, Lord Paris, Capulet, and Salvatore, a beggar with a secret. Cobrda changes character with whiplash speed, but always very effectively. Using textual references and a well-worn red garment that changes position with each quick-change, the audience always has a good grasp of just whom Cobrda is playing.
Director Michael Hernandez-Phillips keeps a tight pace, whether in the many combat scenes or in more intimate ones. (Note: due to the nature of the staging, if you arrive late or leave during the performance, you will not be allowed to enter the performance space) Matthew Cornpropost's lighting design serves well the play's quick action, as well as supporting its more emotional and raw moments.
The cast and creative team of Starcrossed deliver one of Capital Fringe's best bets this year. It is not to be missed.
Tybalt Eric Bermudez / Mercutio Connor Delves / The Player Jonathan Cobrda
Author Rachel Garnet / Producer Jacob Schott / Director Michael Hernandez-Phillips / Stage Manager and Assistant Director Andie Lerner / Lighting Designer Matthew Cornpropost
Starcrossed: The Tragedy of Mercutio and Tybalt has four remaining performances: Tuesday, 7/23, at 7:45 pm; Thursday, 7/25, at 7:45 pm; Saturday, 7/27 at 11:45 am; and Sunday, 7/28 at 4:15 pm. More information and tickets are available at CapitalFringe.org.
Related Articles View More Washington, DC

Stories

Shows