BWW Interview: Steven Carpenter of RESOLVING HEDDA at Washington Stage Guild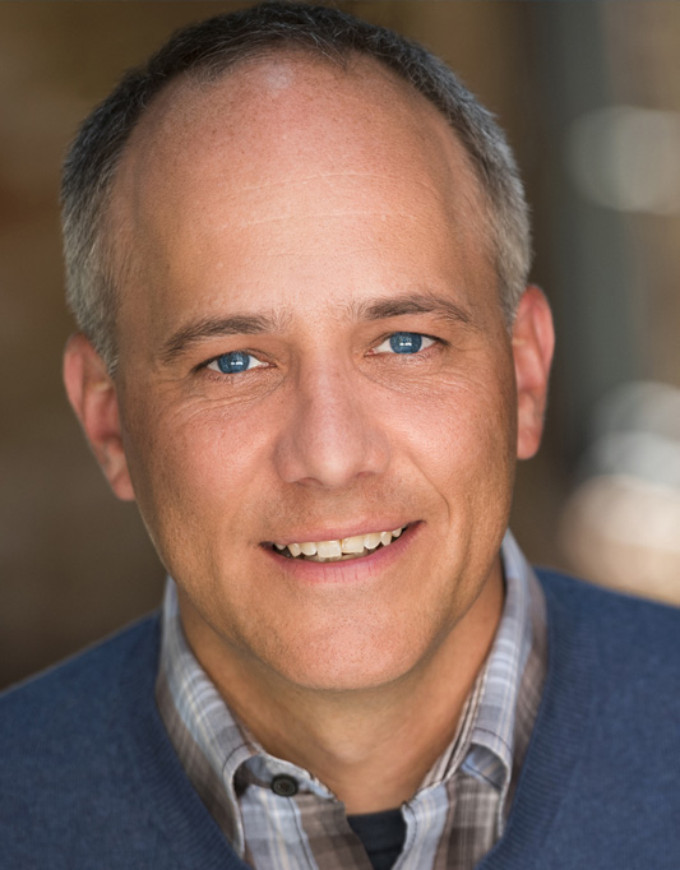 Steven Carpenter is the director of Washington Stage Guild's latest production, Resolving Hedda, a twist in the Isben classic, Hedda Gabler. Resolving Hedda is playing at the Washington Stage Guild through April 14th.
To start, can you please share a little of your background? What led you to working on this production?
I have been a professional actor and director in the Washington, DC area for over 30 years, and have worked with The Washington Stage Guild on and off during all of my time here. I was recently named Associate Artistic Director of the Guild, and as such, am a member of the play reading committee that helps to choose our seasons. We often have trouble finding a comedy that fits our theatre's mission of producing smart, literate plays that celebrate language and ideas. An associate of ours who recently got an MFA at Catholic University passed Jon's script on to us to consider and it seemed to fit the bill. I have directed more than a few of the Guild's contemporary comedies over the years, and I have an affinity for Ibsen's original, so I was chosen to direct.
We've seen an interesting revitalization of Henrik Ibsen's plays in the theater scene lately - not just the plays themselves, but these extended interpretations, like Lucas Hnath's A Doll's House, Part 2 and, of course, Resolving Hedda. What do you think makes these particular plays resonate with audiences, but also inspire these adaptations?
Ibsen's work endures because they are well-made plays, with strong characters (especially females) that are not afraid to stand up against social norms to get what they want or do what they feel is right, and I think this has spoken to audiences (especially idealistic theatre-goers) over the years. But it is the same somewhat antiquated stereotype of the well-made play, with its convenient coincidences and neatly tied-up plot points, that also make them ripe for re-investigation of their themes from a contemporary viewpoint by modern playwrights.
Have you worked on an Ibsen play before? How did that experience differ from this production?
I have never worked on a full production of an Ibsen play. I studied the play as an undergrad and did scene work from it in graduate school (playing Eilert Lovborg) and that is when my appreciation of the play began. I am also a fan of The Wild Duck and would love to find a theatre to let me direct it. And coming from a suburb of Flint, Michigan, where I also attended the local branch of the University of Michigan, I think we are ripe for a major production of An Enemy of the People.
Hedda Gabler is, of course, a tragic play, but Jon Klein's play is more comedic - how do you balance the classic production with this new perspective?
Since all of the characters but Hedda only know themselves as they exist in Ibsen's creation, I felt the need to make sure we were all familiar with the story Ibsen was telling and the characters he created. Then we made decisions about the characters that were in line with the Ibsen but pushed the characterizations to the edge. To me, farce is akin to hooking up an air pump to realism, then inflating it to almost the bursting point to accentuate the ridiculous. Situations and lines that would be deeply tragic in a drama, are exaggerated and become funny. But for me, comedy must start with and come from the realest place possible to truly hit home for an audience.
Do you think it's easier or harder to approach this take on Hedda if you're familiar with the original?
From the audience's perspective, I'm hoping and expecting that it won't matter. Yes, some situations might resonate more fully with some knowledge of the original, but the story is still here. That's one of the genius pieces of Jon's writing - he manages to tell the story of Hedda Gabler, while completely turning it on its head and hilariously spinning it 180 degrees.
Do you consider Hedda to be a feminist character? Is she in control, or is she a product of her circumstance? What choices do you think she actually has?
Well, that is the crux of the issue that Jon's play is getting at. I would respectfully submit that someone interested in that question should see the show and try to answer that for themselves!
Having considered what is essentially an alternate path for Hedda, which do you think makes the most sense, both from our modern view and for her time?
Both have value. The character was iconoclastic when first produced and for many years after. We wouldn't be where we are today, either in terms of dramaturgy or feminism, without Ibsen taking those first steps. Looking at Hedda's actions today must be done with the full weight of 100 plus years of struggle for women's rights behind them. Which I think is what Jon has tried to do in this play, albeit with a sly grin and a cheeky sense of humor.
What do you hope audiences keep in mind when they see the performance?
I hope they are so swept away by the unrelenting pace and the quick wit and smart jokes in this laugh-a-minute script that all they have on their mind is the fun their having seeing Hedda's story unfold!
What do you hope audiences take with them from this production?
While it might be tempting to think from Resolving Hedda that Jon has a bone to pick with Ibsen, I hope audiences ultimately will see that the play is a real love letter to the original play, to Ibsen and to the theater. The meta-theatrical moments in the play serve to get the audience on Hedda's side, to ask them to be willing to take this journey with her and to reconsider what it means to be witnessing a woman's journey in the #metoo era.
Resolving Hedda runs a the Washington Stage Guild through April 14th. For more information on the production, read BroadwayWorld's review of the production.
Photo Credit: C. Stanley Photography

Related Articles View More Washington, DC

Stories

Shows