Atlas Presents Arts For Young Audiences: From Beat-Boxing To The Symphony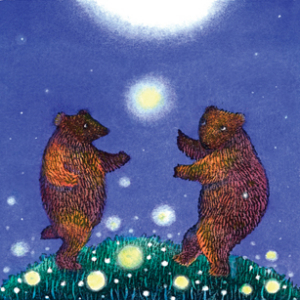 The Atlas Performing Arts Center introduces the Arts for Young Audiences program, a series of concerts and events designed for children 1-8 years old and their families.
On 9/28, Capital City Symphony presents Meet the Orchestra! Meet a section of the symphony orchestra through this engaging, educational and intimate program for young people. Join us for an instrument petting zoo to meet the musicians and see their instruments up close. Then, learn about the music they play and hear the beautiful sounds come to life. Best for ages 3-8.
From 10/11 - 10/12 Catch Culture Queen's Dance Party. Join the Culture Queen as she does "The Locomotion" on a journey through the swinging '60s. This energetic show introduces young audiences to the music of Dance Hall kings and queens like Chubby Checker, Little Richard, Little Eva, and Dee Dee Sharp. She'll teach your royal children the hottest dances of the era like "The Twist", "The Mashed Potato", "The Bird" and many more through music and storytelling. Best for ages 2-6.
From 11/15 - 11/16, Atlas Presents Baby Beats with Max and Root, two beat-boxing dads making music and songs the whole family can enjoy! Best for ages 0-8.
From 12/27 - 12/31 Arts on the Horizon presents Squeaker and Mr. Gumdrop. One snowy winter morning, Mr. Gumdrop prepares for his annual holiday party! When an unexpected and curious mouse appears, Mr. Gumdrop's routine is thrown for a loop. Can these two wildly different characters work together to get the holiday preparations done in time? This nonverbal, imaginative production captures the magic of making new friends and sharing ideas to accomplish big goals.? Best for ages 2-5.
On Saturdays throughout the season, kids can explore our interactive Creation Station, by creating arts and crafts inspired by the themes presented in the productions. Craft instructors from community partner, Makeshift, will lead each Creation Station activity.