Arena Civil Dialogues Continue at Arena Stage on May 29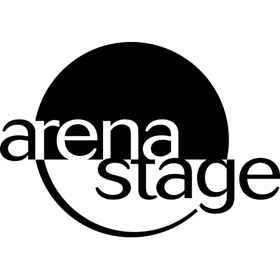 Arena Stage at the Mead Center for American Theater will host additional community conversations as a part of the Arena Civil Dialogues series. The conversations seek to provide an opportunity for members of the Washington, D.C. community to engage in civil discourse about social and political issues, and will demonstrate-with the goal-that people of diverse viewpoints can have fruitful dialogues with one another. Each Arena Civil Dialogue will feature prominent Dialogue Starters, and will be moderated by Amitai Etzioni, a University Professor at The George Washington University and author. The conversations will be dedicated to discussion among participants about topics related to current events. The next Arena Civil Dialogue will be held in the Arlene and Robert Kogod Cradle at Arena Stage at the Mead Center for American Theater from 6:30-8 p.m. on May 29, 2018.
Arena Civil Dialogues will bring together Dialogue Starters with an expertise on the evening's topic, and the conversation on May 29 will explore the future of race relations in America. The Dialogue Starters that evening will include Niambi Carter, Assistant Professor at Howard University; Clarissa Martínez de Castro, Deputy Vice President of Office of Research, Advocacy and Legislation at UnidosUS; Richard Kahlenberg, Senior Fellow at The Century Foundation; Lisa Rice, President & CEO of National Fair Housing Alliance; and Janelle Wong, Professor of American Studies at University of Maryland.
There will be a reception before the discussion, starting at 5:30 p.m. in the Grand Lobby. Due to space limitations, registration is required but there is no admission fee.
Upcoming schedule
August 12, 2018 - exploring a futuristic world containing robots
In the future, will technology take our jobs? Will robots become smart enough to cause real damage, such as starting wars? Will they outsmart humans?
September 16, 2018 - exploring the opposing views about deplorables
Do some Americans identify as deplorables? Have there been more outbreaks of civil disobedience since President Trump's inauguration? How can we bring equality back into the spotlight?
October 14, 2018 - exploring our well-being in a digital world
In a digital age, does constant technology connection effect our well-being? How can we use technology to improve our well-being? Can we live in a world with no cyberbullying or online hate speech?
November 11, 2018 - exploring what makes a great America
How can we increase the well-being of the country? Is there a way to champion our rights and democracy? How can work together to fight social injustice?
Dialogue Starters for each event will be announced at a later date.
For more information and to register for future Arena Civil Dialogues, visit: tickets.arenastage.org/single/psDetail.aspx?psn=27816
May 29 Dialogue Starter Biographies
Amitai Etzioni (moderator), University Professor and Professor of International Relations at The George Washington University. He served as a Senior Advisor at the Carter White House; taught at Columbia University, Harvard University, and University of California at Berkeley; and served as president of the American Sociological Association (ASA). A study by Richard Posner ranked him among the top 100 American intellectuals. Etzioni is the author of many books, including The Limits of Privacy(1999) and Privacy in a Cyber Age (2015). His most recent book, Happiness is the Wrong Metric: A Liberal Communitarian Response to Populism, was published by Springer in January 2018.
Dr. Niambi M. Carter is a proud member of the Department of Political Science at Howard University. She earned her Ph.D. in Political Science from Duke University (2007) working primarily in the area of American Politics with a specific focus on Race and Ethnic Politics. She is the recipient of a number of fellowships and awards from organizations such as the Ford Foundation, the Consortium for Faculty Diversity and the Western Political Science Association. Her book manuscript focuses on African American public opinion on immigration. Her most recent, co-authored work entitled Policy Symmetry and Cross-Racial Linked Fate in the Early Years of the Obama Presidency, appears in the most recent issue of Politics, Groups, and Identities. Prof. Carter is also actively involved in other work that examines lynching and race in American politics, "back to Africa" movements and African American immigration at the turn of the 20th Century, and the political ideology of African American Republicans. Her work has appeared in a host of publications, such as the Journal of Politics; Political Psychology; the Journal of Women, Politics, and Policy; the DuBois Review; Politics and Gender; and the Journal of African American Studies.
Richard D. Kahlenberg is a senior fellow at The Century Foundation with expertise in education, civil rights and equal opportunity. Kahlenberg has been called "the intellectual father of the economic integration movement" in K-12 schooling and "arguably the nation's chief proponent of class-based affirmative action in higher education admissions." He is the author or editor of 16 books, including Tough Liberal: Albert Shanker and the Battles Over Schools, Unions, Race and Democracy (Columbia University Press, 2007); and The Remedy: Class, Race, and Affirmative Action (Basic Books, 1996). Previously, Kahlenberg was a Fellow at the Center for National Policy, a visiting associate professor of constitutional law at George Washington University and a legislative assistant to Senator Charles S. Robb (D-VA). He is a graduate of Harvard College and Harvard Law School.
Clarissa Martínez De Castro is the Deputy Vice President of the Office of Research, Advocacy and Legislation for UnidosUS (formerly known as the National Council of La Raza), which is the largest Latino nonprofit advocacy organization in the country. She has discussed race relations and Hispanic-American issues in forums in the past. A frequent commentator on the Latino electorate and immigration issues on television, radio and print media, she received her undergraduate degree from Occidental College and her master's degree from Harvard University. In 2007, Clarissa served as manager of the Coalition for Comprehensive Immigration Reform, a multi-sector network of national, state, and local organizations committed to advancing policy solutions on immigration. She also served as Public Policy Coordinator for the Southwest Voter Research Institute, Assistant Director of the California-Mexico Project at the University of Southern California, Organizer for the Ladies' Garment Workers Union and Union Representative for the Hotel Employees and Restaurant Employees Union (HERE) Local 11. She currently serves as an Advisory Board member of the U.S. Vote Foundation and is a member of the inaugural class of the Presidential Leadership Scholars program.
Lisa Rice, in her capacity as Executive Vice President with the National Fair Housing Alliance, oversees the resource development, public policy, communication and enforcement divisions of the agency. She is responsible for helping to achieve the organization's goal of addressing the crisis of segregation in America and the ultimate objective of achieving equal housing opportunities for all Americans. Lisa joined NFHA after serving as CEO of the Toledo Fair Housing Center and the Northwest Ohio Development Agency (NODA). While serving at the organizations, Lisa developed and implemented the state of Ohio's first anti-predatory lending remediation program. Throughout her career, she has worked to pass legislation and promote policies that expand access to quality credit and equal housing opportunities. Ms. Rice has served on the state of Ohio's Housing Trust Fund Advisory Board and the Federal Reserve Board's Consumer Advisory Council, and is a current member of the JPMorgan Chase Consumer Advisory Council, the Mortgage Bankers Association's Consumer Advisory Council and the America's Homeowner Alliance Advisory Board.
Janelle Wong received her Ph.D. from the Department of Political Science at Yale University. She is Professor of American Studies at the University of Maryland. Wong is author of Democracy's Promise: Immigrants and American Civic Institutions (2006, University of Michigan Press) and co-author of two books on Asian American politics. The most recent is Asian American Political Participation: Emerging Constituents and their Political Identities (2011, Russell Sage Foundation), based on the first nationally representative survey of Asian Americans' political attitudes and behavior. Wong's research is on race, immigration and political mobilization. Her latest book is Immigrants, Evangelicals, and Politics in an Era of Demographic Change, published in May 2018 by the Russell Sage Foundation Press. The study is based on qualitative interviews, participant observation in Los Angeles and Houston, and analysis of survey data. As a scholar and teacher, Wong has worked closely with social service, labor, civil rights and media organizations that serve the Asian American population.
Arena Stage at the Mead Center for American Theater, under the leadership of Artistic Director Molly Smith and Executive Director Edgar Dobie, is a national center dedicated to American voices and artists. Arena Stage produces plays of all that is passionate, profound, deep and dangerous in the American spirit, and presents diverse and ground-breaking work from some of the best artists around the country. Arena Stage is committed to commissioning and developing new plays and impacts the lives of over 10,000 students annually through its work in community engagement. Now in its seventh decade, Arena Stage serves a diverse annual audience of more than 300,000. arenastage.org