Sea Change Theatre Presents Revival of FINE AND DANDY at Kings Head Theatre, Islington this August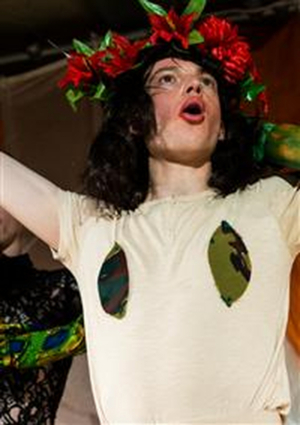 Veteran queer writer and performer, Sue Frumin and Sea Change Theatre bring her acclaimed show back to the King's Head Theatre where it premiered in 1999 and subsequently in 2018 by the Arcola Queer Collective (directed by Jonathan Richardson) to rapturous applause.
Ernest Faigele Fine a wandering Jew at the turn of the century, moves across continents from the Pale of Settlement through to Manchester, Blackpool, The Music Hall and The Battlefields of Northern France. In Blackpool Ernest meets the enigmatic Dandy, but alas, their love is thwarted by the evil snake charmer, Lulu Labelle. They are re-united several years later at "The Liberty Fair" in California in a terrifying finale which includes, The Garden of Eden, a Two-spirit Shaman, an infuriated snake charmer and a pair of boots. An epic tale of trickery, treachery, love, redemption and overcoming disasters.
Directed by Lil Warren (Soho Theatre, Hackney Empire) 'Fine and Dandy' brings together new and returning cast members representing some of the best talent in Queer performance in London today.
Photo Coverage: Ali Wright
More Hot Stories For You