Photo Flash: First look at BRASSED OFF at Wolverhampton Grand Theatre
Wolverhampton Grand Theatre presents BRASSED OFF. The play marks the venue's return to producing theatre in-house for the first time in almost 40 years, it is now open and runs until Saturday 2 September 2017. BroadwayWorld has a first look at the cast in action below!
The cast includes professional actors of 6 principals, 4 principal actors from the local community, 6 local children, an ensemble of 18 local actors and 32 band members.
Jeffrey Holland plays ex-miner and veteran conductor of Grimley Colliery Band, Danny and the cast includes Christopher Connel (Phil), Miriam Grace Edwards (Sandra), Ash Matthews (Shane), Clara Darcy (Gloria) and Eddy Massarella (Andy). They are joined by local actors TIM JOnes (Harry), Greg Yates (Jim), Susie Wilcox (Vera) and Donna Heaslip (Rita).
The actors sharing the young role of Craig are Henry Hart, Samuel Allen Cooper and Alexander Hogg. Lydia Hart, Mollie Cotterill and Catherine Richmond-Maud are sharing the role of Melody.
Jane Crawshaw and Úna McNulty cover the roles of Gloria and Vera.
The ensemble are James Chaplain, Beth Cowley, Joy Louise Davis, Samuel Hancox, William Bradley Homer, Rose Lister, Marlene Manley, Rachel Louise Martin, Liesl McNally, Stephanie Dawn Meek, Graham Moffitt, Ashleigh Richardson, Jill Simkin, Peter Thomas and Elizabeth White.
The band features players from the City Of Wolverhampton Brass Band and are James Hever, Matt Kidson, Fabrizio Reynolds, Lynda Morris, Helen Crate, Dirk Reynolds, Harry Gray, Paul Fellows, Andy Draycott, Derek Smallman, Rachael Dickens, George Draycott, Dawn Taylor, Sarah Mason, Ros Aulton, Mark Timms, Stephen Payne, Gill Williams, John Mason, Caroline Avery, Alex Walker, Lorna Capewell, Carol Fell, Jim Bennett, Rob Kendrick, Nathan Owers, Simon Williams, Adam Hawkins, Jeni Galbraith, Thomas Luxton and Rob Harper.
BRASSED OFF is written by Paul Allen, adapted from the screenplay by Mark Herman. It's 1994; and Danny's lifelong ambition to lead Grimley Colliery Band to the National Brass Band Competition at the Royal Albert Hall looks like it might finally happen. But as Grimley pit faces closure, the future looks bleak as the town is thrown into conflict. Flugelhorn player Gloria arrives in town bringing with her a renewed sense of hope and a touch of romance, but no-one knows who she's really playing for...
BRASSED OFF is produced by Wolverhampton Grand Theatre. It is directed by Gareth Tudor Price, formerly Artistic Director of Hull Truck Theatre. Set and costume design is by John Brooking. Lighting design for the production is by Anthony Aston.
BRASSED OFF was first performed at the Crucible Theatre, Sheffield on 17th March 1998.
Tickets for BRASSED OFF until Saturday 2 September 2017 can be purchased in person at the Box Office, by calling 01902 42 92 12 or online at grandtheatre.co.uk.
Photo Credit: Graeme Braidwood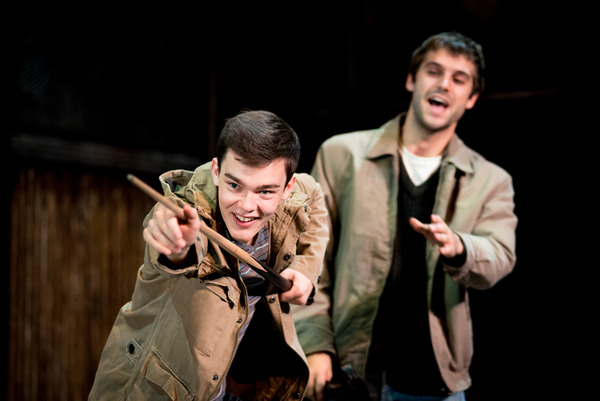 Ash Matthews (Shane) and Eddy Massarella (Andy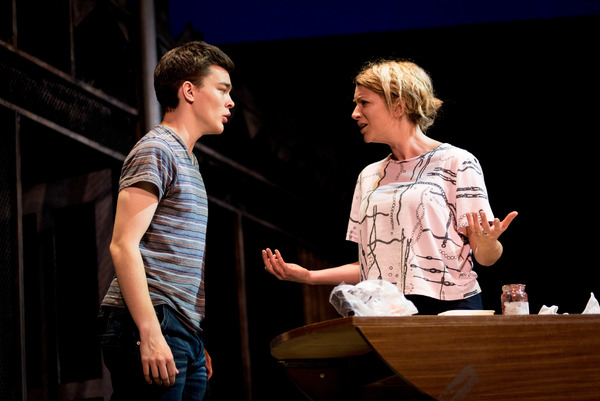 Ash Matthews (Shane) and Miriam Grace Edwards (Sandra)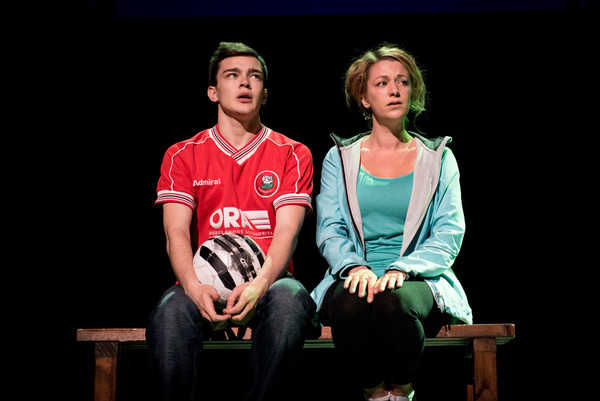 Ash Matthews (Shane) and Miriam Grace Edwards (Sandra)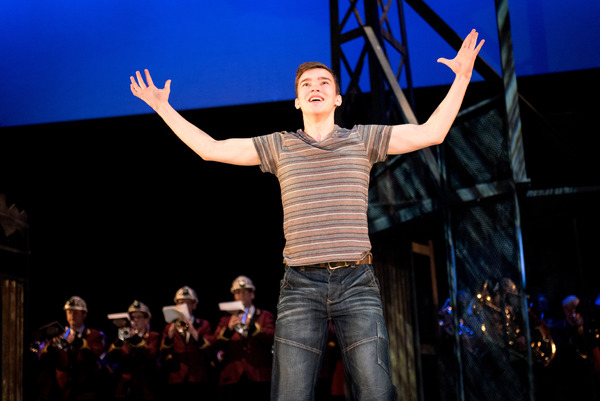 Ash Matthews (Shane)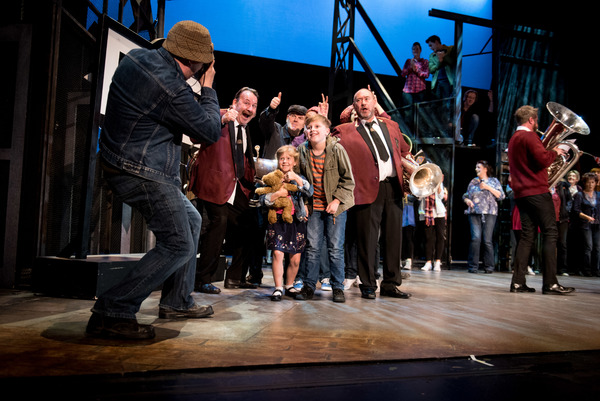 The cast of BRASSED OFF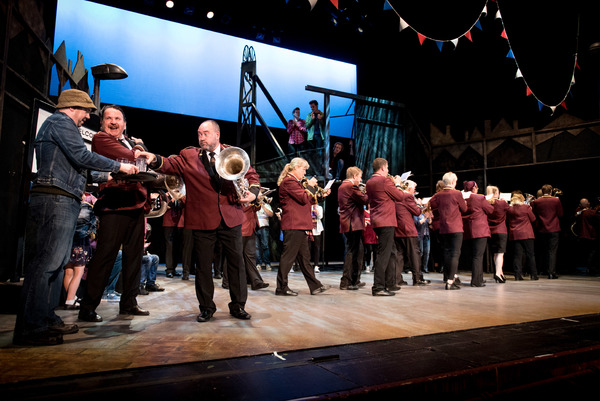 The cast of BRASSED OFF

Christopher Connel (Phil) and Miriam Grace Edwards (Sandra)

(Gloria) and Eddy Massarella (Andy)

(Gloria)

(Gloria)

Donna Heaslip (Rita) and Susie Wilcox (Vera)

Eddy Massarella (Andy) and (Gloria)

Eddy Massarella (Andy), Greg Yates (Jim) and TIM JOnes (Harry)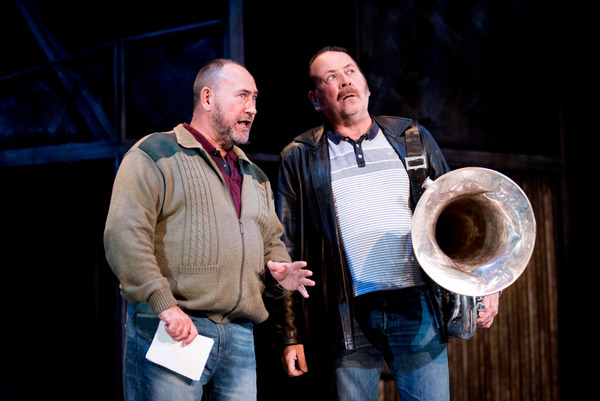 Greg Yates (Jim) and TIM JOnes (Harry)

Greg Yates (Jim), Donna Heaslip (Rita), Susie Wilcox (Vera), TIM JOnes (Harry)

Jeffrey Holland (Danny) and Ash Matthews (Shane)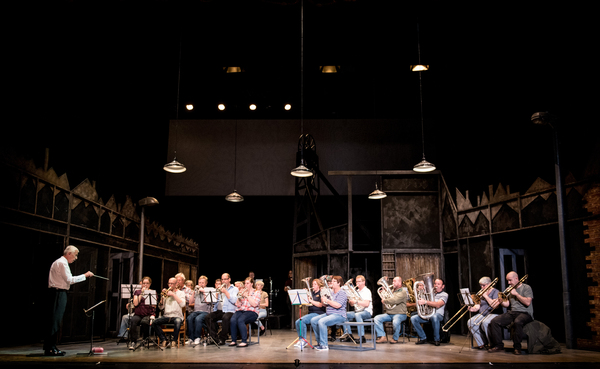 Jeffrey Holland (Danny) and Band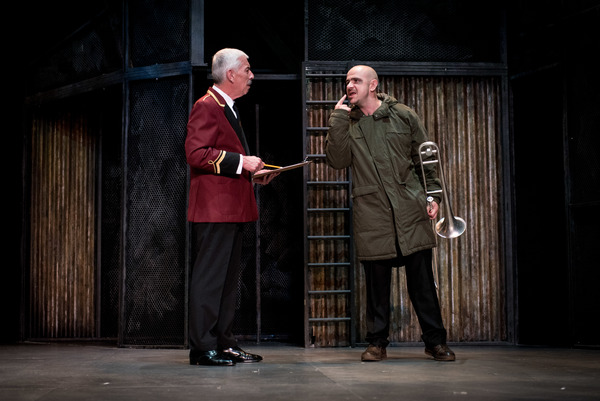 Jeffrey Holland (Danny) and Christopher Connel (Phil)

Jeffrey Holland (Danny) and Jill Simkin (Nurse)

Jeffrey Holland (Danny)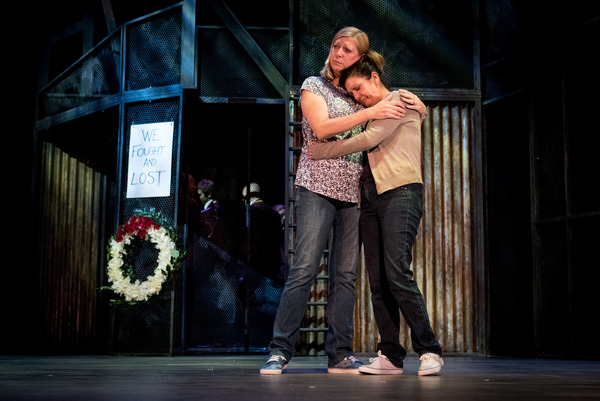 Susie Wilcox (Vera) and Donna Heaslip (Rita)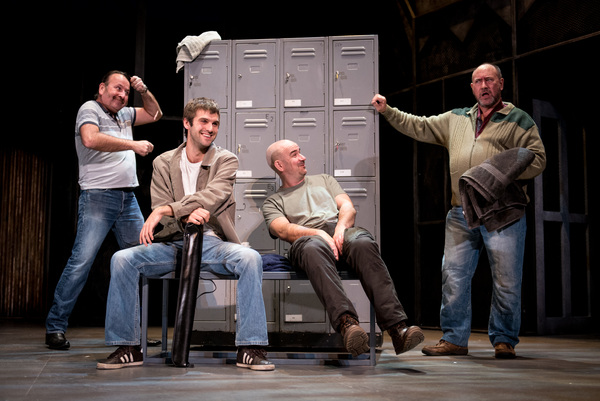 TIM JOnes (Harry), Eddy Massarella (Andy), Christopher Connel (Phil), Greg Yates (Jim)
Related Articles View More UK Regional

Stories

Shows
More Hot Stories For You