CLOSER Announced As Hope Street Theatre's First In-house Production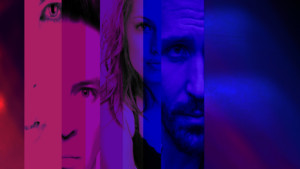 The Hope Street Theatre have announced their first professional in-house production will be a revival of Patrick Marber's award-winning play Closer.
Dan Rescues Alice
Anna photographs Dan.
Larry meets Anna online.
Alice rescues Larry.
Set in London during the 90's, Closer explores the shifts in relationships as four lives intertwine over the course of four years. Patrick Marber's stinging look at modern love and betrayal makes us ask questions as it explores the complicated themes of love, lust and loyalty.
Performing in the first In-House production will be Amber Blease as Alice, Sam Donovan as Dan, Ariana Fravel as Anna and Jake Norton as Larry. Chief Executive of The Hope Street Theatre Nick Rogers is delighted with the announcement of their first in-house production so soon after the theatre's official launch in September this year.
"I am delighted that the theatre is going from strength to strength and that we are able to produce our first production so soon after officially opening our doors. Closer is a powerful play with a strong message to share and we couldn't think of a more fitting play to harbour in this new and exciting chapter for The Hope Street Theatre."
Nestled in the midst of Liverpool's cultural quarter near to the Metropolitan Cathedral and opposite the iconic Everyman Theatre, The Hope Street Theatre is dedicated to supporting the best in local and professional theatre bringing excellent facilities into the very heart of the grade 2 listed Masonic Hall.
Closer will be Directed by Adam McCoy, designed by Anna Souter with Lighting Design by Rachael Smart, Sound Design by Michael Evans and AV Design by Phil Glenny.
Closer is produced by Nick Rogers for Hope Street Theatre in association with Lindsay Inglesby and Kay Nicholson.
Tickets cost just £10 (£8) concessions and the Weds (14 Nov) performance tickets can be booked for free as part of our Pay What You Decide initiative. 
Book online at www.hopestreettheatre.com