Cem Tuncer Quintet Will Perform in Turkey This Month
The performance is on 22 September.
Modern caz sahnesinin yetenekli isimleri Cem Tuncer Quintet ile 22 Eylül akşamı Zorlu PSM'nin caz kulübü touché'de bir araya geliyor!
Cem Tuncer Quintet, beste ve aranjmanları Cem Tuncer'e ait olan orijinal müzikler çalıyor. Modern caz sahnesinin gözde isimlerini bir araya getiren grup, uzun yıllardır beraber çalmanın verdiği keyifle beste ve aranjmanlarını dinleyiciyle buluşturuyor.
Cem Tuncer (gitar)
Barış Doğukan Yazıcı (trompet)
Engin Recepoğulları (tenor saksafon)
Alper Yılmaz (bas)
Ediz Hafızoğlu (davul)
More Hot Stories For You
FIDDLER ON THE ROOF Comes to Zorlu PSM This Weekend

November 11, 2022

Fiddler on the Roof, one of the world's most popular musicals, will be at Zorlu PSM for the last time on the evening of November 12, in collaboration with Talimhane Theater!
---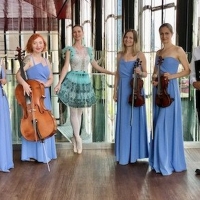 BabyConcerts: Seasons - Autumn Comes to Sky Lounge Next Week

November 7, 2022

Are you ready to meet at Zorlu PSM in the new season with new content for children in the "BabyConcerts for Kids" series? The concert series that will take place at Zorlu PSM with the concept of seasons throughout the season starts with "Autumn"!
---
26th Istanbul Theatre Festival is Now Underway

October 31, 2022

The 26th Istanbul Theatre Festival is now underway! Marking a milestone in the festival's history, this year's programme is curated by the veteran Turkish director, Işıl Kasapoğlu.
---
Digilogue Summit Comes to Zorlu PSM This Weekend

October 20, 2022

Digilogue platform embodying the concepts of innovation, technology and design in Zorlu Holding's DNA and Zorlu Performing Arts Center's innovative approach to digital art; Digilogue Summit, which it organizes every year to create interaction, discovery and awareness on the axis of "digital transformation"; Zorlu PSM is performing it for the fifth time.
---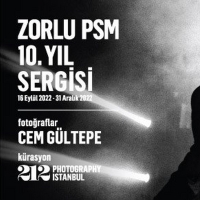 Zorlu PSM 10th Anniversary Exhibition Is On Now

October 10, 2022

Zorlu PSM, which has reached millions of art lovers with thousands of events since its opening and changed the world of culture and art audiences with the concerts, musicals and theater plays it hosts, is entering its 10th season, opening a window to its own past with a retrospective exhibition.
---