BWW REVIEW: Dark, Twisted And Bloodily Funny, THE LIEUTENANT OF INISHMORE Challenges Our Views Of Terrorist And Freedom Fighters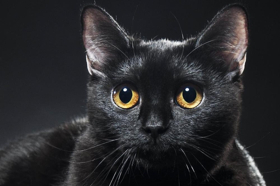 Thursday 26th April 2018, 7:30pm, New Theatre
New Theatre's latest offering is the absurdly hilarious, if not entirely for the faint hearted, THE LIEUTENANT OF INISHMORE. Martin McDonagh's black comedy horror play, first presented by the Royal Shakespeare Company in 2001, shares a fictional twisted tale of one of the Irish National Liberation Army's (INLA) Lieutenants (possibly self proclaimed) that raises the question of the real motivators for violence done in the name of freedom and beliefs.
In an age where the threat of terrorist activity is more widespread, THE LIEUTENANT OF INISHMORE's revisiting of Ireland's bloody past provides an interesting ponderance on who these fighters really are. The premise of the work is that even though Mad Padraic (Lloyd Allison-Young) is even too extreme for the INLA, already a splinter group off the IRA, his blood lust and absurd rationalisation for his behaviour is kicked into overdrive when his beloved childhood friend, a cat, is killed. Distracted from torturing a drug dealer, James (Michael Becker), Padraic returns to his familial home on the remote island of Inishmore to find his father Donny (James McCrudden) and the local long haired soft touch Davey (Patrick Holman) have tried to pull a fast one on him in the attempt to avoid his well known violent temper. Whilst Donny and Davey flip between pleading for their lives and insulting the insane killer, there are others that want a Padraic, from his former 'friends', Christy (Steve Corner), Joey (Nicholas Sinclair) and Brendan (Angus Evans), to Davey's boyish little sister Mairead (Alice Birbara) who has idolised the madman for years.
Director and Costume Designer Deborah Mulhall has gathered a strong cast and developed a highly amusing theatrical experience that isn't afraid to wander into squeamish territory that is met with gasps of horror and disbelief. Tom Bannerman has developed an intriguing industrial space that serves as Donny's home in Inishmore, Padraic's warehouse lair in Belfast and other incidental location. With a minimal amount of props to make up a modest home, the stage is relatively clear for the blood bath that will inevitably ensue, as reinforced by the box office volunteer's advise that the 'reserved' seats are in the blood splatter zone. Lighting designer Priyanka Martin helps transform the space into the various locations with dark moody lighting for James' torture, dappled light for Christy, Brendan and Joey's campsite, bright lighting for scenes within Donny's home and flashes of red with every kill shot.
Performances are solid all around even if the accents may be a little questionable to those more familiar with the dialects, but they are generally convincing enough. Birbara, as the want-to-be extremist sings the old IRA ballad, Dominic Behan's The Patriot Game, as a recurring refrain with a sweetness belying the trigger-happy teen's fascination with shooting things and desire to follow Padraic off to fight. She presents the sycophantic girl with a flightiness and enthusiasm familiar to anyone who has watched teens get engrossed in something even if they don't fully understand it whilst still having an inner strength that gives her the courage to remind people that she's a sharp shot. Holman ensures that Davey presents the gentle voice in amongst the violence and bloodshed whilst still being a cocky teen who doesn't always know when to shut up. The rest of the characters are all damaged and display it in different ways. McCrudden captures the father's crotchety temper along with a fear of the son he can't control whilst providing an insight into where some of Padraic's rage has come from. Allison-Young ensures that Padraic is suitably intimidating whilst presenting the duality that sees the contrast between the rage and the compassion to his dead cat whilst also exhibiting some impressive physicality.
Corner gives Christy an imposing presence and ensures that his position over Joey and Brendan is clear. Evans ensures that Brendan is seen as somewhat of yes-man, willing to go along with Christy's plot regardless of the inhumanity of killing defenceless beings. Sinclair presents Joey as a more sensitive follower, delivering the voice of reason amongst the chaos, even if it does fall on deaf ears. Becker, as the drug dealer given a reprieve from a nipple amputation, is suitably simpering as he pleads for his life whilst also presenting Padraic's latest target as somewhat bold for trying to justify his way out of his dealings.
This play is hilarious, even if the replacement cat does threaten to steal the show, and is well worth seeing. Whilst the younger generation may not be familiar with the terror the IRA unleashed on the UK, the story, which reflects part of the internal tensions and feuds that weakened the INLA, is easy to pick up and the absurdity of the cycle of revenge killing, an eye for an eye or maybe more, is clear. From this expression, THE LIEUTENANT OF INISHMORE also asks the question of the culture that lives within current gang culture and politically motivated rage with reminders to avoid turning killers into martyrs and remembering that they may just be madmen not role models.
24 April - 26 May 2018