Photo Flash: New Line Theatre Presents LA CAGE AUX FOLLES
What happens when the son of a middle-aged gay couple brings home the daughter of an arch-conservative politician -- and her parents -- for dinner?

Come join New Line Theatre on the French Riviera for a night of love, laughs, illusions and truths, and the triumph of family over bullies and bigots.

In March 2019, New Line brings you Jerry Herman and Harvey Fierstein's deliciously subversive comedy about real family values in a world that doesn't always value families. In its original 1983 production, the show was a safely old-fashioned musical comedy. But in its 2008 London revival and 2010 Broadway revival, the show was transformed from a lightweight comedy into a more serious story with a lot of laughs. Without rewriting it, LA CAGE AUX FOLLES has become a 21st-century musical -- and a New Line show!

Based on the 1973 French play and its 1978 film adaptation, LA CAGE AUX FOLLES (that's French for "The Cage of Madwomen") tells the story of a middle-aged show business couple, grappling with aging, fidelity, kids, and holding on to their dignity when the world around them would rather strip it away. At the center is Georges, a St. Tropez nightclub owner, and his husband Albin, who is also the club's erratic headliner Zaza. When Georges' son gets engaged to the daughter of a right-wing politician, we see the politics and culture wars of 2019, at their most ridiculous and most fevered, onstage right in front of us.

The original 1983 Broadway production ran four years and 1,761 performances. The show received nine Tony nominations and won six, including Best Musical, Best Score and Best Book -- beating out Sondheim's Sunday in the Park with George. It's been revived on Broadway and in London multiple times.

New Line's intimate production features Zachary Allen Farmer (Albin/Zaza), Robert Doyle (Georges), Kevin Corpuz (Jean-Michel), Tielere Cheatem (Jacob), Zora Vredeveld (Anne), Kent Coffel (M. Dindon), Mara Bollini (Mme. Dindon), Lindsey Jones (Jacqueline), Joel Hackbarth (Francis), and as the notorious Cagelles - Jake Blonstein, Dominic Dowdy-Windsor, Evan Fornachon, Tim Kaniecki, Clayton Humburg, and Ian McCreary. The intimate New Line production will be directed by Scott Miller and Mike Dowdy-Windsor, with music direction by Nicolas Valdez, choreography by Michelle Sauer and Sara Rae Womack, scenic and lighting design by Rob Lippert, costume design by Sarah Porter, and sound design by Ryan Day.
Photo Credit: Jill Ritter Lindberg.


Zachary Allen Farmer as Albin / Zaza

Zachary Allen Farmer (Albin/Zaza) and Robert Doyle (Georges)

Zachary Allen Farmer (Albin/Zaza) and Robert Doyle (Georges)

Dominic Dowdy-Windsor (Chantal), Tim Kaniecki (Bitelle), Evan Fornachon (Hanna), Ian McCreary (Mercedes), Jake Blonstein (Angelique), and Clayton Humburg (Phaedra

Zachary Allen Farmer (Albin/Zaza) and Lindsey Jones (Jacqueline)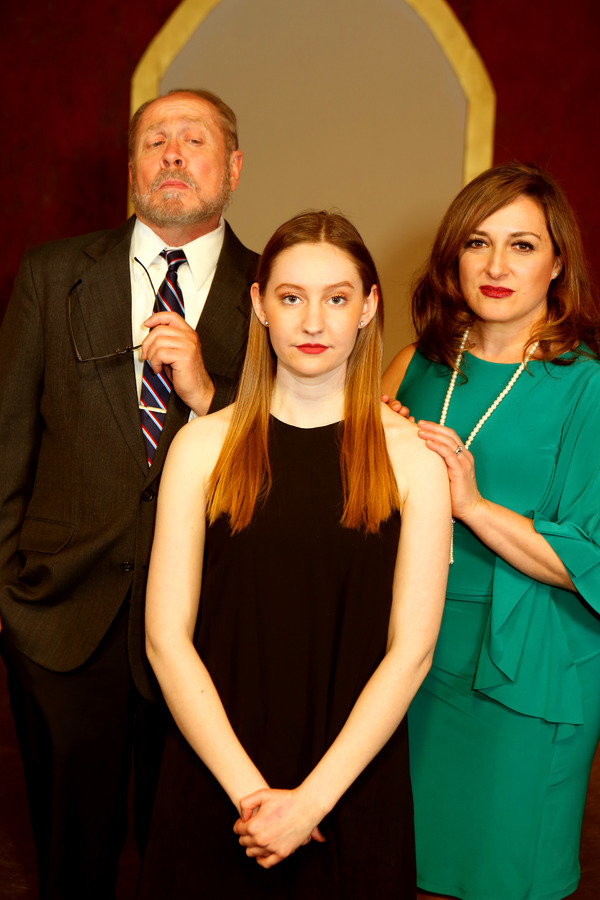 Kent Coffel (M. Dindon), Zora Vredeveld (Anne, in front), and Mara Bollini (Mme. Dindon

Zachary Allen Farmer (Albin/Zaza), Kevin Corpuz (Jean-Michel, in front), Tielere Cheatem (Jacob, in back), and Robert Doyle (Georges)

The cast of New Line Theatre's LA CAGE AUX FOLLES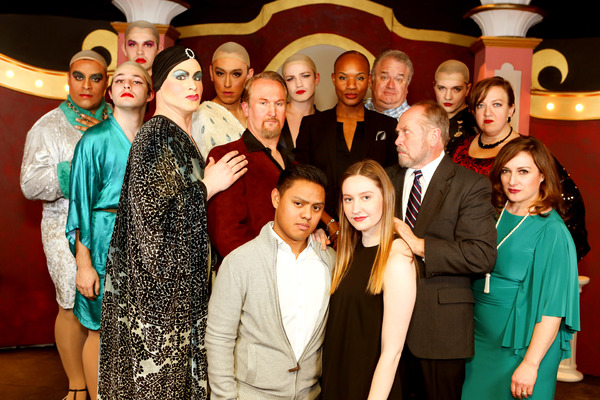 The cast of New Line Theatre's LA CAGE AUX FOLLES
More Hot Stories For You