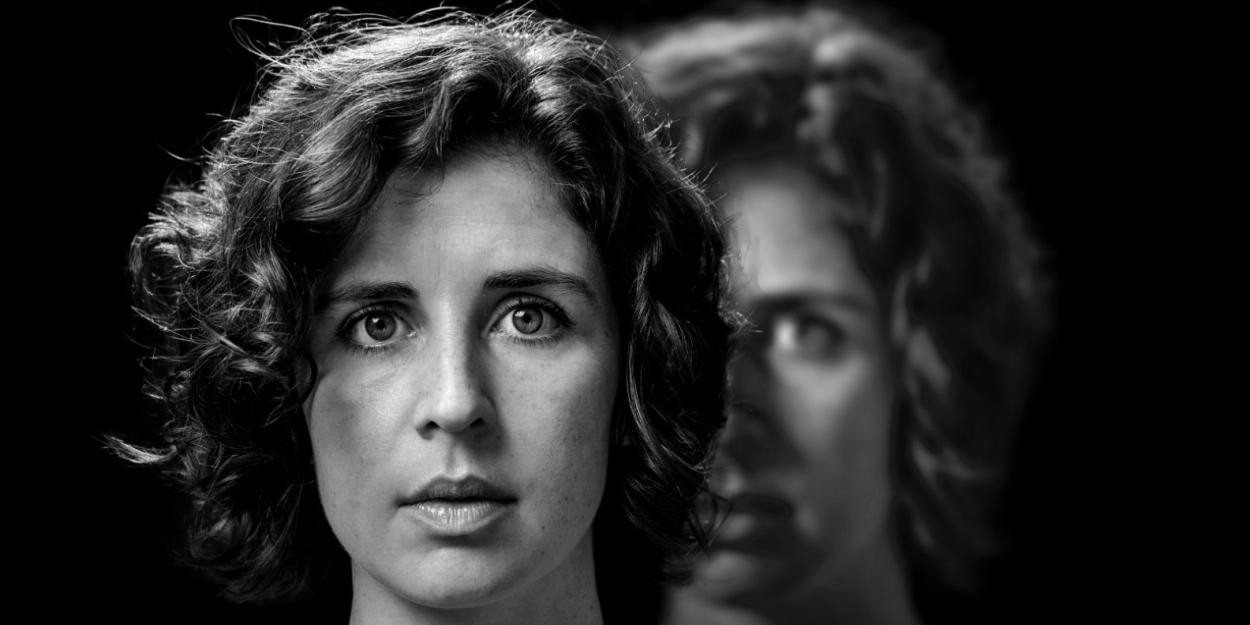 Interview: Louis Viljoen and Emma Kotze return to the Cape Town stage with THE GRASS WIDOW
Louis Viljoen's new play, THE GRASS WIDOW, premieres at the Baxter's Masambe Theatre from 31 January to 11 February 2023.
It's a brand-new year, and Cape Town's theatre scene (and weather) is warming up. Looking at the line-up, it's impressive to see the variety of productions offered. If your viewing palate thirsts for something darkly comedic, Louis Viljoen's latest production, THE GRASS WIDOW, promises to quench that desire. Louis and his leading lady, Emma Kotze, sat down with us to give an exciting glimpse of their new show.
BWW: Louis, THE GRASS WIDOW is not your first production as both writer and director. What do you find most challenging about wearing both hats? And how does this compliment the synergy of your creative process?
Louis: I enjoy directing because I love working with actors and seeing how they interpret the play and how they change what I had in mind when writing the script. I've directed most of my own scripts, which seems to be taboo in certain theatrical circles, but I think that might be something taught in drama school. I never understood the practicality of purposefully separating the two disciplines. Besides, in the independent theatre world it makes financial sense to keep the team as small and focused as possible.
BWW: This is also not your first time working with Emma and your designer, Kieran McGregor. How do you identify the folks who are your frequent creative collaborators?
Louis: Emma and I have been wanting to work together again for quite some time, but because of the pandemic and my inability to come up with a decent idea, it took us longer than expected. Emma is not only one of my favourite people, but one of my favourite actors as well. She's fearless and shows no hesitation throwing herself into something that's challenging or even upsetting. It helps that she doesn't seem to mind the mountain of words I give her each time. Regarding Kieran, we've worked on some of the same productions, but never on a one-on-one basis, and I've been wanting to collaborate with him on a play for years. He's focused and daring and understands the limitations of independent theatre, but still manages to bring a level of professionalism and craftsmanship that's so often lacking in the industry.
BWW: THE GRASS WIDOW is your first production to grace the theatre scene in two years. Given the impact of the pandemic and the current cultural climate, how has the theatre landscape changed between your last production and your latest?
Louis: The pandemic and the lack of government support for the arts caused the near decimation of the independent theatre industry. And this was an industry where the money was always a problem, but there were certain spaces where one could stage a production on a very small budget (oftentimes zero), have a two to three week run, attract an audience for your play and for the promise of a decent night out and manage to make some money. Losing a space like Alexander Bar & Theatre caused such a blow to people like me, that it drove some people right out of the industry. A serious conversation needs to be had with people who want to run a space dedicated to independent theatre and they must understand that a four-night run of a play in a theatre with no bar and no audience comfort will never serve as anything other than a warm-up show for a festival or glorified rehearsal to sate the egos of hobbyists. If you don't give a play the chance or the environment to thrive and make some money, then you drive the professionals out of the industry and what you're left with is a sad state of affairs.
BWW: The show is described as "a diabolical story told from multiple perspectives of someone with an affinity for revenge". We live in a time when nuance is often waivered for the sake of moral simplicity. Is it challenging to portray a story that sinks its teeth into ambiguity and revenge?
Louis: No story worth telling is without its challenges. But if we remain honest in our telling of the story, don't pander to an audience, allow them to engage with the story on their own terms, then we've given the play a fighting chance. Our aim is not to give an audience what they want, but to give them something they didn't know that wanted.
BWW: Emma, you are the sole performer. We often hear how challenging a one-woman show can be, but what are some of the hidden treasures of being the sole performer?
Emma: When doing a one-hander, you really get the opportunity to dig very deep into your own performance habits and you are confronted with the challenge to take a long hard look at what you bring to the floor, good and bad. It is almost a type of housekeeping which forces you to get rid of any unnecessary baggage you bring into the room as an actor. You are the only one bringing the story to life or standing in its way. By decluttering your approach to the performance, you allow the story to flow more freely. That is ultimately what it boils down to in an ensemble too, but a one-hander truly puts a magnifying glass over the matter.
BWW: The production promises to be deliciously dark. How can audience members prepare themselves?
Emma: It is so important that one must simply allow oneself to go along with the journey Louis has so masterfully crafted for the character. It is indeed deliciously dark, and it is a wild ride if you open yourself up to that. It would be a loss if you stop yourself mid-way.
Photo credit: Claude Bernardo
THE GRASS WIDOW runs in The Baxter's Masambe Theatre from 31 January to 12 February 2023. It carries an age restriction of 18 years for explicit language and scenes of a sexual nature. Tickets are available online through Webtickets.