BWW Interview: Five on Friday with Kiroshan Naidoo from THE EULOGISTS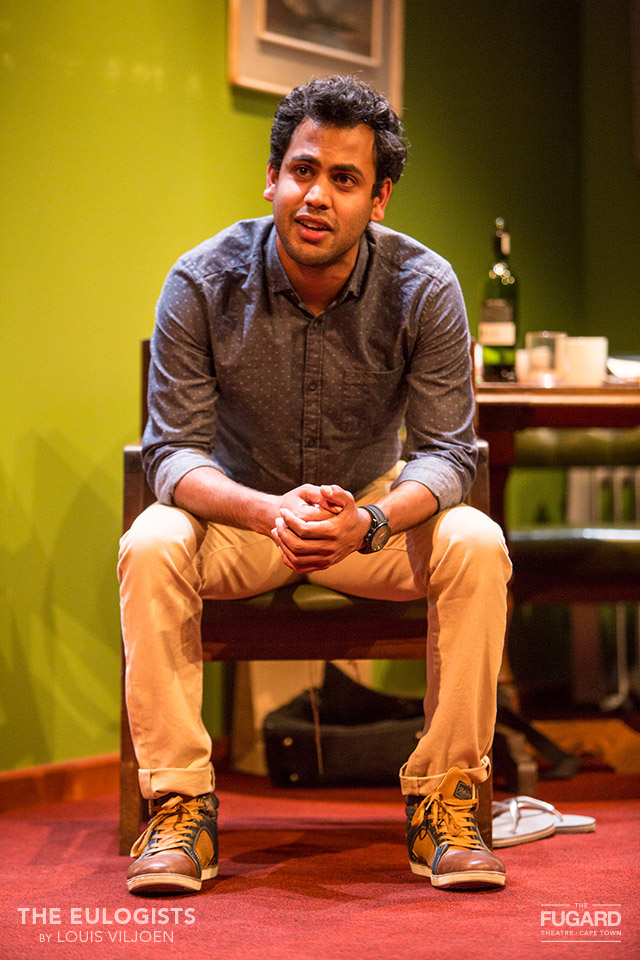 Since graduating from the University of Cape Town, young stage, film and television actor Kiroshan Naidoo has amassed a solid body of credits and co-founded Hungry Minds Productions, a collective based in the Mother City that aims to "ignite, excite, empower, educate, collaborate and create work" for local artists. Having played roles in SINGLE MINDED, REPARATION, ANTHOLOGY: YOUNG BLOODS, FABULOUS NOTHING, PEOPLE BENEATH OUR FEET and PEOPLE ARE LIVING THERE on stage, he is currently appearing in Louis Viljoen's THE EULOGISTS, at The Fugard Theatre. The new play, Viljoen's latest collaboration with director Greg Karvellas, tells the story of an ambitious researcher (played by Naidoo), a flash-in-the-pan author (Emily Child) and a correspondent for an American radio station (Pierre Malherbe) as they wait for a great statesman to die. He took some time out this week to talk to BroadwayWorld South Africa about the show and the South African theatre scene.
David Fick: THE EULOGISTS is a new play one of South Africa's most prolific contemporary playwrights. What does this piece bring to his already impressive oeuvre?
Kiroshan Naidoo: I find Louis's work is about people and their relationship to other people and their obstacles. This play is no different in that regard. However, what we found in rehearsal is that the characters in THE EULOGISTS are probably the most likeable characters Louis has written. As much as the play is universal, I think he captures South African politics very well - the race, gender and class we're all faced with.
DF: This is your first time performing at The Fugard. How has that experience been for you?
KN: From the first day of rehearsals the Fugard team has embraced me with warmth and professionalism. I'm really impressed with how the business is run and think they are doing such a great job! Also, the creative team working on this project have such a good understanding of their craft, from set design to directing to lighting. As you can tell, it's been a pleasure this far.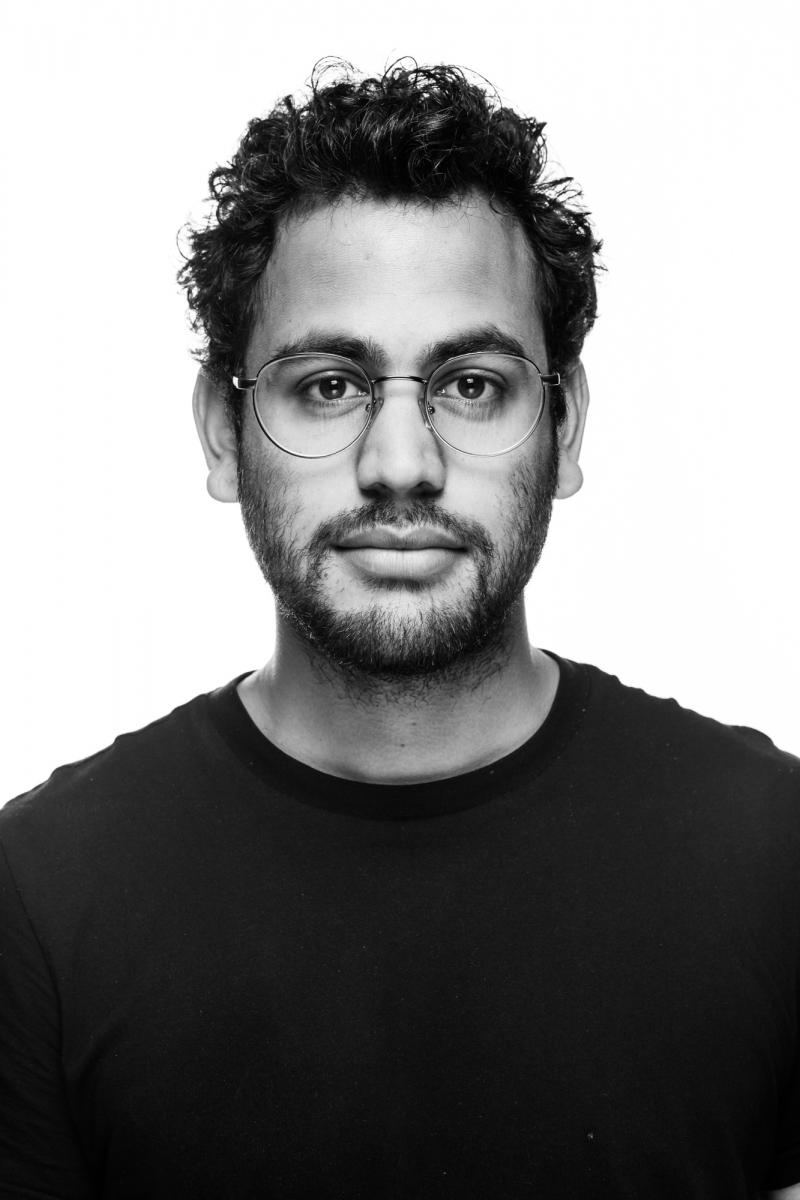 DF: You started off your career with a bang, winning the Fleur du Cap Theatre Award for Most Promising Student. What has the highlight of your professional career been so far?
KN: Well, I'd have to say it's a tie between being cast as a supporting lead in an American feature film and doing Ameera Conrad's REPARATION last year. The film was a highlight because of the amount I learned being on set and from other actors, whereas REPARATION was a highlight because of the issues the play brings to light - South African politics and our place as people of colour living in this country.
DF: What do you think the biggest challenge facing South African theatre is at present?
KN: Audience development. Blythe Linger, my partner, recently got back from a visit to the Market Theatre and he mentioned they have people dedicated to audience development - a whole team dedicated to keeping audiences in the theatre and how to go about generating newcomers. I think this is a need in Cape Town theatres.
DF: In South Africa at this time, we have a huge mix of theatre legends and inspiring new artists. Who is your South African theatre hero?
KN: Rob Van Vuuren without a doubt. I think he is a beautiful performer. He lays his character bare on the stage and in films. His ability to switch between comic and serious roles is outstanding. And lastly, his work ethic - I admire how hard he works, from my brief encounters with him. Working with him on set, I've learnt how much effort he puts into his career, and that's something I respect and want to emulate.
THE EULOGISTS will run at the Fugard Studio Theatre from until 24 June 2017, on Tuesdays through Saturdays at 20:00 with a 16:00 matinee performance on Saturdays. Tickets range in price from R120 to R160 and can be booked online through Computicket, by phone on 0861 915 8000, or in person at any Shoprite Checkers outlet. Bookings can also be made at the Fugard Theatre's box office by calling 021 461 4554. THE EULOGISTS carries an age restriction of 16.
Related Articles View More South Africa

Stories

Shows
Born and bred in South Africa, David is an award-winning arts journalist who has loved theatre since the day he set foot on stage in (read more...)