The Humans - 2015 - Off-Broadway
Breaking with tradition, Erik Blake has brought his Pennsylvania family to celebrate Thanksgiving at his daughter's apartment in lower Manhattan. As darkness falls outside the ramshackle pre-war duplex, eerie things start to go bump in the night. Soon, family tensions reach a boiling point... and the hilarity, heart and horrors of the Blake clan are exposed.
Roundabout Theatre Company presents the New York premiere of The Humans by Pulitzer Prize finalist Stephen Karam (Sons of the Prophet, Speech & Debate). A fresh look at the mysteries of the modern American family, this strikingly witty new play reminds us that we all have our fears, but we don't have to face them alone. Two-time Tony Award winner Joe Mantello (The Last Ship, Roundabout's Assassins) directs.
The Humans is part of Roundabout's New Play Initiative, a collection of programs, designed to foster and produce new work by emerging and established artists. The Humans is Karam's second play commissioned by Roundabout Theatre Company, following his hugely acclaimed Speech & Debate (2007) and Sons of the Prophet (his first Roundabout commission, 2011).
Photo preview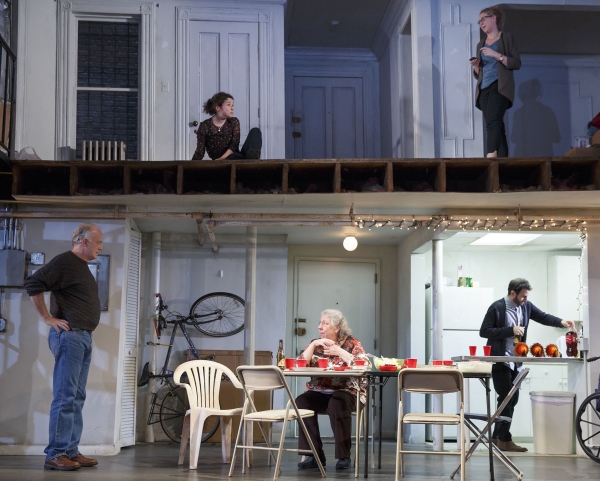 Schedule
Running Time: One hour and 30 minutes, with no intermission
The Humans Off-Broadway Cast