The Encounter - 2016 - Broadway
Hailed by Ben Brantley of The New York Times as "one of the most immersive theater pieces ever created," Complicite theater company's THE ENCOUNTER comes to Broadway this fall in a strictly limited engagement after enormously acclaimed runs in London, Edinburgh and beyond. Conceived, directed and performed by Simon McBurney, this is an utterly mesmerizing play that the The Daily Mail says is "unlike any other theatrical experience." And The Daily Telegraph calls it "spellbinding."
Get ready for a truly original, utterly astonishing night of theater: Once you take your seat, your senses will be engaged in new and breathtaking ways as Simon McBurney leads you deep into the Amazon rainforest. Inspired by real events, THE ENCOUNTER follows a National Geographic photographer as he finds himself lost in a remote area of Brazil. Through innovative aural technology and brilliant storytelling, this is a heart-stopping, riveting and slyly witty night of theater... and an encounter you'll never forget.
Video preview
Photo preview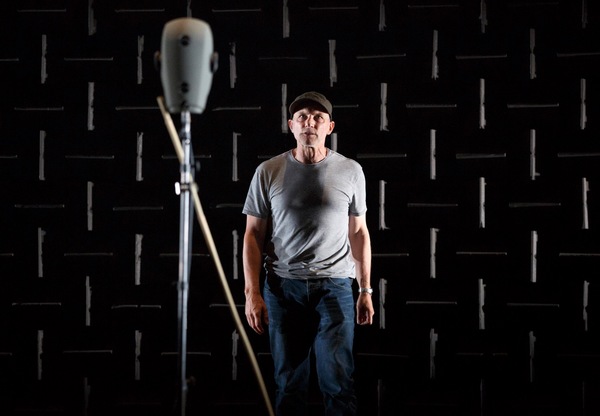 Schedule
Running Time: One hour and 45 minutes, with no intermission
Featured Reviews For The Encounter
'The Encounter' review: Play might work better as a podcast - amNY
"The Encounter" resembles an immersive, sensory take on the old-fashioned radio play, with multiple voices, heavy breathing and other sounds fully engulfing the listener. But after a while, the novelty wears off and you are left with unending bits of description and psychological contemplation.
Broadway Review: Complicite's 'The Encounter' - Variety
It's a story told with vivid precision, both linguistic and theatrical. McBurney flies over the Amazon with a bamboo stick for a plane. He takes us right into the rainforest, looping his own animal whoops and insectoid croaks as he circles the stage, rustling plastic for leaves underfoot. The head-mic becomes the shamanic headman. It's a deeply immersive experience, completely transporting. You seem to fall out of time with McIntyre and McBurney, rapt by this gripping thriller.
The Encounter Broadway Cast