The Encounter - 2016 - Broadway Tickets, News, Info & More
Hailed by Ben Brantley of The New York Times as "one of the most immersive theater pieces ever created," Complicite theater company's THE ENCOUNTER comes to Broadway this fall in a strictly limited engagement after enormously acclaimed runs in London, Edinburgh and beyond. Conceived, directed and performed by Simon McBurney, this is an utterly mesmerizing play that the The Daily Mail says is "unlike any other theatrical experience." And The Daily Telegraph calls it "spellbinding."
Get ready for a truly original, utterly astonishing night of theater: Once you take your seat, your senses will be engaged in new and breathtaking ways as Simon McBurney leads you deep into the Amazon rainforest. Inspired by real events, THE ENCOUNTER follows a National Geographic photographer as he finds himself lost in a remote area of Brazil. Through innovative aural technology and brilliant storytelling, this is a heart-stopping, riveting and slyly witty night of theater... and an encounter you'll never forget.
Video preview
Photo preview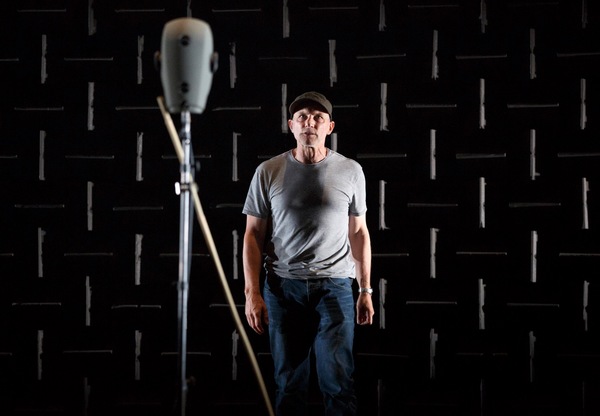 Schedule
Running Time:
One hour and 45 minutes, with no intermission
Featured Reviews For The Encounter
Theater Review: The Sound of The Encounter - Vulture
McBurney tries to connect these themes - well, not the anti-materialism; the sound equipment must be expensive - to the technology at hand, noting that most of what we call reality is a fiction constructed, like the show's soundscape, from bits of information and shared assumptions. For McIntyre, those assumptions collapsed in his months with the Mayouruna, as dissociated, primal thoughts crept out of the gaps formerly filled with guesses.
'The Encounter' Broadway Review: How to Enjoy Getting Lost in the Theater - The Wrap
But McBurney's conversations with his daughter beautifully illustrate the fractured, if not fractious, quality of time and place. "The Encounter" also easily trumps the book's ability to convey the concept of beaming. McIntyre doesn't speak the Mayorunan language, but learns to hear what the chief wants him to know.
The Encounter Broadway Cast