Love Quirks
Love Quirks follows a group four acquaintances from college who find themselves in desperate need of a place to stay after being burned by their broken relationships. Circumstance and poor life decisions force them to live in a small New York apartment together, examining their recent failed relationships, dealing with whom they have become, and avoiding the pitfalls of their distant, unrequited pasts. With new romances on the horizon they realize that even when love works there are always love quirks.
Schedule
Mondays at 8:15pm
Fridays at 8:15pm
Saturdays at 2:00pm
Sundays at 2:00pm
St. Luke's Theatre
(New York, NY)
308 West 46th Street
Twitter watch
@lovequirks
02/20/2020 07:07pm
These ladies killed it at rehearsal today! ? Come see @maggiemcdowell as Lili & @LaurenTesterman as Stephanie, star… https://t.co/pmWIJekjKb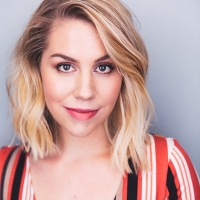 by BWW News Desk - February 12, 2020
Love Quirks, a Musical Fable Based on Actual Events, has announced the complete cast for the premiere Off-Broadway production which will begin previews at St. Luke's on Friday, Feb 28th.