Land of Fame - 1943 - Broadway
(New York, NY)
111 West 44th St.
by TV News Desk - Nov 19, 2012
Los Angeles is the land of fame and fortune, but Investigation Discovery's latest series, FINAL CUT, proves that it isn't all glitz and glam in these sought-after Hollywood hills. Following devastating stories of big dreams turned horrific nightmares, each episode looks at shocking stories featuring the last act of an aspiring star's career - when the final scene marker slaps down at the fatal intersection of Hollywood & Crime. With investigative journalist Pat LaLama providing expert commentary throughout each case, the new six-part series FINAL CUT premieres on Wednesday, December 5 at 9 PM (E/P) on Investigation Discovery.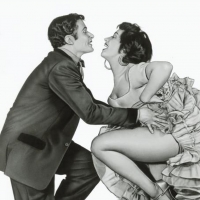 by Stephi Wild - Aug 31, 2019
BroadwayWorld has learned that Ken LeRoy recently passed away at age 92. No other details of his death are known at this time.