Katsura Sunshine's Rakugo - Off-Broadway Tickets, News, Info & More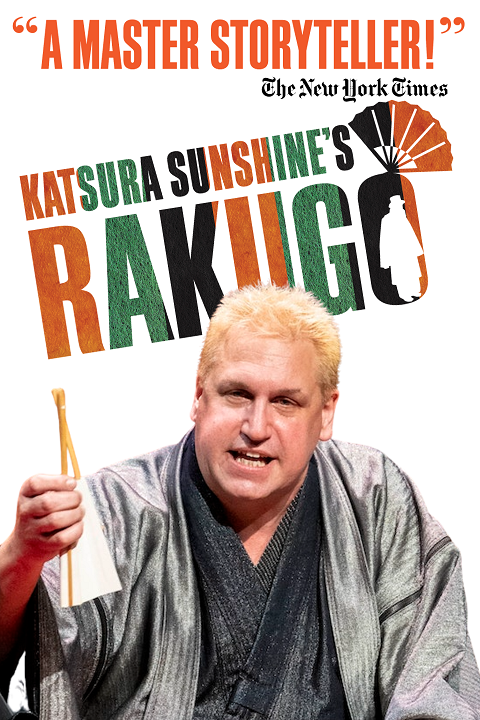 Recently the emcee of the G20 in Osaka, Katsura Sunshine's Rakugo comes to Times Square. Called the King of Kimono Comedy, Rakugo is the 400-year-old Japanese traditional art of comic storytelling, currently there are only 800 Rakugo Masters. Hailing from Canada, Sunshine is the only Western Rakugo Master in the world and star of NHK Worldwide, he is hilarious, charming, universally funny and yet so very Japanese. Sunshine is the perfect performer to bridge the gap between the East and the West, in a hilarious style. Critics have raved "A delight, Katsura Sunshine's Rakugo is funny and exciting. If you're looking for a good way to laugh and forget your troubles this is the show for you!" and "Funny and delightfully intimate with a feeling of improvisation that makes it easy to love."



With a minimal set, Rakugo features a lone storyteller dressed in kimono, kneeling on a cushion, using only a fan and a hand towel for props, entertains the audience with a comic monologue followed by traditional stories.
History:
Premiere
Run Type:
Limited Run
Market:
Off-Broadway
Previews:
September 19, 2019
Closing:
January 04, 2020
Running Time:
One hour and 15 minutes, no intermission
Schedule:
Thursdays: 7 p.m.

Address:
340 West 50th Street
New York,NY10019
Katsura Sunshine's Rakugo Frequently Asked Questions
How long has Katsura Sunshine's Rakugo been running on Broadway?
Katsura Sunshine's Rakugo opened at the New World Stages Stage II on Saturday Sep 28, 2019 and has now been running for 3 years.
What theatre is Katsura Sunshine's Rakugo playing on Broadway?
Katsura Sunshine's Rakugo is playing at the New World Stages Stage II, which is located at 340 West 50th Street New York.
What productions of Katsura Sunshine's Rakugo have there been?
Katsura Sunshine's Rakugo has had 1 productions including Off-Broadway which opened in 2019.
Twitter Watch