Islander - Off-Broadway Tickets, News, Info & More
THE MIST UNFURLS. AN ISLAND DIVIDES. A FUTURE IS BORN.
There is a girl. She stares out to sea and dreams of a new life beyond her lonely island. Myth and reality collide when the tide washes a mysterious stranger onto her beach. ISLANDER transports you on a magical journey combining a contemporary Scottish folk/pop-inspired score and epic storytelling.
"Transfixing and Magical" (TheaterMania), ISLANDER is the Winner of Musical Theatre Review's Best New Musical at Edinburgh Fringe 2019. "Gorgeous, Sharp, Moving, Funny" (The Daily Beast) "The songs are bops, one and all!" (Theaterly).
Kirsty Findlay (Olivier Award nominated) and Bethany Tennick (The Stage nominee Best Performer in a Musical) create a world of characters while live-mixing and layering their voices, harnessing looping technology to create a dazzling and unexpected soundscape.
Schedule
Running Time:
One hour and 30 minutes, no intermission
Mondays: 7:30 p.m.
Wednesdays: 7:30 p.m.
Thursdays: 7:30 p.m.
Fridays: 7:30 p.m.
Saturdays: 3 p.m. and 7:30 p.m.
Sundays: 3 p.m. and 7 p.m.
About the Theatre
(New York, NY)
Address Unknown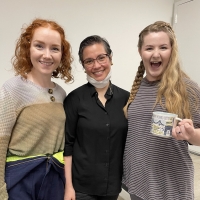 by Stephi Wild - June 11, 2022
Lea Salonga visited the island on Friday night when she attended a performance of the musical ISLANDER at off-Broadway's Playhouse 46 at St Lukes to see the show before it closes its limited engagement on June 13th.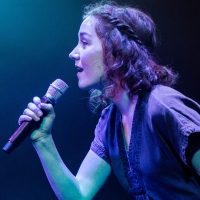 by A.A. Cristi - May 27, 2022
The acclaimed production of Islander will have its final performance on Monday, June 13, 2022.