Exception to the Rule - Off-Broadway
Playwright Dave Harris's New York debut crackles with humor and suspense-confronting the tactics for surviving institutions that were not built for you. How do you make it through detention? In the worst high school in the city, six students are stuck in Room 111. They flirt. They fight. They tease. Should they follow the rules and stay put, or find an escape? Are the walls keeping them in, or are stronger forces at play?
(New York, NY)
111 West 46th Street
Exception to the Rule Off-Broadway Cast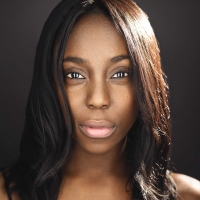 by Chloe Rabinowitz - February 28, 2020
Roundabout Theatre Company (Todd Haimes, Artistic Director/CEO) has announced full casting for the Roundabout Underground world premiere of Exception to the Rule, by Dave Harris, directed by Miranda Haymon.