Chinglish - 2011 - Broadway
Direct from its sold-out run at Chicago's Goodman Theatre, CHINGLISH now comes to Broadway!
In this sexy and romantic play, an American businessman arrives in a bustling Chinese province looking to score a lucrative contact for his family's sign-making firm. He soon finds that the complexities of such a venture far outstrip the expected differences in language, customs and manners—and calls into question even the most basic assumptions of human conduct.
CHINGLISH will be performed in both English and Mandarin (with English subtitles).
Video preview
Photo preview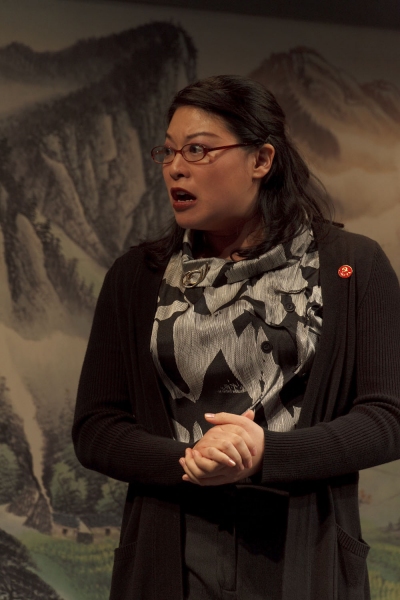 Schedule
Running Time: 2 hours, with one intermission
Featured Reviews For Chinglish
Theatre Review: 'Chinglish' - amNY
The play's best scenes, in which Hwang pinpoints the difficulty of conveying nuances and double meanings in the course of translation, are blissfully riotous. The other half of the play, depicting Cavanaugh's uneasy, often deceptive relationships with his Mandarin-speaking Australian translator and a Chinese official with whom he has an affair, is far less captivating.
Chinglish - Wall Street Journal
"Chinglish" is a one-joke show, the joke being that none of the Chinese characters, the translators very much included, can speak English well enough to make themselves fully understood to Daniel ("I appreciate the frank American style" becomes "He enjoys your rudeness"). The second act is deeper in tone, enough so that you wish the first act had taken more chances. But Mr. Hwang wrings the most out of his one joke, and the results, if slight, are thoroughly satisfying.