Chinglish - 2011 - Broadway
Direct from its sold-out run at Chicago's Goodman Theatre, CHINGLISH now comes to Broadway!
In this sexy and romantic play, an American businessman arrives in a bustling Chinese province looking to score a lucrative contact for his family's sign-making firm. He soon finds that the complexities of such a venture far outstrip the expected differences in language, customs and manners—and calls into question even the most basic assumptions of human conduct.
CHINGLISH will be performed in both English and Mandarin (with English subtitles).
Video preview
Photo preview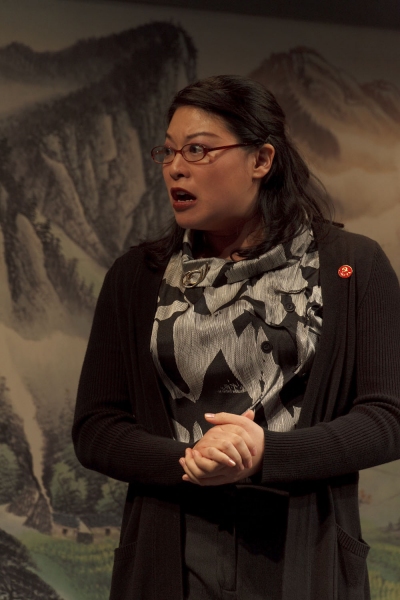 Schedule
Running Time: 2 hours, with one intermission
Featured Reviews For Chinglish
Chinese Call Shots in Business, Sex Comedy 'Chinglish': Review - Bloomberg
Any notion of Chinese subservience has been displaced by economic reversals making us debtors to the People's Republic. Intrigue abounds; jokes resulting from wickedly bad translation are likely as not to be intentional, as competition for Chinese patronage has increased. Lighter in tone than "Butterfly," "Chinglish" is the product of a more mature dramatic imagination.
Lost in translation, hilariously, amid Chinese - New York Post
Under Leigh Silverman's direction, the cast craftily exploits every comic opportunity, and smoothly inhabits David Korins' clever, ever-moving set -- the business hotel is brilliantly bland. The weakest link here is the lead. Wilmes sticks to a single note of befuddled candor, and delivers all his lines as if afflicted with mild stomach pain. Not for one second do we believe a doofus like Daniel used to be a senior manager at Enron.