A Couple White Chicks Sitting Around Talking - 1980 - Off-Broadway
(New York, NY)
434 Layfayette St.

by Your Program is Your Ticket - Oct 2, 2018
Award-winning playwright Sean Chandler, recently interviewed two-time Emmy Award-Winning Actress, Dorothy Lyman, and Blue Bloods Series Regular, Abigail Hawk for the popular theatre podcast, Your Program Is Your Ticket. The podcast discussion revolves around Lyman's new play, In the Bleak Midwinter, the inspiration for the play, play development and collaboration.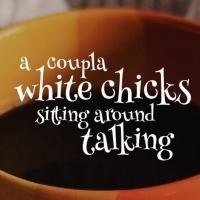 by BWW News Desk - Jun 7, 2019
A Coupla White Chicks Sitting Around Talking will play at Theatre Tallahassee Sept. 19-29.
by BWW News Desk - Jul 2, 2012
Susan Sarandon has joined the cast of ShowMachine's stop-motion comedy film Hell & Back, according to Deadline.com. She will voice the part of Barb the Angel. Tommy Gianas and Ross Shuman direct.