Village Theatre's 16th Annual Village Originals Festival of New Musicals
Well it may have been hotter than blazes this past weekend but I managed to spend the weekend inside at one of my favorite events of the year, The Village Theatre Village Originals Festival of New Musicals. They presented concert stagings of five musicals still in the works. It's a great opportunity for the authors to get to see their shows in front of an audience and for us to get a sneak peak at amazing musical theater to come. Now as they are still being workshopped I can't really review any of them but I can tell you what I saw.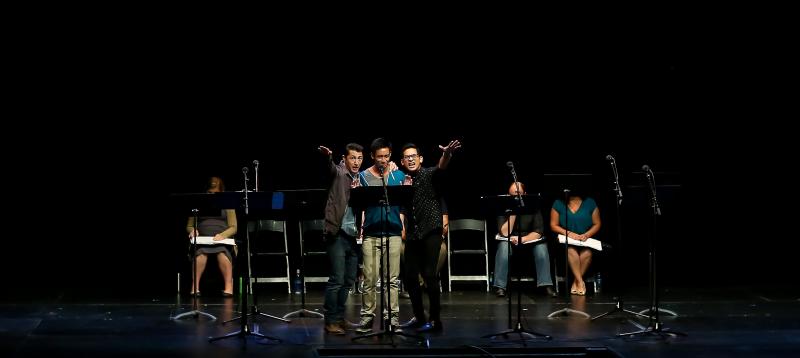 Costs of Living
Book, Music, and Lyrics by Timothy Huang
In Manhattan, two immigrant cab drivers share a single taxi, working opposite shifts - one slowly climbing the ladder of success by day, the other suffering a series of disappointments by night. Their fates become irreversibly intertwined as forced competition drives a wedge between them that culminates in a desperate act and deadly consequences. Inspired by an article in The New York Times, this high-stakes rock musical examines the marginalization of the immigrant working class and the arbitrary nature of American prosperity.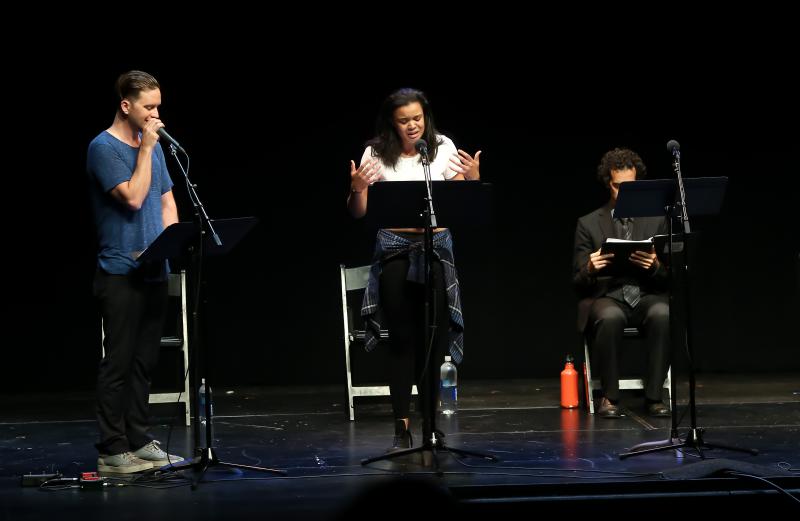 How to Break
Book and lyrics by Aaron Jafferis
Songs composed by Rebecca Hart
Beatbox score by Yako 440
Originally conceived by the Mixing Texts Collective
(Christopher Edwards, Aaron Jafferis, Kwikstep, Adam Matta and Rokafella)
Ignited by an electric collision of theatre, breakdancing, and lyrical flow, this musical follows two young inner city dancers as they battle for control of bodies wracked by illness. Tensions rise as small gaps in race, class, and language between the patients and their treatment team create life-threatening rifts. As the nurse mixes patients' breath and IV beeps into beatboxed hospital soundscapes and the doctor and therapist wrestle over the health benefits of art versus painkillers, the teens attempt to break through their diagnoses in search of a gut understanding of what it means to be ill.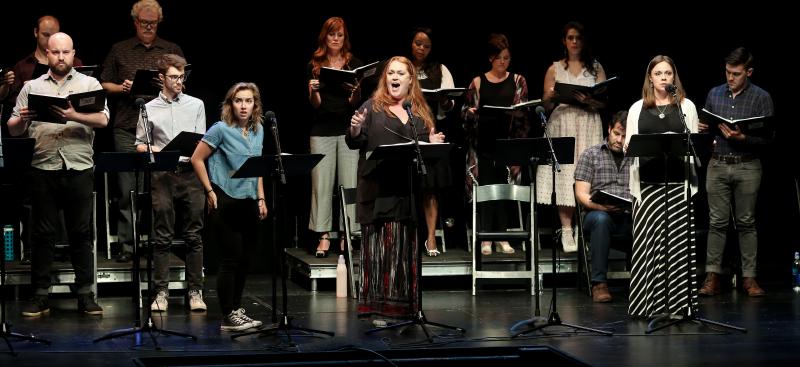 We Foxes
By Ryan Scott Oliver
In the small town of Havoc, Missouri at the onset of World War II, a tough, unmannered orphan girl is plucked up from her vagabond life, adopted into a world of style and social graces by the beloved wife of the local sheriff. But in her new, unfamiliar life, she begins to discover that there are sinister secrets beneath the shiny veneer of this small town. Her adopted mother is not who she seems to be, and people are lurking in the dark. This gothic musical thriller follows one girl's struggle to summon courage and survive at all costs.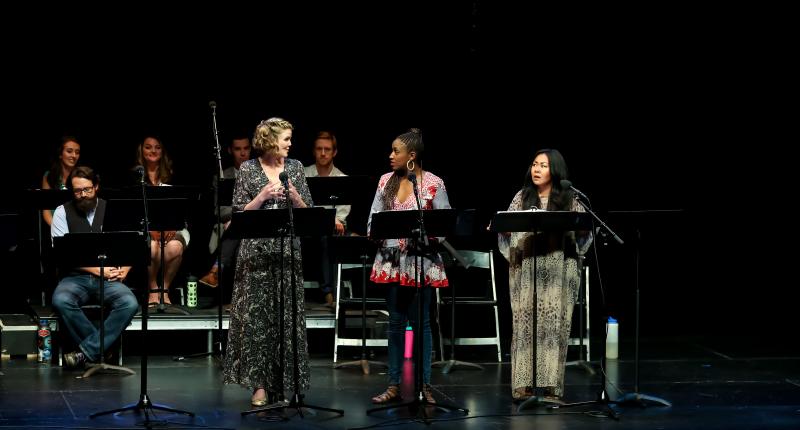 String
Book by Sarah Hammond
Music and Lyrics by Adam Gwon
On a mountaintop high over ancient Greece, three sisters - goddesses known as the Greek Fates - are responsible for spinning, measuring, and snipping the String of Life. After falling out of favor with Zeus, they find themselves stuck in a drab modern skyscraper, left to live and work among world-weary office workers and the security guards who watch over the building. But when the workaholic eldest sister misplaces the scissors she uses to snip lives, her destiny gets all tangled up in this musical fable about love, fate, and the fragile fabric of the universe.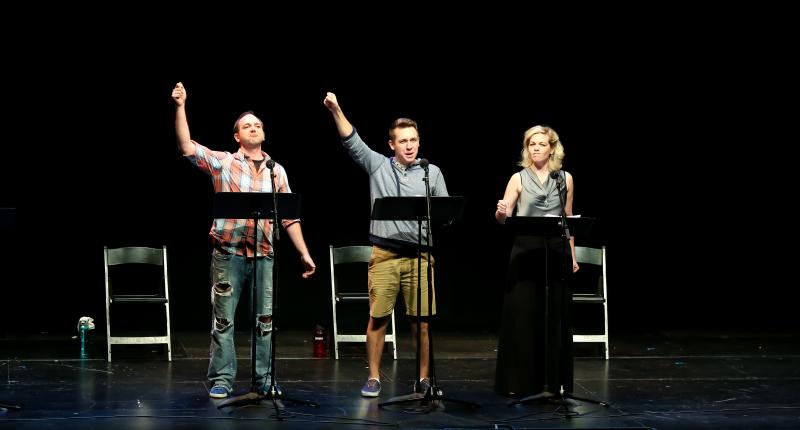 Writing Kevin Taylor
Music and Lyrics by Will Van Dyke
Book and Lyrics by Josh Halloway
A novelist in New York City is stuck in a rut. With two successful books to his name and a much-anticipated third book overdue, he has lost his inspiration - and now, focused entirely on his work, he has lost his wife as well. After his façade cracks on public television, he resigns himself to life as a bachelor - that is, until an enthusiastic teenage fan arrives on his doorstep offering to be his intern. Before he knows it, his imaginative new employee hatches a scheme to reunite the writer with his wife in this high-energy, hilarious story about finding friendship and inspiration in unexpected places.
Now the festival may have ended for this year but you still have a chance to catch some of these new works and more. Village will be presenting their Beta Series where they will put on fuller stagings of some of these shows and one from last year's festival. They will be presenting the shows Cubamore, Writing Kevin Taylor, and String. Village Original Members can pre-order tickets before they go on sale to the public. For more information on the festival, how to become a member or how to get tickets for the Beta Series, visit them online at www.villagetheatre.org.
Related Articles View More Seattle

Stories

Shows