Theatre Actress, Educator, and Director Nancy Tribush Hillman Has Passed Away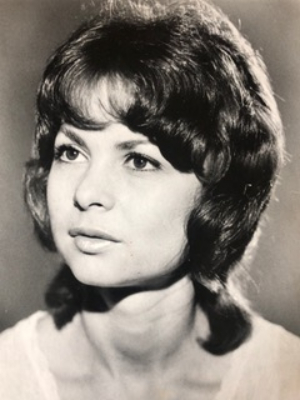 Nancy Tribush Hillman, Broadway actress and innovative theater educator, director, and creator, whose esteemed career spanned over 60 years, died unexpectedly in Olympia, WA on July 10, 2019.
Tribush Hillman suffered a fatal unexpected stroke while doing what she loved most: rehearsing for an original show called Giving which she co-wrote. The show, based on The Giving Tree, features original lyrics and book by Tribush Hillman in a style reminiscent of her idol, Lin-Manuel Miranda. Tribush Hillman always insisted that the show must go on, and indeed, her community and ensemble has rallied in the wake of this tragedy, to ensure that the show will open on Friday, July 12th, at the Triad Theatre, as planned.
Tribush Hillman held multiple credits on the Broadway stage. She won the role of Kim in the final Broadway company of Bye Bye Birdie, appeared in the 1966 Broadway play, Happily Never After, and directed and co-conceived the Broadway production of A Reel American Hero, in 1981. But she is perhaps best known as a brave, and fearless original cast member, both Off-Broadway and throughout its original Broadway run, in Oh! Calcutta!, a controversial revue that challenged the role of sexual honesty on stage. She later served as Jacques Levy's assistant director on the production until its closing, and the early run of the 1976 revival. Through Oh! Calcutta! Tribush Hillman created a lifelong family; the remaining cast members still gather for yearly reunions, organized zealously by Tribush Hillman herself, (who was adamant about keeping family, especially theatre families, together). Tribush Hillman was also involved with the original inception team of A Chorus Line.
Despite these notable credits, Tribush Hillman's most profound legacy was her lifetime of work bringing the theatrical arts into the lives of thousands of children and community members. She was the pioneer of Stage Struck, a professional training program for teenagers in New York City in the 1980s (the only program of its kind at the time) and was the progenitor of the Drew Harvey Community Theater in Yelm, where she impacted the lives of hundreds of individuals over multiple generations who otherwise didn't have access to the performing arts, instilling in them a lifelong love of theater and self-expression.
As the leader of the Drew Harvey Theater for over 20 years, Tribush Hillman directed over 5 shows annually while running a staunch educational program, which brought regional community into an artistic experience, spawning many theatrical careers spanning generations and various iterations. Work she continued when the Drew closed, founding Standing Room Only and then launching Stage Struck West, to further bring professional quality theater to those in need of finding themselves through art.
Born in Brooklyn on December 18, 1940, Tribush Hillman was an avid New Yorker, attending Brooklyn College, and later raising a family in Manhattan while balancing her thriving career. She will be remembered for her unfailing passion for musical theater, her endless generosity, sharp wit, infectious humor, unsurpassed vitality, and ability to bring out originality and appreciate beauty. Her death bed was surrounded by a packed room of community members and family, all bereaved and astonished by the sudden incident and eager to express their gratitude at what she had given them over the years -the gift to discover themselves artistically even when never previously inclined, and a connection to the joy and importance of Theater.
She leaves behind two daughters, entrepreneur Rachel Hillman and actor/director/coach Avriel Hillman, and other loving family members including cousins, nephews, niece Marlo Hunter (New York theater director), and a surrogate family of hundreds of children who accredit her with who they became.
Tribush Hillman's devoted community is currently organizing efforts to honor her with a theater and ongoing theater educational legacy, in her name.