Photos: Sneak Peek at Patti Cohenour, Suzy Hunt and More in ACT/5th Avenue's GREY GARDENS, Opening Tonight
GREY GARDENS, a co-production with The 5th Avenue Theatre and ACT will play on the mainstage tonight, March 16-May 26 with a press opening of March 21.
Book by Doug Wright, Music by Scott Frankel, Lyrics by Michael Korie; Based on the film Grey Gardens by David Maysles, AlBert Maysles, Ellen Hovde, Muffie Mayer, and Susan Froemke
Casting Includes: Mark Anders (George Gould Strong), Patti Cohenour (Young) "Little" Edie Beale and Edith Bouvier Beale, Allen Fitzpatrick ("Major" Bouvier) and Norman Vincent Peale (Montserrat Fleck Lee Bouvier), Analiese Ermerson Guettinger (Jacqueline "Jackie" Bouvier), Ekello J. Harrid, Jr (Brooks, Sr.), Suzy Hunt (Edith Bouvier Beale), Matt Owen (Joseph Patrick Kennedy, Jr. and Jerry), Jessica Skerritt ("Little" Edie Beale).
The Creative Team Includes: Kurt Beattie Director, Noah Racey Musical Staging, Chris DeStefano Music Director, Matthew Smucker Scenic Designer, Catherine Hunt Costume Designer, Mary Louise Geiger Lighting Designer, Brendan Patrick Hogan Sound Designer, Jeffrey K. Hanson Stage Manager
All ticket purchases and information are available at www.acttheatre.org or (206) 292-7676. Tickets: Adults: $37.50-$55; Students: $15; People 25 & under: $20; Seniors: 25% off adult ticket price. All Mainstage shows are available on the ACTPass monthly membership or as a subscription package. 50% off tickets are available on Tuesday, February 12, 2013 via the ACT website or by phone or in-person from 12:00pm-6:00pm.
Photo Credit: Mark Kitaoka


Suzy Hunt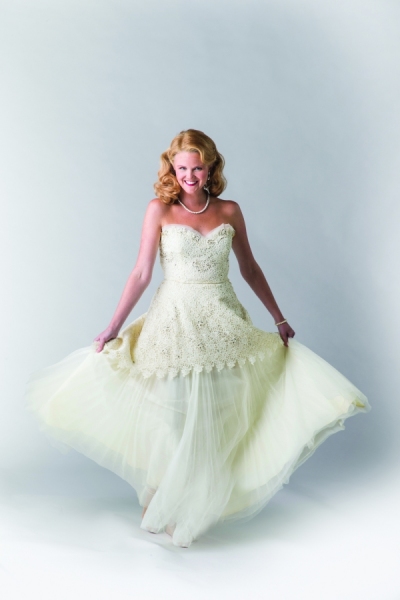 Jessica Skerritt