Stage Credits
  [Broadway]
1986
Cyr Copertini
Prospective Juror
Carol Ruth Silver (Understudy)
Dr. Solomon (Understudy)
Stage
Performances
  [Broadway]
1986
Cyr Copertini
Prospective Juror
Carol Ruth Silver (Understudy)
Dr. Solomon (Understudy)
Suzy Hunt News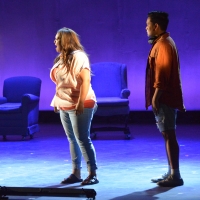 BWW Review: HOW CAN I LOVE YOU at Ancient Lakes Theatre Festival
by Jay Irwin - Jul 20, 2021
Dear Readers, as we inch back into the world of live theatrical experiences, the excitement to put out incredible art is palpable. And when you have a stunning outdoor venue such as the Cave B Winery Estates in George, WA, not to mention some of the A-listers of Seattle theater talent involved, that excitement can be overwhelming. But don't let that excitement blind you to when a show just is not there, as was the case with "How Can I Love You" from Composer Rand Bellar and Playwright, Librettist, and Lyricist Vince Bryan.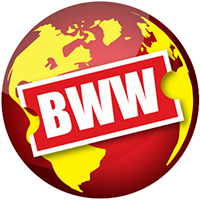 2019 Gypsy Rose Lee Award Winners Announced
by Stephi Wild - Jan 31, 2020
Seattle Theater Writers Seattle's theater reviewers circle announces the Winners of Excellence in Seattle theatrical productions. Spanning dozens of theater companies and productions, from large and prominent to small and humble, the Gypsy Rose Lee Awards honor the excellence found across the area.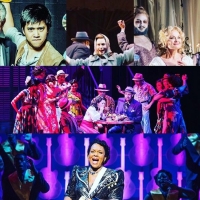 Nominees Announced for The 2020 GYPSY ROSE LEE AWARDS
by A.A. Cristi - Jan 24, 2020
Seattle's critics' circle announces nominees for the 2020 Gypsy Rose Lee awards celebrating excellence in Seattle theatrical productions.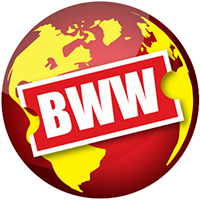 Casting Announced For Village Theatre's FESTIVAL OF NEW MUSICALS
by A.A. Cristi - Aug 6, 2019
With The 19th Annual Festival of New Musicals taking place this upcoming weekend, Village Theatre is excited to announce the casting for XY, an uplifting musical about identity and coming to terms with your past; Cold Turkey, a wild and funny satire; Modern, an inspiring tale about a group of Amish teenagers; Eastbound, an poignant story about Chinese brothers in search of a home they've never known; and Cowboy Bob, an adventurous rock musical about a bank-robbing woman. The Festival will take place in Issaquah August 9-11, 2019 and provides an essential platform for writers to develop new works. Past Festival shows include Tony and Pulitzer Prize-winning shows such as Next to Normal and Million Dollar Quartet, as well as Broadway and Off-Broadway hits: It Shoulda Been You, Desperate Measures, Lizzie, and many more.

BWW Review: THE SPITFIRE GRILL from Showtunes Is Brimming with Heart
by Jay Irwin - May 5, 2019
Dear Readers, you may have never heard of the 1996 indie film "The Spitfire Grill". If so then it stands to reason you've never heard of the musical of the same name. Well, Showtunes Theatre Company is here to rectify one of those gaps in your knowledge as they've resurrected the not often done musical and are giving it their usual amazing concert treatment. And with this lovely story and the incredible talent they bring together, the result is a stirring show filled with heart, laughter, and tears and a wonderful little musical that begs to be seen.

BWW Review: JOHN at Arts West
by Kelly Rogers Flynt - Mar 21, 2019
JOHN at ArtsWest is an enigma wrapped in a conundrum, nestled in a puzzle. The show is peppered with interesting bits of information, side stories, tangents, and seemingly pertinent details. However most of these bits only serve to fully realize the characters rather than apply to the plot. You can easily find yourself chasing meanings in references that are never explained or even mentioned again. The amount of detail and richness of backstory is amazing. The amount of unanswered questions is frustrating. JOHN is a show rich with characters and short on plot.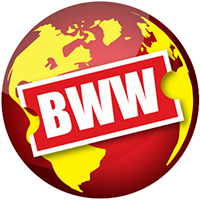 ArtsWest To Stage JOHN, Starring Marianne Owen And Suzy Hunt
by A.A. Cristi - Feb 15, 2019
In its Seattle premiere, Annie Baker's supernatural drama JOHN will play at ArtsWest starting March 14 and run Thursday through Sunday until April 7. Legendary performers Marianne Owen and Suzy Hunt will join ArtsWest newcombers Mi Kang and Sean Lally under the direction of Erin Murray.  

BWW Review: ARMS & THE MAN at Seattle Shakespeare
by Kelly Rogers Flynt - Oct 31, 2018
Seattle Shakespeare's ARMS & THE MAN visits the past and finds the present. With wit, humor, and richness of production, the show presents a classic tale of a chance encounter that changes everything. From the pithy dialogue to the talented cast, Seattle Shakespeare has chosen well for its second show of the season.

Shaw's Sharp Look At Love And War -- ARMS AND THE MAN Begins Next Month
by A.A. Cristi - Sep 27, 2018
George Bernard Shaw's recipe for fun mixes smarts with silliness and adds just a dash of morality. Arms and the Man takes center stage at Seattle Shakespeare Company helmed by David Armstrong, former artistic director of the 5th Avenue Theatre. Arms and the Man previews October 23-25, opens October 26 and runs through November 18 at the Center Theatre at the Seattle Center.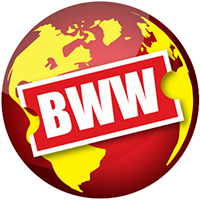 Family Classic ON GOLDEN POND Comes To The Washington Pavilion
by Julie Musbach - Feb 7, 2018
The Washington Pavilion is proud to present Montana Repertory Theater's ON GOLDEN POND coming on Saturday, February 10 at 7:30 p.m.
Suzy Hunt Frequently Asked Questions
How many Broadway shows has Suzy Hunt been in?
Suzy Hunt has appeared on Broadway in 1 shows.
How many West End shows has Suzy Hunt been in?
Suzy Hunt has not appeared in the West End