Photo Flash: Reboot Theatre Company presents PRIVATE LIVES
Reboot Theatre Company aims to charm and beguile Seattle audiences this spring with a new imagining of Noël Coward's highly acclaimed comedic masterpiece PRIVATE LIVES. Producing Artistic Director Jasmine Joshua directs this theatrical jewel, running May 5-20, 2017 at Slate Theater (815 Seattle Blvd S). Tickets ($15-$20) are now on sale. For more information, visit www.reboottheatre.org

Written in 1937, PRIVATE LIVES follows the story of Amanda and Elyot, two divorcees who have coincidentally booked honeymoon suites with their new (and wholly unsuitable) spouses next to each other. Hilarity and passion ensue when Amanda and Elyot rekindle both their romance and ire, with their new spouses in hot pursuit.
Reboot Theatre is proud to announce the cast of PRIVATE LIVES. Jesse Calixto (Victor) is an actor and musician who graduated with a BFA in Theatre Performance from the University of Idaho. He can be seen singing with his band Smoking Bill at venues all around the Seattle area. His acting credits include the title character in Macbeth, Eugene in Biloxi Blues, and Orlando in As You Like It at the U of I.
Zandi Carlson
(Louise) has acted with Seattle Shakespeare Company, Sound Theatre Company, ReAct, STAGEright, Centerstage, Seattle Musical Theatre, Bainbridge Performing Arts, SecondStory Rep, and more throughout the Pacific Northwest. In addition to performing, she has directed with Arouet and STAGEright, and she is a teaching artist, having taught with Seattle Children's Theatre, Seattle Shakespeare Company, Youth Theatre Northwest and Taproot Theatre. She is also the former Director of Education at Bainbridge Performing Arts. Carlson holds a BFA in Acting from Oklahoma City University. Alysha Curry (Sybil) previously seen at Theater Schmeater in My Man Godfrey and its park show Raggedy Ann and Andy, as well as at
Annex Theatre
Company in The Lost Girls and My Dear Miss Chancellor. She studied theater at Seattle Pacific University where she is now on staff. Kit Lascher (Elyot) is a performer and writer from California, where they trained and produced work at University of California Los Angeles's school of Theater, Film, and Television. Lascher is a genderqueer artist whose work focuses on gender and the LGBT+ community. Isis Phoenix (Amanda) is a classically trained actor with a background in experimental theatre. Previously a core member of New York's Dzieci Experimental Theatre, she has also written and performed original work at the New York Fringe Festival as well as New York Theatre Lab in addition to touring nationally with Boston's Chamber Theatre. "I am proud to say that we have quite a few Seattle newcomers," says Director
Jasmine Joshua
. "Part of Reboot's mission is to cultivate a diverse talent pool and we're excited to be able to put a spotlight on some brand new faces." Production team includes Production Manager
Rebecca Lane
*, Shawna Trusty as stage manager, Brandon Scalf* designing sets, Costume Designer Sarah Walsh*, and Alex Wren designing lights. English playwright, lyricist, composer, painter, and performer Sir Noël Coward was renown for his sparkling wit and cutting banter. A prolific polymath, Coward wrote 140 plays and hundreds of songs, and was an avid actor, singer, and performer. *Indicates Reboot Company Member
Through a combination of nontraditional concept, interpretation, and casting, Reboot Theatre Company endeavors to test new interpretations of established works both as a way for local artists to stretch their wings and for audiences to experience classics in a different light.
Photos by Jeff Carpenter

Alysha Curry as Sybil and Kit Lascher as Elyot in PRIVATE LIVES at Reboot Theatre Company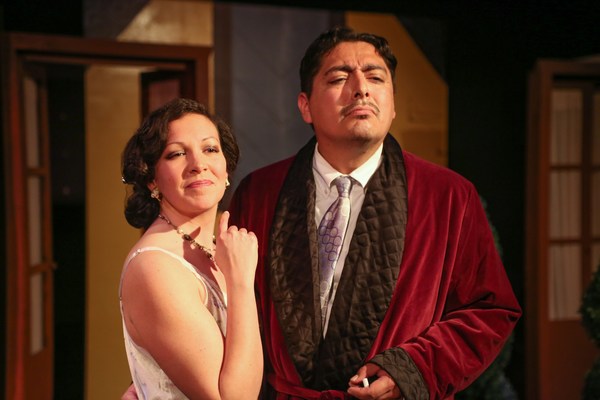 Isis Phoenix as Amanda and Jesse Calixto as Victor in PRIVATE LIVES at Reboot Theatre Company
Isis Phoenix as Amanda and Kit Lascher as Elyot in PRIVATE LIVES at Reboot Theatre Company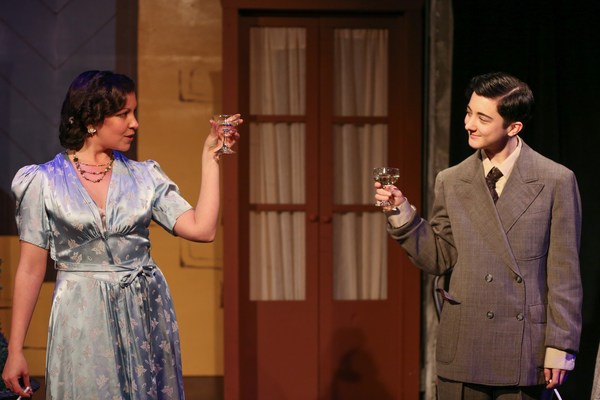 Isis Phoenix as Amanda and Kit Lascher as Elyot in PRIVATE LIVES at Reboot Theatre Company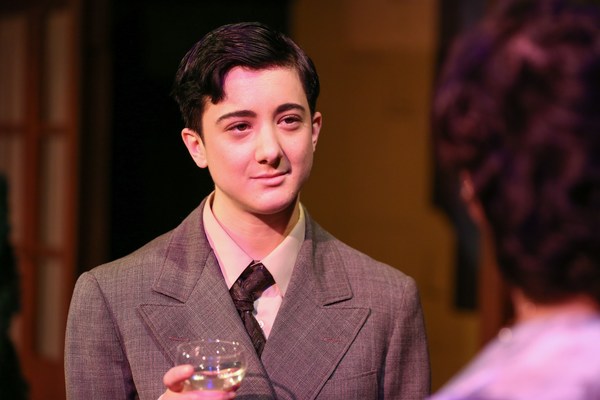 Kit Lascher as Elyot in PRIVATE LIVES at Reboot Theatre Company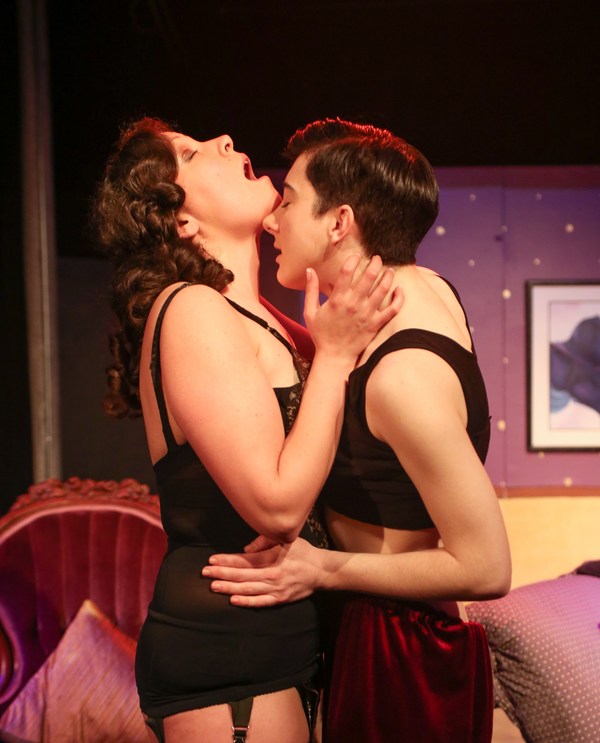 Isis Phoenix as Amanda and Kit Lascher as Elyot in PRIVATE LIVES at Reboot Theatre Company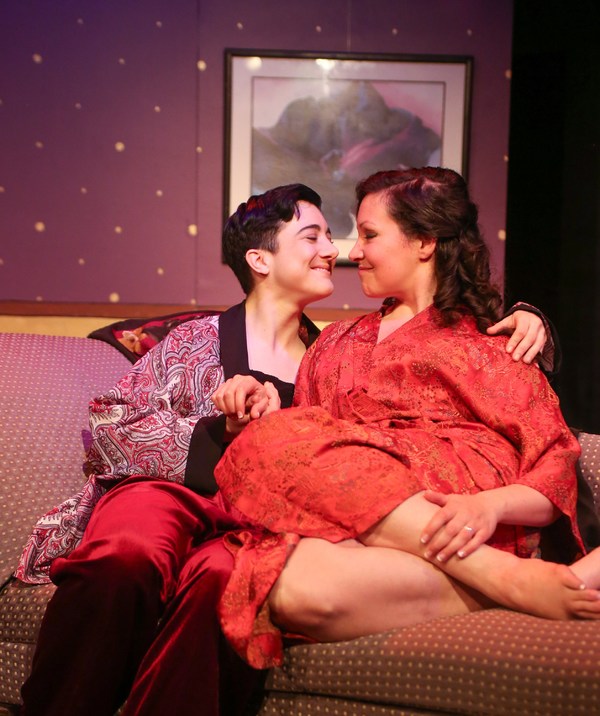 Isis Phoenix as Amanda and Kit Lascher as Elyot in PRIVATE LIVES at Reboot Theatre Company
More Hot Stories For You