Photo Flash: First Look at David Pichette, Jack Fleischmann & More in 5th Avenue's OLIVER!
The 5th Avenue Theatre presents a singing and dancing spectacular not to be missed: Lionel Bart's beloved classic, Oliver!, the holiday treat that will have audiences saying "Please sir, I want some more." The iconic musical returns to the celebrated 5th Avenue stage for the first time in 20 years, and will feature stunning costumes, dazzling sets, and a massive local cast of 66 (including 36 youngsters), singing and dancing their way through the streets and alleys of Victorian London. Based on the classicCharles Dickens novel, Oliver! is filled with memorable tunes including "Who Will Buy?", "I'd Do Anything," and "As Long As He Needs Me." Oliver! features direction by David Armstrong and will starDavid Pichette as Fagin, Grayson Smith as the Artful Dodger, Hans Altwies as Bill Sikes, andMerideth Kaye Clark as Nancy. Oliver Twist will be played by Jack Fleischmann and Mark Jeffrey James Weber at alternating performances.
BroadwayWorld has a first look below!
Oliver! plays November 29-December 31, 2013 (press opening December 5) at The 5th Avenue Theatre (1308 5th Ave, Seattle, WA 98101). Tickets (starting at $40.50) may be purchased online at www.5thavenue.org, by phone at206-625-1900, or at the Box Office at 1308 5th Avenue in downtown Seattle.
Photo Credit: Mark Kitaoka

The Cast

Hugh Hastings and Company

Mark Jeffrey James Weber and Company

Merideth Kaye Clark and Company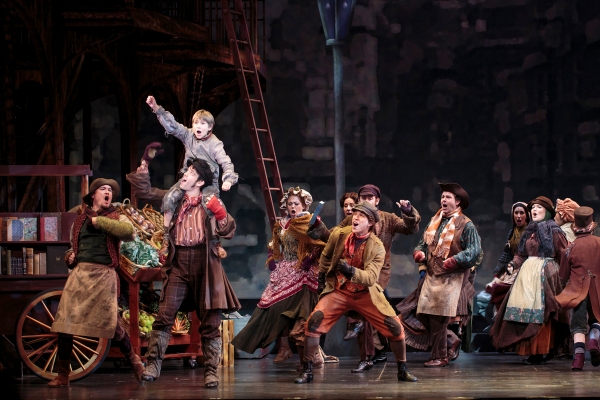 Jack Fleischmann and Company

Grayson Smith and Jack Fleischmann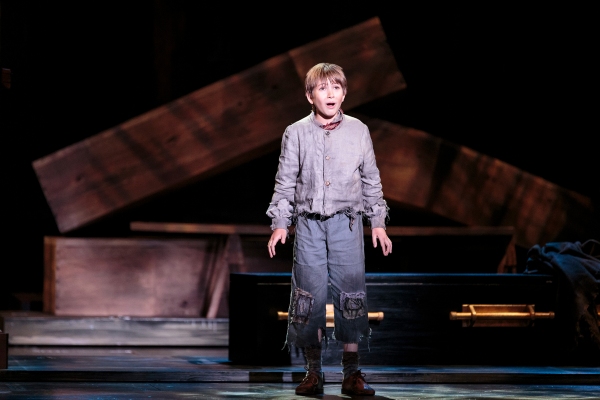 Jack Fleischmann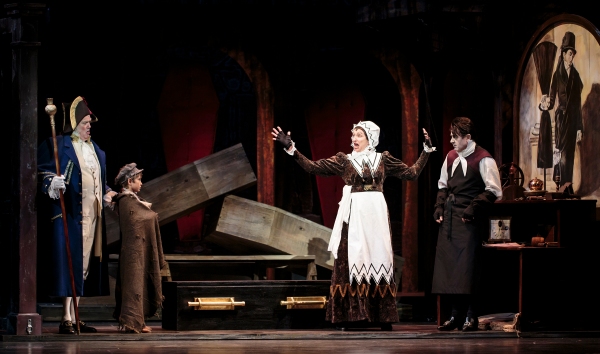 Hugh Hastings, Jack Fleischmann, Carol Swarbrick, and Allen Fitzpatrick

The Cast

Mark Jeffrey James Weber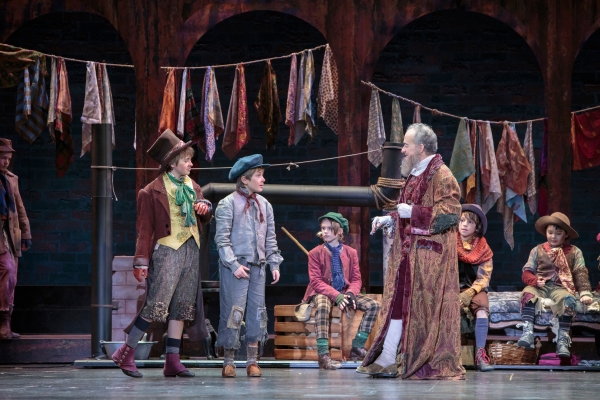 Grayson Smith, Oliver Mark Jeffrey James Weber and David Pichette

David Pichette and Company