Che Sehyun Brings THE G'MA PROJECT to Seattle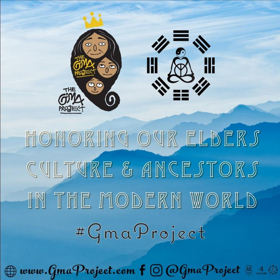 Che Sehyun is recognized as one of WA State's top artist as 2017's prestigious Neddy Award Winner, 2016's Artist Trust Fellow, TEDx Speaker, musician, photographer, filmmaker-a rising star within Seattle's diverse community. From yoga and Shaolin Kung Fu instructor to educator, life coach and his late Grandmother's caretaker, Che embraces life in all its possibilities, both beautiful and ugly-and calls on his ancient Corean culture for inspiration and direction in a time of global climate destruction, the resurgence of white nationalism and from his lyrics, "Spiritual Warfare-we livin in hell here."

His answer? Grandma energy.

The G'ma Project honors our diverse elders, cultures and ancestry in the modern world. How do we retain the wisdom and teachings of our past to help create a better future in our quickly changing world? For Che, this project helped refine and guide his journey and purpose of self-cultivation and "Hong Ik Ingan"-Corean for something akin to "goodness to all." Instead of reacting to the ugliness of the world, the G'ma Project works to put energy towards things that truly matter-our relationships and communities.

The project also features other Asian, Black and Native artists who share their own unique perspective through art to help foster healthy relations amongst our diverse communities and backgrounds. Partnering with senior centers, social welfare organizations, youth programs and the arts community, the G'ma Project creates space and encourages folks from all walks and stages of life to enjoy, as well as learn from and respect our differences through a month-long digital dialogue in November, followed by a community event on December 1st, which features original and cultural arts of many kinds, as well as cultural food and games. In a time that is filled with division, egos, fragility and macro/micro-aggressions, Che asks people to remember how we all have a mother, who has a mother-their G'ma-and unite upon our common ground, Mother Earth herself.
The G'ma Project Digital Dialogue will take place all month long in November 2018 on Facebook and Instagram at Facebook.com/GmaProject and @GmaProject. The G'ma Project Event will take place on Saturday, December 1st from 1-4pm at Langston Hughes Performing Arts Institute (104 17th Ave S, Seattle) in the Grand Hall.
Corean American Artist, Che Sehyun, works through songs, stories, photos and film that reflect his culture, lived experience, and our collective indigenous roots. His work aims to inspire future generations to experience the importance of our cultural heritage and responsibility of self-cultivation. Che's artistic process comes from facing the uncomfortable realities of our globalized world, understanding his gift and purpose, and honoring those who came before and those who will come after. The first generation in his family line to be born outside of Corea in perhaps over 40,000 years, Che learns from and supports his ancient Corean culture of Buddhism, Taoism and Shamanism, which permeate his artistry and life ways.