Review: Seattle Musical Theatre's Awesome AIDA is Their Strongest Suit!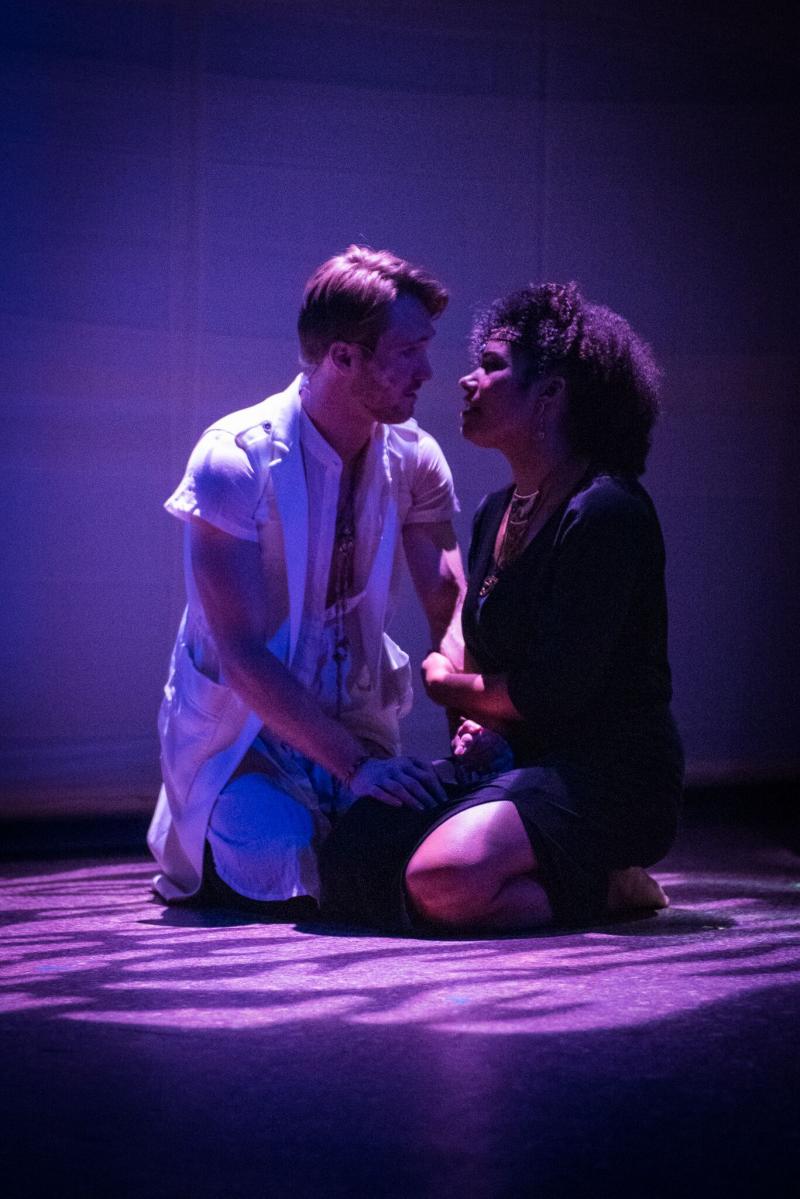 Before any theater company even considers attempting Elton John and Tim Rice's rock musical "Aida", they need to have, at the very least, four things in place. An awesome band to back up the amazing ensemble. A dashing Radames and a larger than life Amneris, both with fantastic pipes of their own, and of course a killer Aida who can handle the powerful, belt your face off in the back-row songs she has to sing throughout. Enter Seattle Musical Theatre who has had a rocky time of it as of late but has been struggling to make a comeback. And with their current production of "Aida" and I'm thrilled to report from that list; check, check, check, and CHECK!!! Now before we move on I must inform you that thanks to Snowmageddon 2019, Seattle Musical Theatre had to cancel their entire opening weekend of this production, and by the time this is up after me seeing it over the second weekend you'll only have one weekend left. Start making plans for seeing it during that weekend while you read the rest of this.
First off, the love story, or should I say triangle? Or should I say love pyramid? We have Radames (Matthew Lang), the captain of the Egyptian army coming back from their latest raid of the Nubian people. He has been quite successful but what he doesn't know is that he's brought back as one of the slaves, the Nubian Princess Aida (Tanesha Ross). Her strong will and sharp wit work their way into the Captain's heart but that causes a problem as he's betrothed to the Pharaoh's daughter Amneris (Alyssa Maas). So, will their love overcome their divided lands and years of oppression?
OK, enough of that, let's get to the production. As I said, SMT's had some problems lately. Their sound system isn't the greatest so the mics pop and cut in and out, and their budgets have a hard time putting up quality shows. Well, director and choreographer Troy Wageman was quite smart with his staging of this considering the limitations. The set is quite sparse, as opposed to the spectacle this show can be, with just a few gauzed frames indicating the largest piece and then thoughtfully moved to the background for much of the show leaving a large playing space with just an indication of the museum setting that bookends the show and he uses it beautifully. And as for those mics and sound mixing, well they must have worked it out as there were a few pops and one instance of a mic completely going out for a song but never for the leads. OK, we're off to a good start. Speaking of the band, Music Director Brandon Peck keeps the whole place rockin' quite well with his awesome band and never overpowers the actors, another problem they've had in that tight yet cavernous space.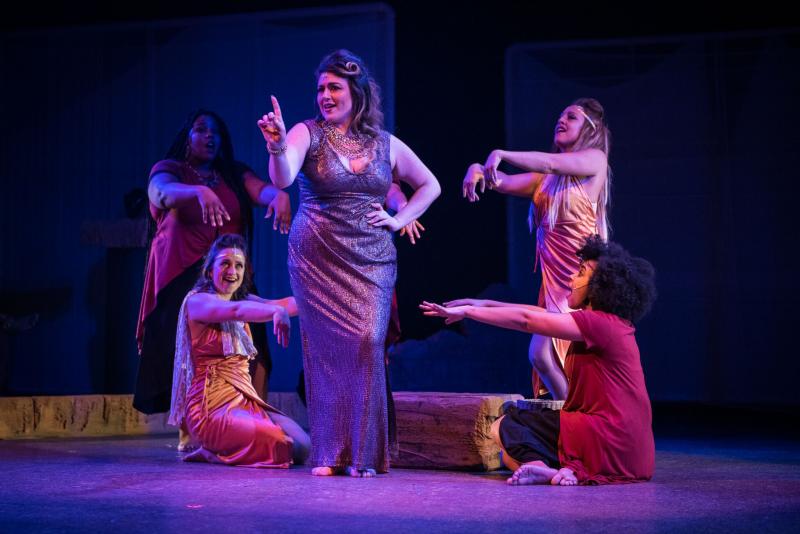 But without a lot of the frills, this will come down to the cast and they kill it, and I don't just mean the leads. This incredible ensemble is ever-present filling in the vocals and keeping the action moving along and some even have their own moments to shine. Timothy Glynn as Radames scheming father Zoser is wonderful as the fly in Pharaoh's ointment and handled the aforementioned mic loss with absolute grace. DeSean Halley as Mereb, Aida's childhood friend, blew me away with his vocals. And Bethanie Willis as Nehebka, a fellow slave, took her few solos and nailed them.
But I said this comes down to the leads so let's discuss them. From the first moment of the play, when Maas steps forward and opened her mouth, I knew we were in for something great. She's got the attitude but never keeping her one-note as her arc is just as big as the lovers in this story. She rocked "My Strongest Suit" and tore our hearts out with "I Know the Truth". We all need to keep an eye on her. Lang brings in the swagger for the dominating Captain but loses it quite quickly when he meet the force of nature, Aida. And his voice sounds amazing throughout. But then there's Ross. I shouldn't be surprised by her incredible voice considering she's worked at the 5th Avenue, Village Theatre, and, oh yeah, on BROADWAY! Plus, she was on a little show called "American Idol". So, I shouldn't have been surprised but with her first song, I was taken aback how solid and crisp and clear her voice is and how she perfectly tackled every piece. Each one better than the last and I must say, her rendition of "The Gods Love Nubia" is worth the price of admission. She's a star!
So, did I like it? No. I loved it! And yes, I was a bit surprised as to how good it was but then with this level of talent, I shouldn't have been. And so, with my three-letter rating system, I give Seattle Musical Theatre's production of Elton John and Tim Rice's "Aida" a "you better get your butts out to see their final weekend" YAY+. I know we all lead "Elaborate Lives", but catching this show is just "Written in the Stars". I'm sorry, did I go "A Step Too Far"? Nah, "Not Me".
Elton John and Tim Rice's "Aida" performs at Seattle Musical Theatre through February 24th. For tickets or information visit them online at www.seattlemusicaltheatre.org.
| | |
| --- | --- |
| Vote Now for the 2022 BroadwayWorld Seattle Awards | |
| voting ends in | |