BWW Review: Seattle Children's Theatre Amps Up the Awww Factor with THE VELVETEEN RABBIT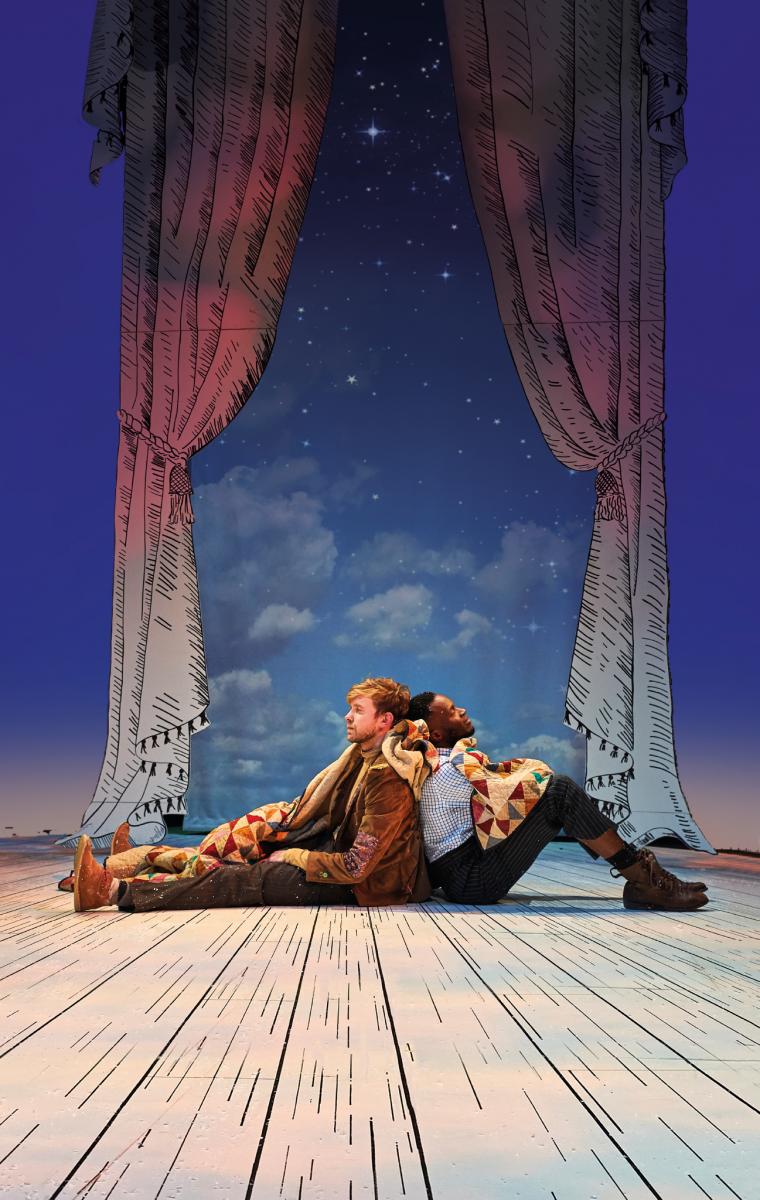 We all have those special toys that became real to us as children. I still have my old teddy bear (who's older than I am) who sits in a place of honor in my living room. This is probably why Margery Williams' classic story "The Velveteen Rabbit" resonated with so many of us. I know it did for me. And now Seattle Children's Theatre in association with Unicorn Theatre (UK) have brought us Williams' beautiful tale for the stage and the magic and wonder and Awww factor of it all couldn't be greater.
For those unfamiliar, oh my, I'm so sorry. Well, long before "Toy Story" talked about toys coming to life there was "The Velveteen Rabbit" where a young boy (Ashley Byam) is given a stuffed rabbit (Christian Roe) for Christmas. The two become inseparable. They play all day together and the rabbit is the only toy the boy will allow in his bed at night. But the rabbit longs to be real and is told by one of the other toys in the nursery that if a child loves him long enough and strong enough, then he will be. But when a tragedy strikes, his desire to become real may go up in smoke.
Now before you think you're going to see a man in a rabbit suit hopping around, the watchword of this show is imagination. Just as the boy and the rabbit imagine themselves in so many harrowing adventures, so must we imagine that this man in the brown suit is the rabbit. No ears, no painted-on face, just some wonderful performances which make the imagining easy. Director Purni Morell along with set and costume designer James Bunton have crafted a world in which the boy and the rabbit are allowed to make the ordinary, parts of their fantastical worlds and we get to come along as they, often times without dialog, simply play. They battle storms aboard a grand ship, ride magnificent camels, fight with swords, and much more without ever leaving the nursery. But then that's what kids do (at least what we used to do before Minecraft). And the sets and props are all perfectly, magically appointed.
But what sells this magic is this cast. It's all quite simple as Byam and Roe believe who they say they are, and so do we. Byam bounds about the stage with the exuberance of a seven year old and with just as much attitude when he doesn't get his way. And Roe, as the toy rabbit, is in it step for step with each adventure but then also manages some wonderful moments of introspection into his state of reality making his final moments heartbreaking. Peter Crook is on hand beautifully narrating the entire story and lending himself into characters when needed to hilarious effect. And Jason Carr is just off stage providing some lovely underscoring to the show pushing our buttons even more. And they do push our buttons especially in that final Awww moment when they ... well I won't spoil it.
Suffice to say that the kids around me loved it and myself and the other adults were totally tearing up reliving our own childhoods. And so, with my three-letter rating system, I give Seattle Children's Theatre and Unicorn Theatre's production of "The Velveteen Rabbit" an Awww of a YAY. It seems, in this bleak world, that magic and wonder are still alive at SCT.
"The Velveteen Rabbit" performs at Seattle Children's Theatre through December 30th. For tickets or information contact the Seattle Children's Theatre box office at 206-441-3322 or visit them online at www.sct.org.